Everything you Need to Sell Online Course and Scale your Business
The most Solid All-in-One Platform to Build a Smart Online Academy
Join over 17,000 entrepreneurs, coaches, and influencers like you
Grow your e-learning business, take full control over the processes and maximize your revenue
Reach more audience by bringing your expertise online
Monetize your popularity and share your knowledge with your followers
Digital Agencies and Developers
Provide solution for your customers to automate their online courses
Monetize your Knowledge, Automate Sales, and Grow Revenue
Deliver Content
>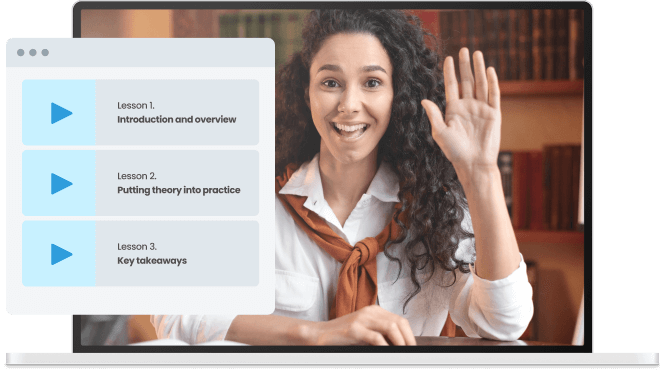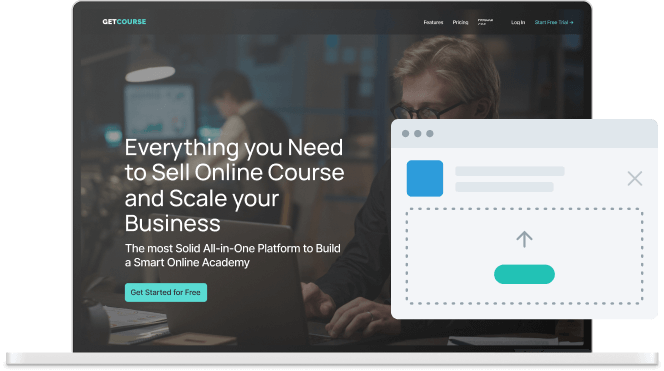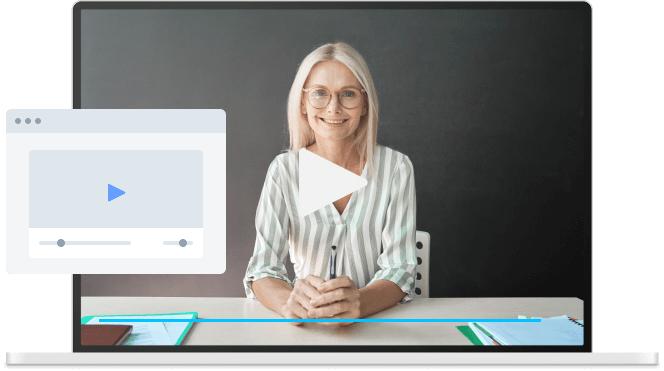 Build a Course
Easily upload videos, build quizzes, and organize all your learning content with our drag and drop builder. Schedule lessons, and automate your content to curate a learning experience your students will love.
Design your Course Website
Beautifully showcase your courses and maximize sales with a fully customizable course website that's designed specifically to sell education. Quickly update one of our themes to match your style, or connect your courses to an existing site (and domain) for a seamless brand experience.
Run a Webinar
Using webinar is one of the best ways to engage with leads and move them down the sales funnel. Get access to highly adaptable webinar themes with an easy set-up process. Integrate streaming software - zoom and more. Track all the activities of each student, offer interactive chats, questions for better customer experience and sell during webinar with special selling blocks integrated.
Market and Sell
>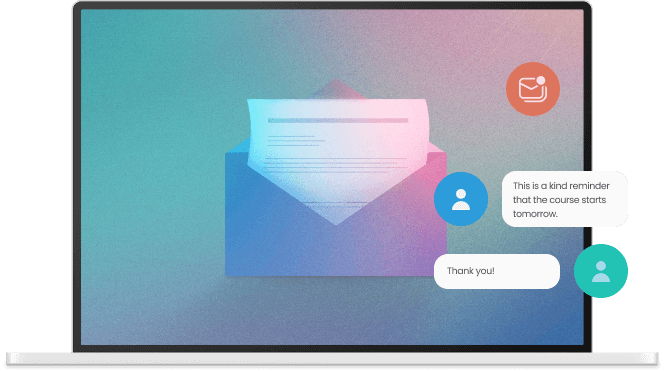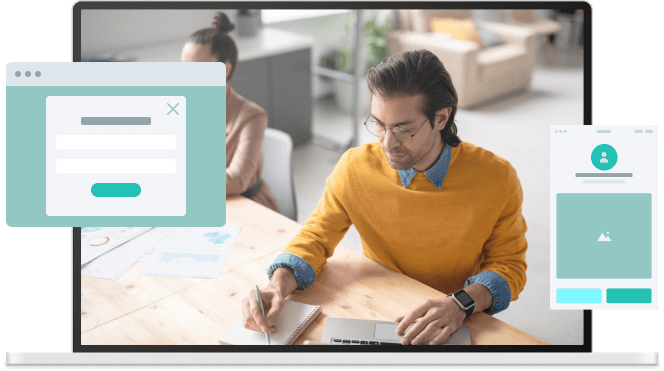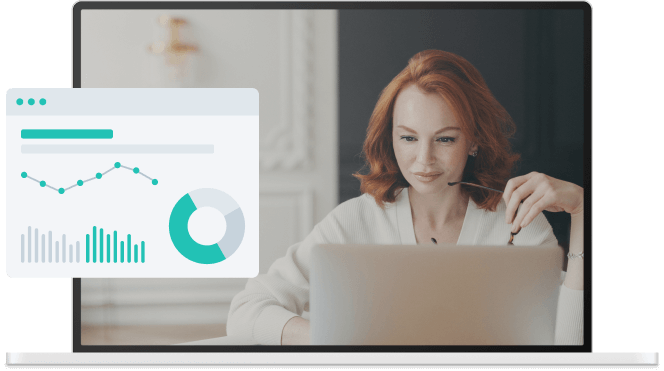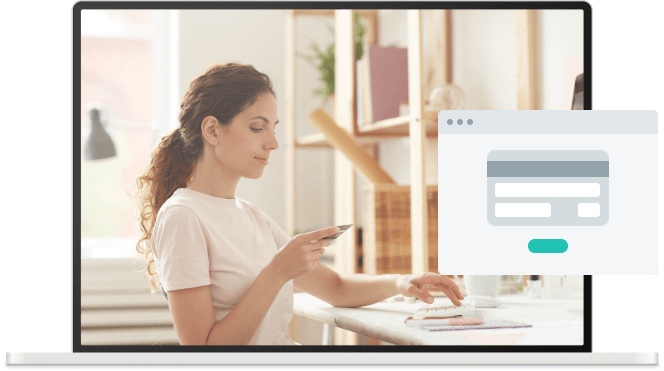 Interact with your audience
Notify your students via email, messengers. Create a series of mailings and send them automatically one by one or create triggers that will send particular emails according to users' activity.
Create professional-looking broadcasts, where your logo and the name of your subscribers will be inserted automatically. Send thousands of emails within your database in under a couple of hours. No other mailing tools are needed!
Process automation
Set up drag-and-drop processes in a visual constructor to create a long tail automation of sales funnel and administrative tasks.
End-to-end analytics
Check your website traffic and know how many visitors became your paying customers. Display the metrics you want to track on a dashboard. Analyze your financial performance in built-in analytics. Keep track of your earnings and get an accurate number of sales and pending payments.
Payments
Create an unlimited number of digital products and sell them to your customers with no price or quantity restrictions. Accept all credit cards, offer discounts to drive a sense of urgency and stimulate the selling process. Remember that all money you get, you will receive in your bank account minus a small commission to the payment gateway. No hidden fees for using the platform!
Customer Relationships
>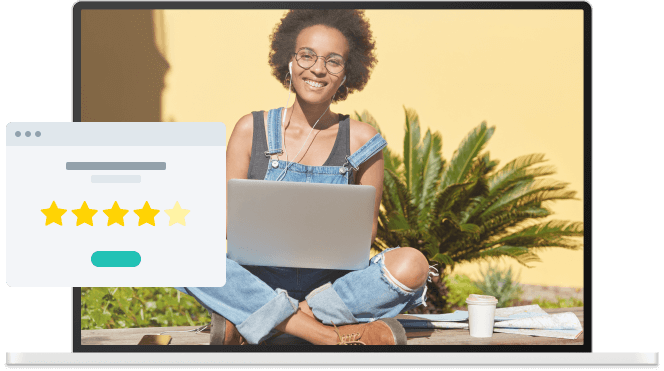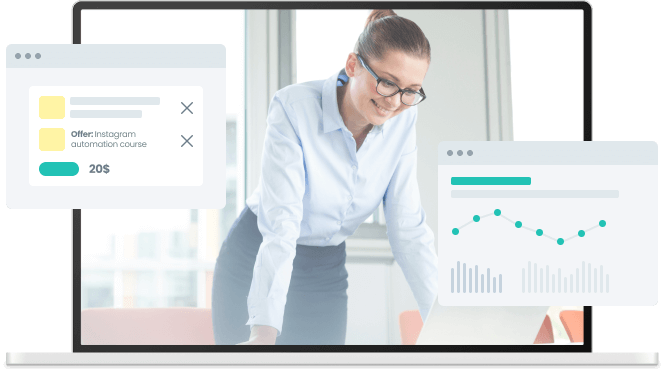 CRM
When your students thrive, so does your business. Use our robust suite of CRM features including completion tracking, automated progress emails, course discussions, and all the information about your audience - in one place to ensure your students are happy and successful.
Upsell
Connected customers spend more. Truly successful businesses invest in connecting with their customers. And you've worked hard to build real connections with your community. So why give your hard work away? Gather your students into your community on your terms, track their customer journey and offer additional products integrated into courses.
Use GetCourse to earn more
100 million+
courses taken

165+ countries use GetCourse
$535 million+
earned by our course creators

Create your course program, track the student's progress, give assignments and provide certificates of completion
Make a landing page that is fully integrated into your course, no separate website builder is needed
Run webinars on GetCourse, connect YouTube, Zoom and OBS - all that you need to stay live with your students
Optimize and scale your business with GetCourse's fully-automated marketing campaigns and funnels
Stay in touch with your audience and engage them in messengers and marketing emails worth opening
Keep all your contacts organized in one central place, manage your database, tag and filter
Get the right metrics organized in web analytics dashboards you will actually use
Simple integration with Stripe and PayPal gets you paid easier and faster - and we don't take commission
Make your products accessible anywhere, anytime with one click - no development required
Real People. Real Results.
We are here to help you through
Instant Support
Our customer experience team is available to answer your questions.

Resources
Get answers to all of your queries in our help center and request a live demo if necessary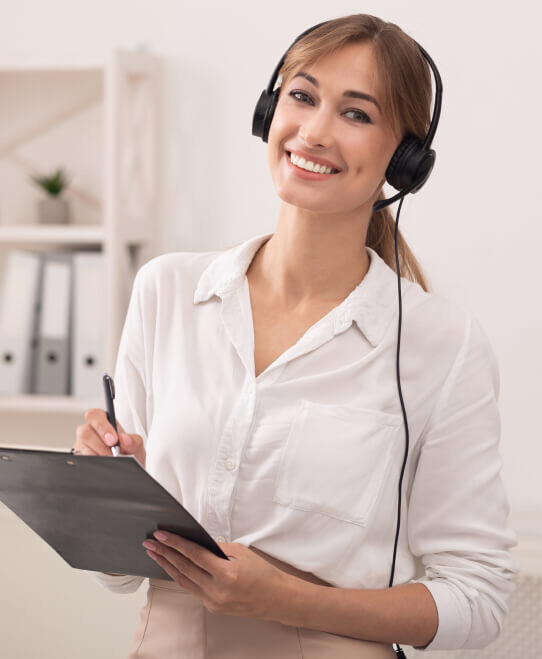 Try GetCourse
Free for 14 days
GetCourse is an all-in-one solution, thanks to which you can automate all the processes of an online school and save time. On this platform you can build the entire path of a client starting with the first request to the analytics at the end. This is an excellent solution for both beginners and advanced entrepreneurs. GetCourse makes entrepreneurs' lives easier because they can organize training and sales, create landing pages, launch mailings and do everything else that an online school needs in one place.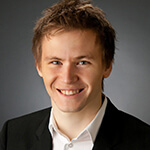 Those who use GetCourse are ahead of the game! While competitors are looking for the «perfect system», I have found mine:) Their service is on fire — it can do everything! Automatic sales, automatic access to lessons, mailing with segmentation (literally any conditions that come to your mind) — everything works. Landing pages, auto-calls, SMS, CRM — you can find EVERYTHING there! All in all, this platform is on fire.