A bonus (recording, additional access) can be added to the product (training sold) so that it is automatically given to the user upon purchase. How to set it up?
To do this, you need to click the 'Add product to offer' button and select the desired product from the existing ones or create a new one. After that, click on 'Save'.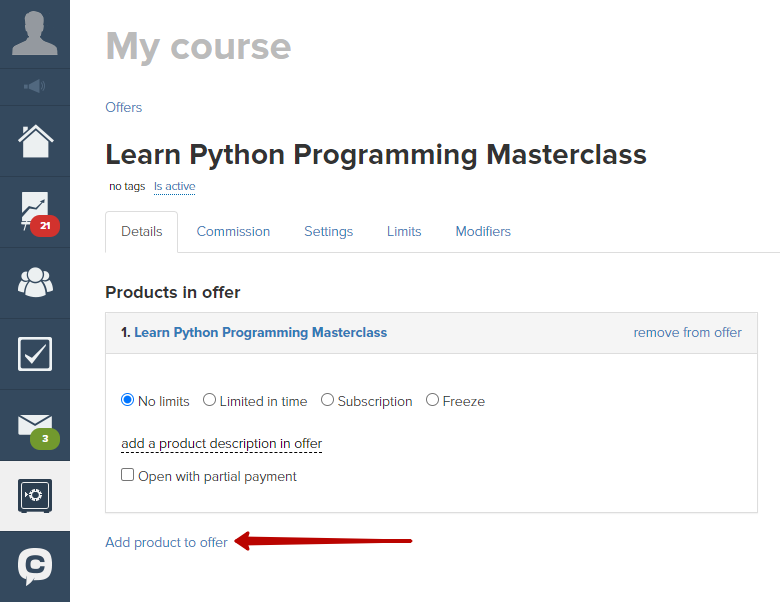 Important: for correct operation after the start of sales, it is not recommended to delete products and offers, as well as make changes to them. These actions can lead to the loss of access to training for customers with active purchases and negatively affect orders and purchases.