The product is what the user receives after paying for the order. Most often, a product is a specific training, webinar, or service that you are selling.
To create a product, you need to go to the "Sales" -> "Products" section and click on the "Add product" button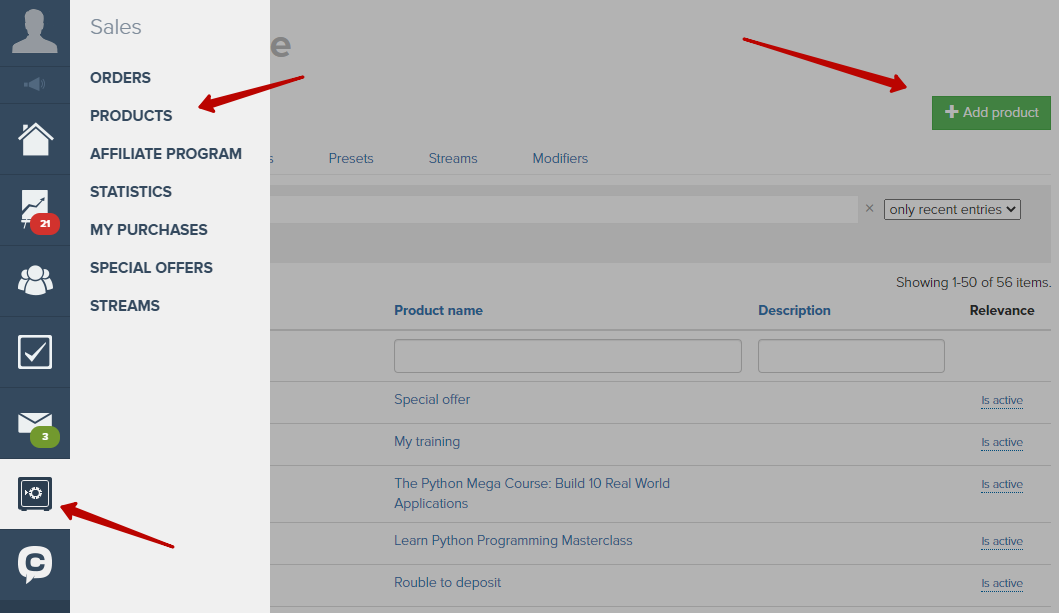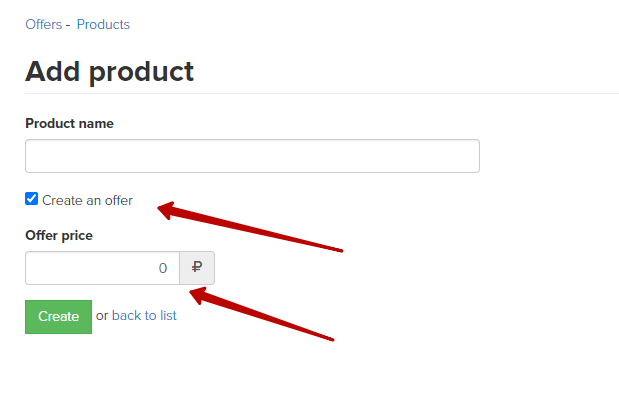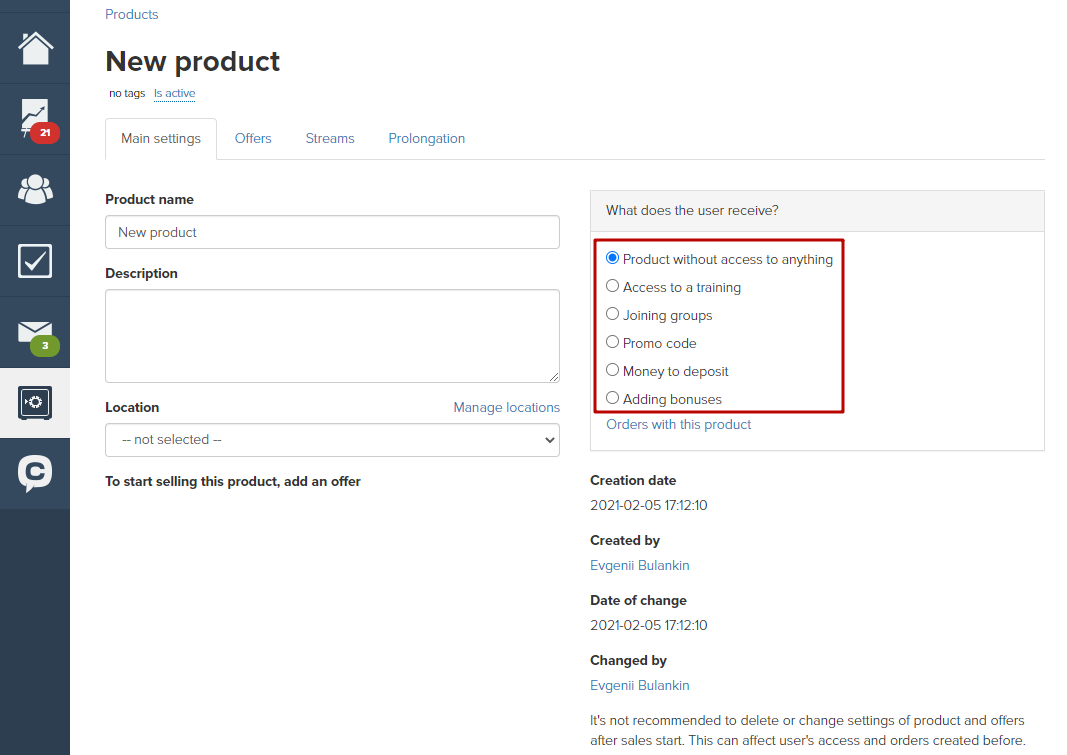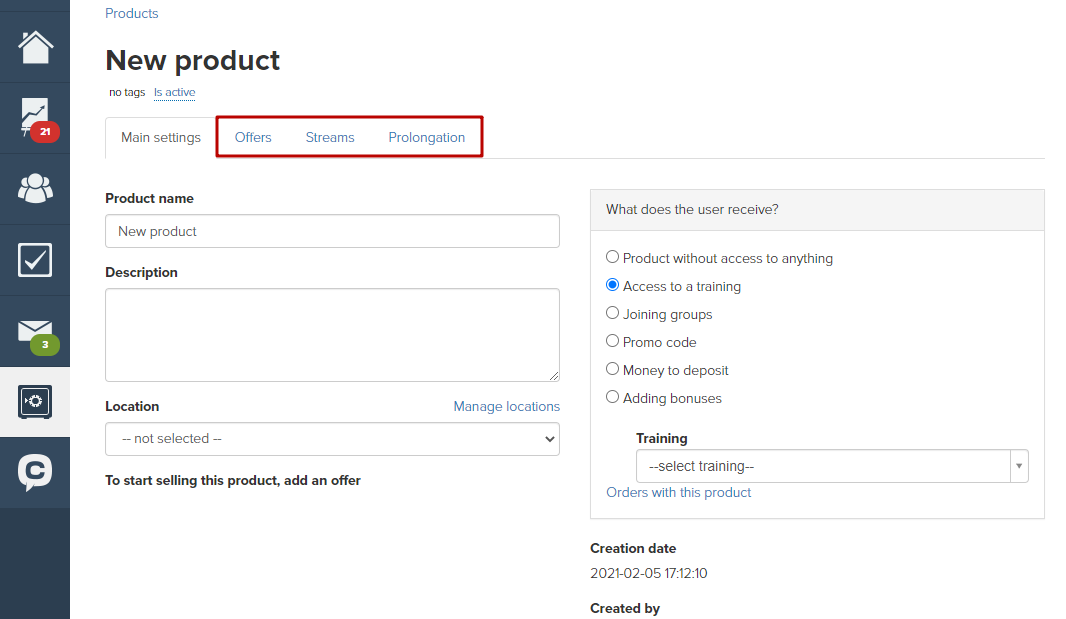 The product list can be searched by ID, name, product description and tags (if assigned).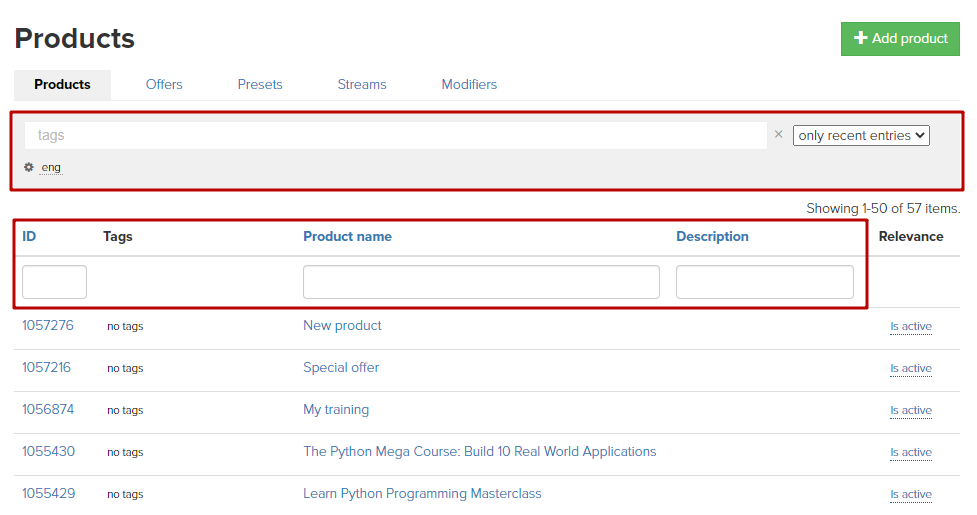 Important: for correct operation after the start of sales, it is not recommended to delete the product, or make changes to it. These actions can lead to the loss of access to training for customers with active purchases, and negatively affect offers and orders