The offer price can be indicated in the following currency:
Rubles (RUB)
US dollar (USD)
Euro (EUR)
Pound sterling (GBR)
Belarusian ruble (BYR)
New belarusian ruble (BYN)
Kazakhstani tenge (KZT)
Ukrainian hryvna (UAH)
Australian dollar (AUD)
Danish krone (DKK)
Swedish krona (SEK)
South African Rand (ZAR)
Armenian dram (AMD)
Romanian leu (RON)
Brazilian real (BRL)
Indian rupee (INR)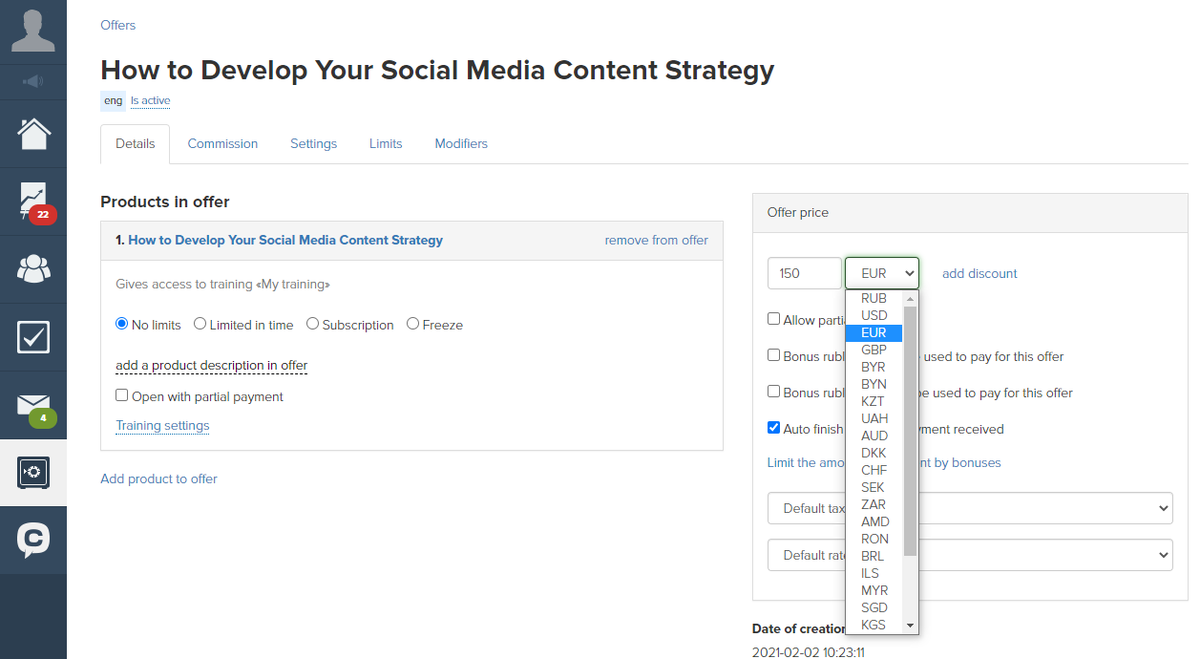 You can check with the payment system you are interested in which currencies it works with.
Amounts received from users are credited to the company's current account - in the same currency or in rubles. If the accruals are in rubles, then when credited to the account, a conversion takes place. Conversion takes place at the rate of your bank + 2-5%.

Important: for correct operation after the start of sales, it is not recommended to delete products and offers, as well as make changes to them. These actions can lead to the loss of access to training for customers with active purchases and negatively affect orders and purchases.