"Balances" or "User balance" is a tab in the "Users" section.
All transactions, credits and debits from the deposit, virtual balance and coins are displayed here.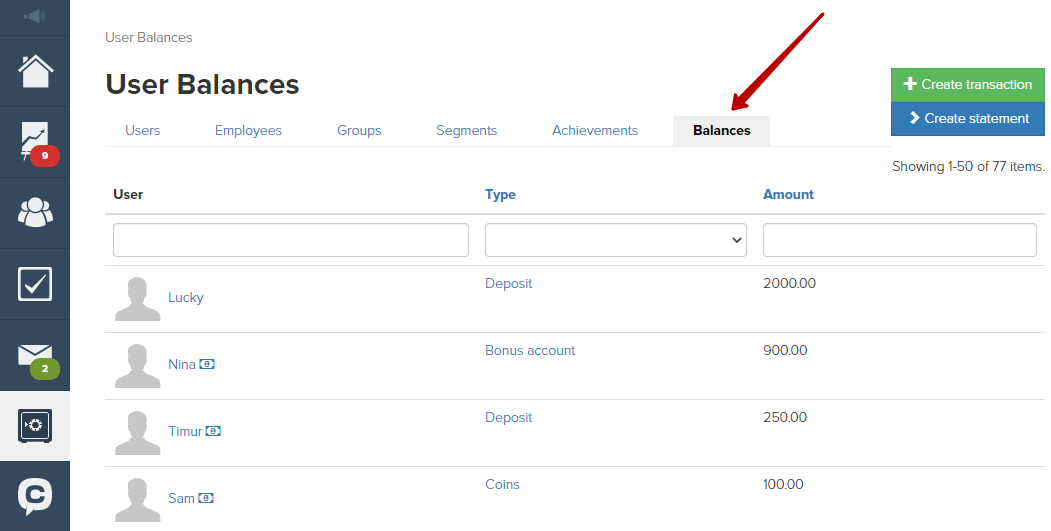 The list can be sorted by the number or type of transactions.
You can choose the type you want: deposit, bonus account or coins.
You can select a specific user and see the entire history of his transactions:

Inside the list of transactions of a specific user, you can see the number of accrued rubles/bonuses/coins and a comment (added when accruing manually or automatically):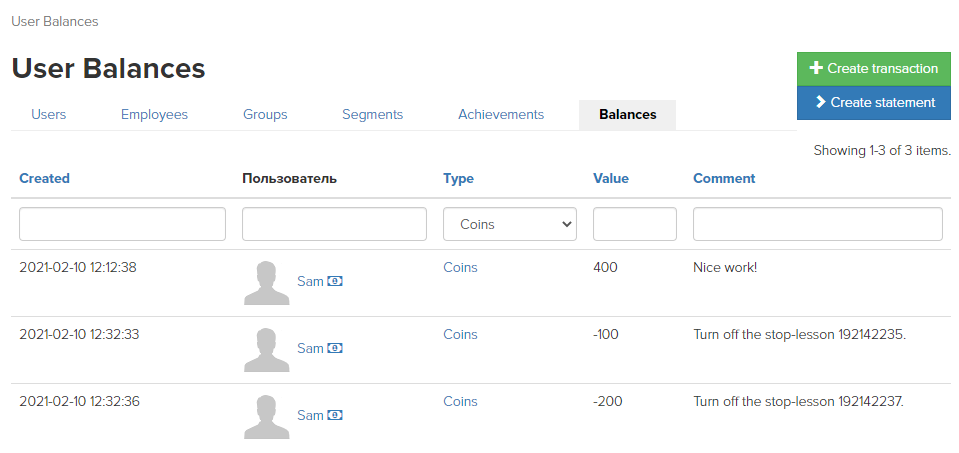 The administrator can create a transaction manually.
To do this, you need to click "Create transaction", specify the user, type and amount of the transaction (positive - if you want to credit, or negative - if you want to debit):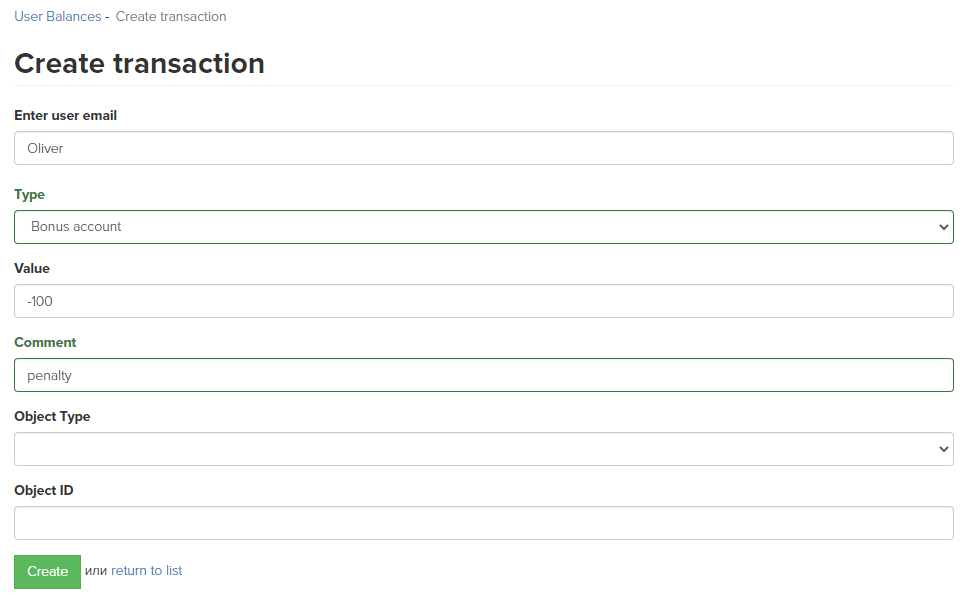 The button "Create statement" allows you to download a report on crediting/debiting for a certain period.