We give each account from 20 Gb to 3000 Gb of file storage space for free, depending on the chosen tariff: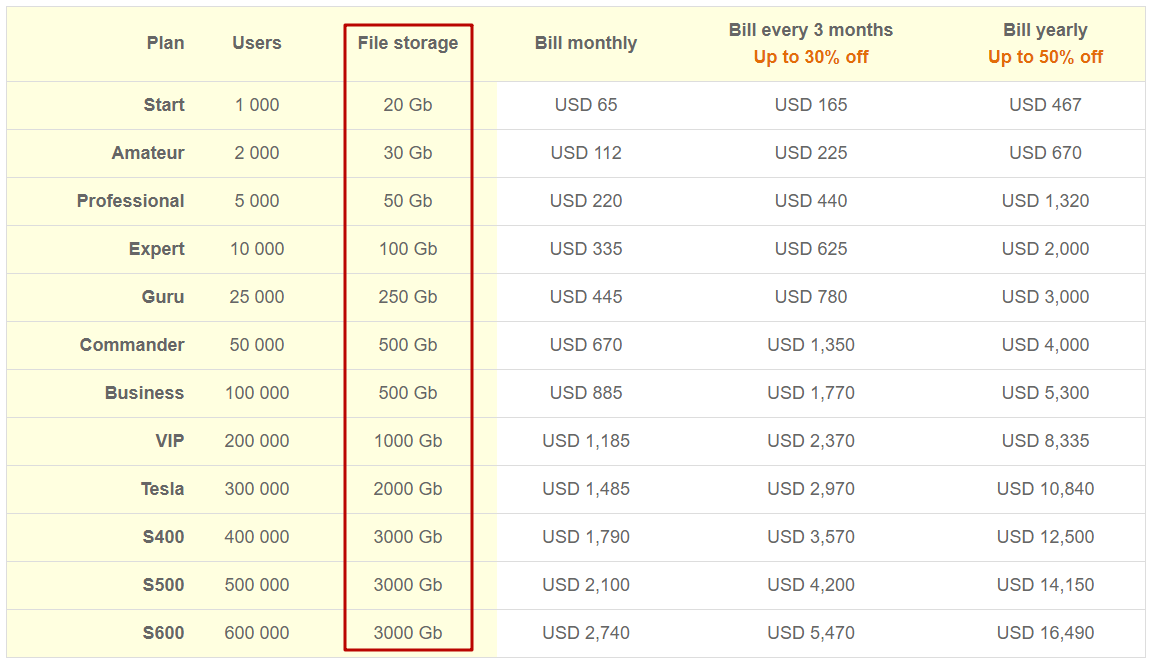 To check the available and used amount of space in the file storage, you need to go to the "Profile" → "Account settings" → "Account" tab: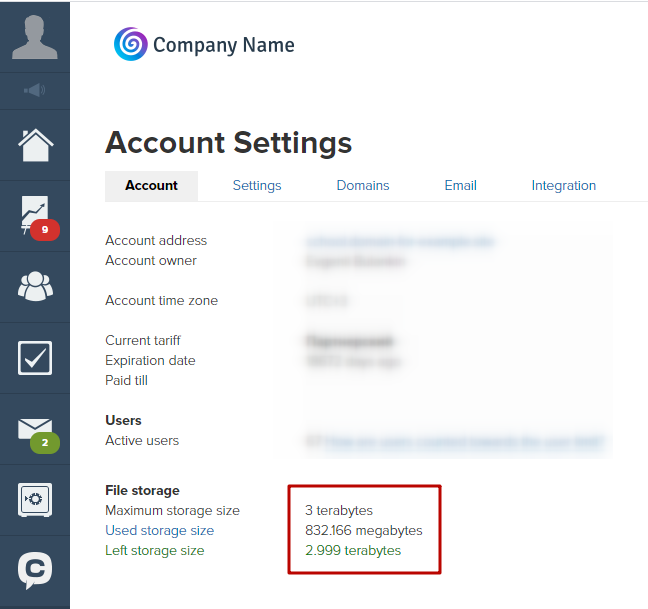 You can also purchase additional storage space there. Tarrifs for additional space in file storage are available here:

Please note that protected videos are doubled in size, since the protection takes up the same size of storage space as the video itself. This should be taken into account when planning how much space you need in file storage.
Read the next article to learn how to increase your account's file storage space or renew your current purchase of extra space.