In GetCourse mailings there is no way to attach a file or upload a video to a letter.
This is intentional, as any uploaded files add size to the message and negatively impact deliverability.
You can add a link to the file to the text of the letter (it can also be designed as a button with a link). The user will follow the link from the letter and download the attached file or examine it on the page.
So, here's how to upload a file to the GetCourse file storage and add a link to a letter: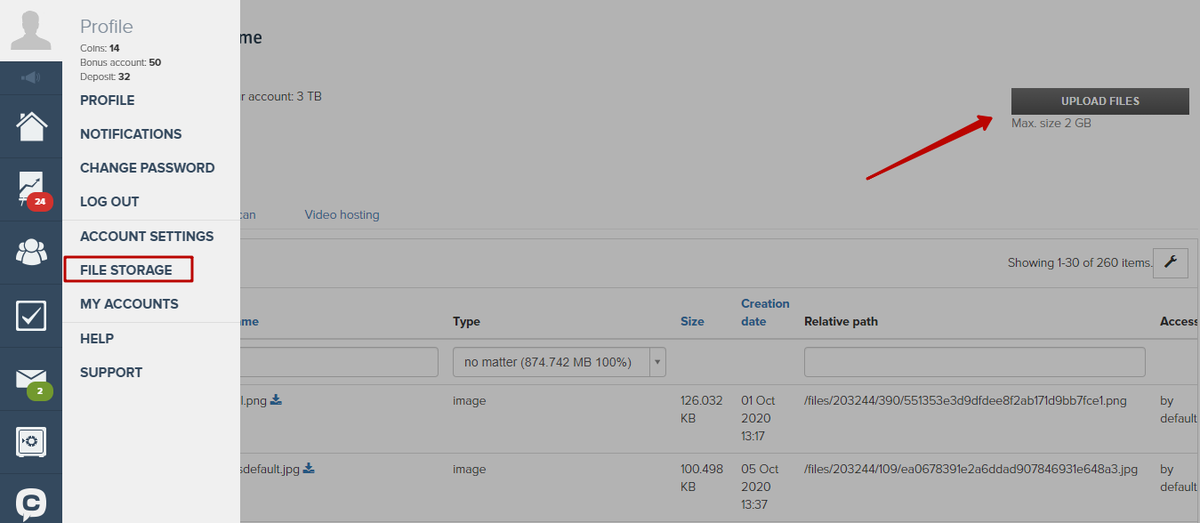 2. Open the file card by clicking on its ID:

Copy the link to the file. To place the file, you can only use the link that is next to the «Copy» button. You cannot change this link.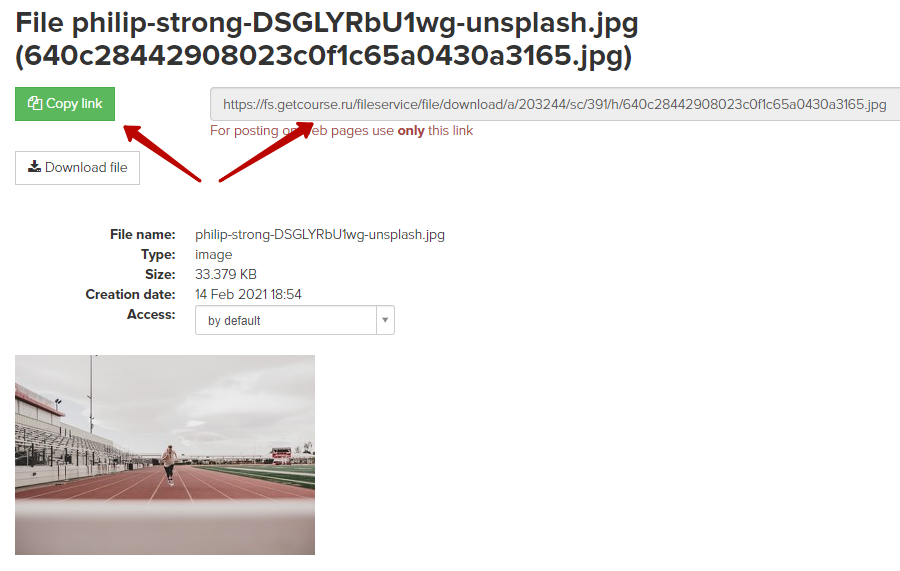 3. Create a mailing (when creating a letter, you can use a simple text editor of letters or a template editor).
4. Add a button to the mailing list — and paste the link to the file you copied into it:
Let's consider another way to add a file to the text of a letter.
1. Click on the «Add» button and select the required file. The file will be automatically uploaded to the file storage.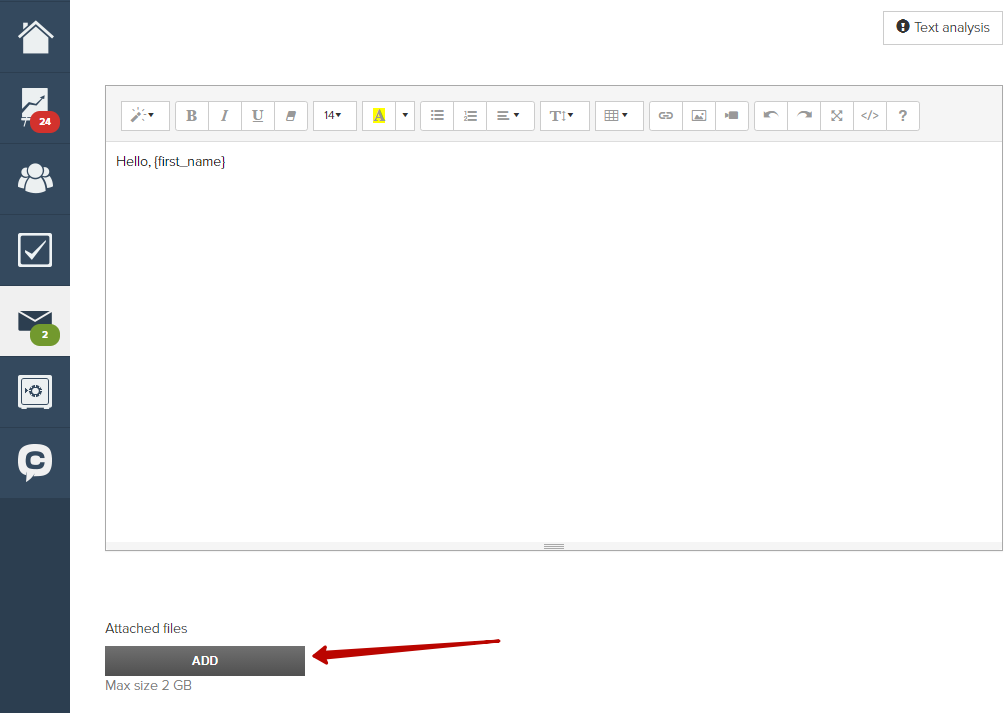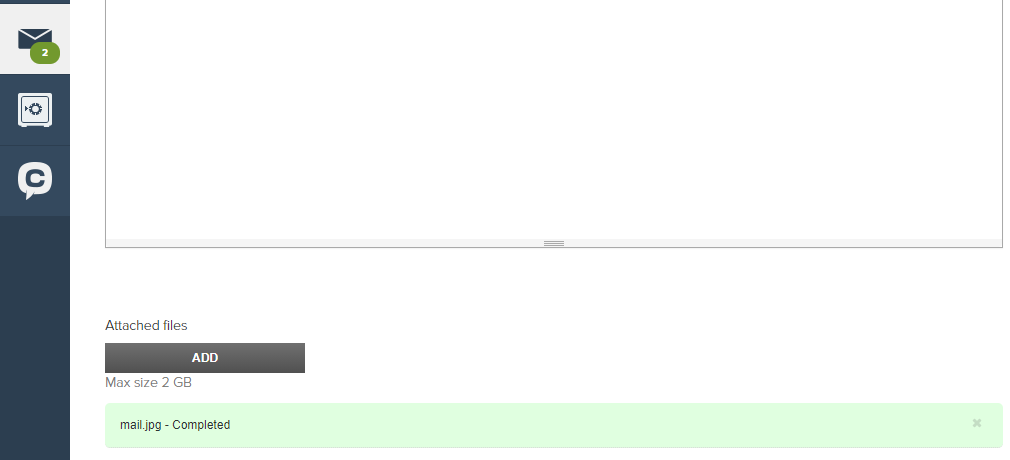 2. Click on the «Save» button.
3. Copy the link that appears after uploading the file and paste it into the letter using the «Link» tool as described above.