Questionnaire data is saved in "Users" section - "Questionnaire".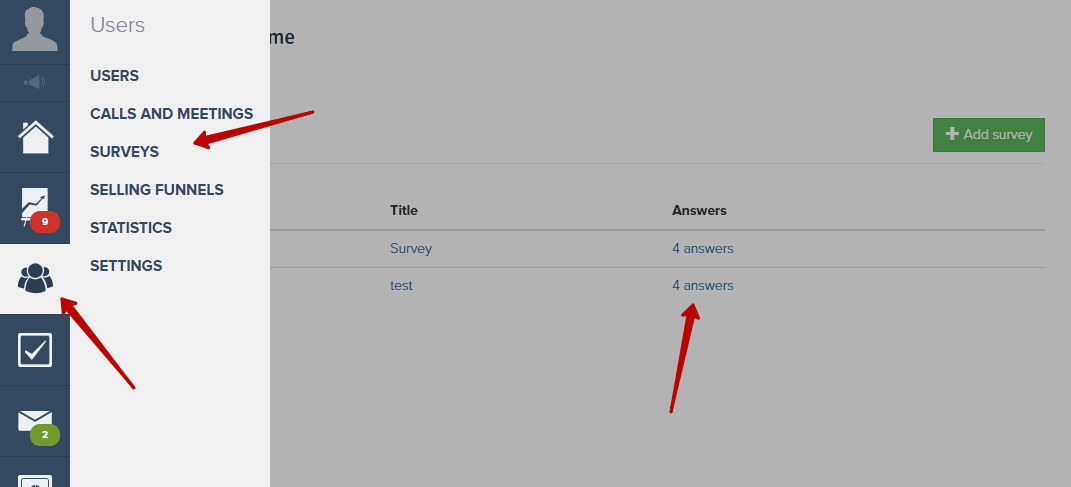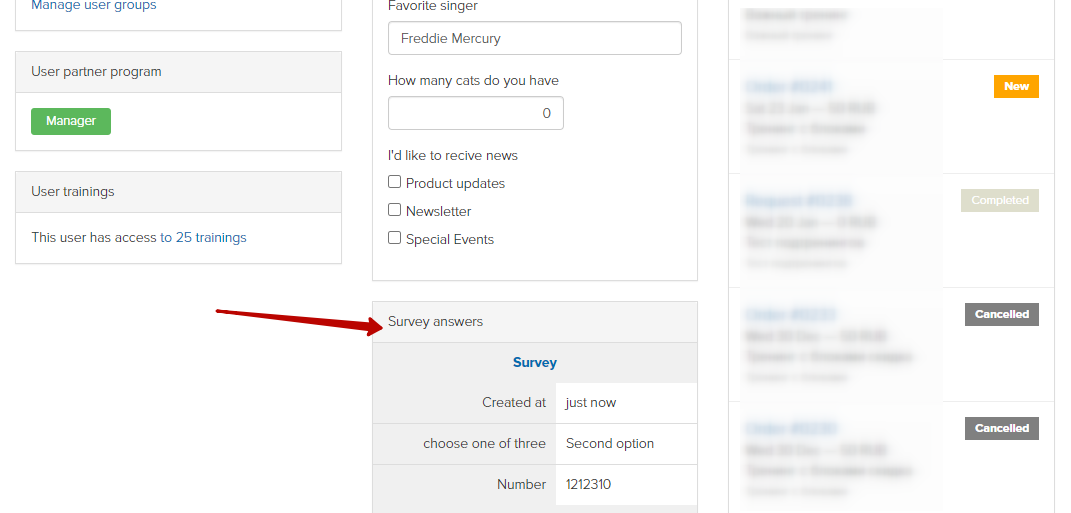 If you want to choose all users who answered questions of a questionnaire or chose some certain answer, you can select a segment by answers. Open "Users" tab in "User" menu and add "Have answers for questionnaire" condition, choose a questionnaire and needed answer parameters for users searching.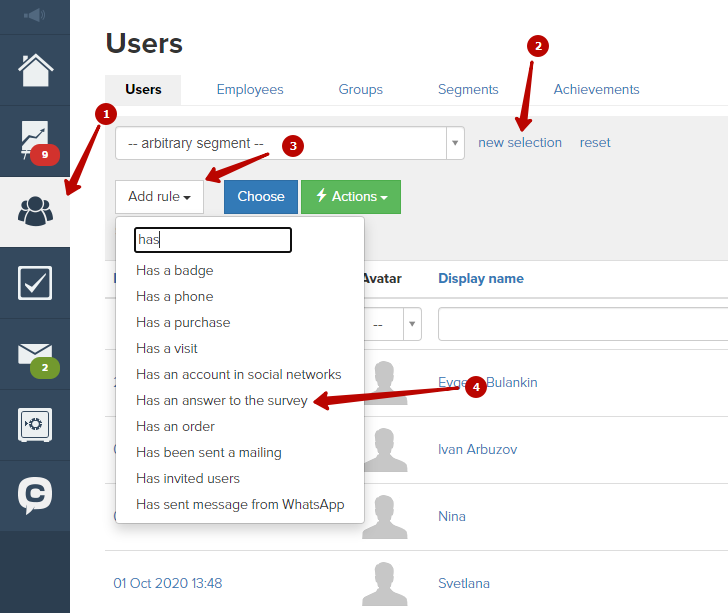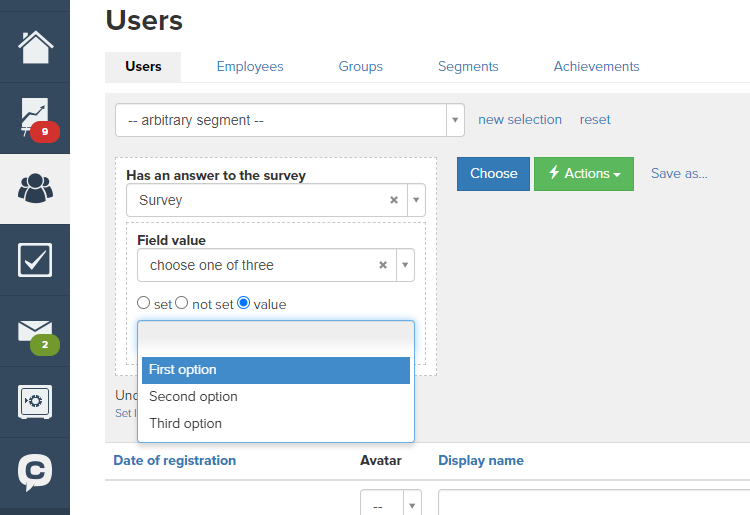 After the selection you can choose a selected segment or perform bulk actions with users, who meet this rule.
A segment of users who have answers can be created in "Questionnaires" section - "Users" too.
All users' answers can be exported to CSV-Table.
Go to "Users" - "Questionnaire", select a needed questionnaire and press "Show answers" - "Export (CSV)":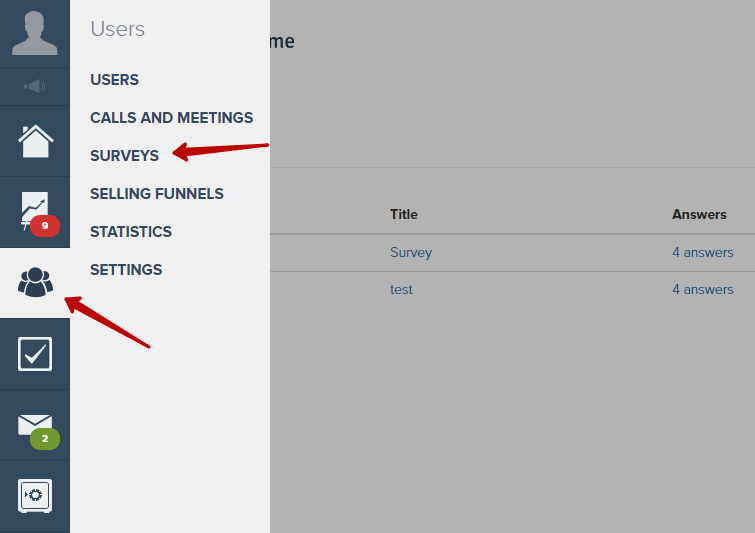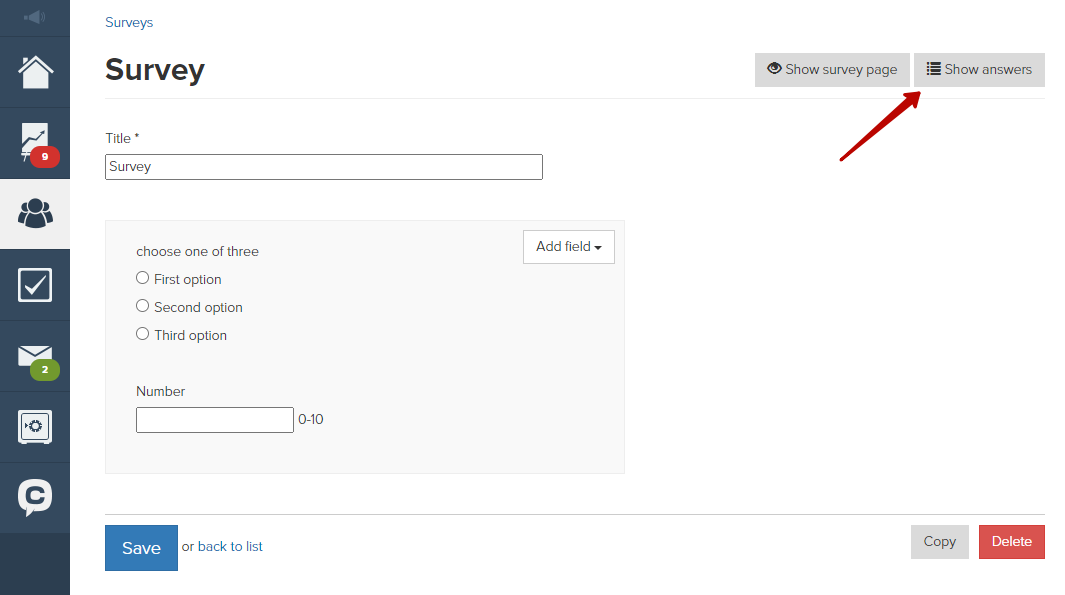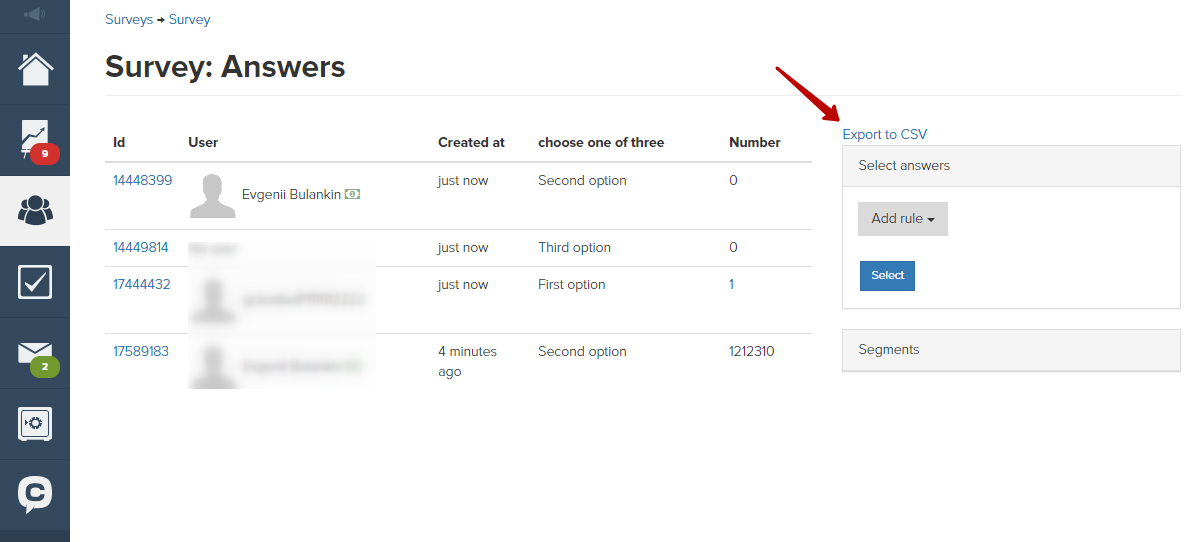 A file is exported in UTF-8 encoding. Find more information about working with file in .csv format here.