In order for students to be able to attach a file when sending homework to a lesson, you need to add an additional field to the task:
Go to the lesson — the button «Edit lesson».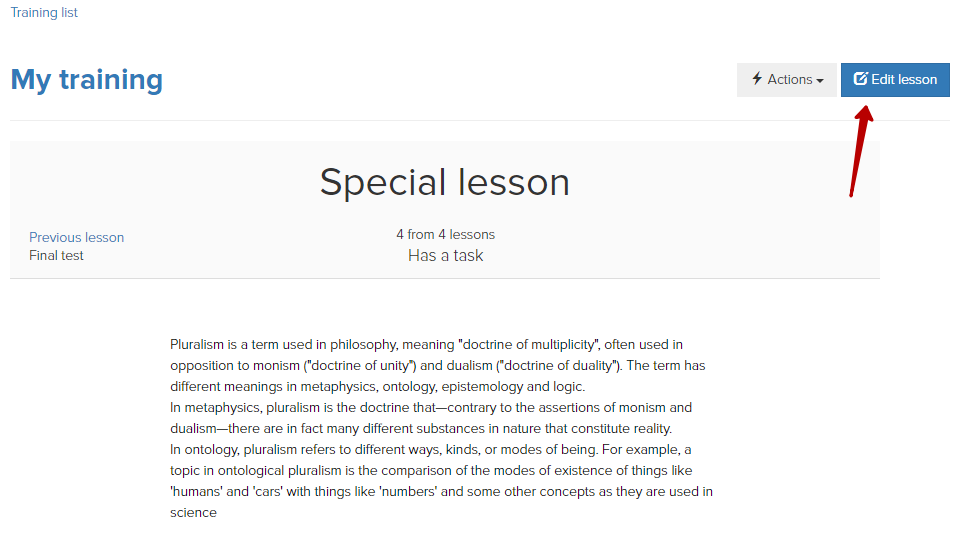 Go to the «Tasks and comments» tab: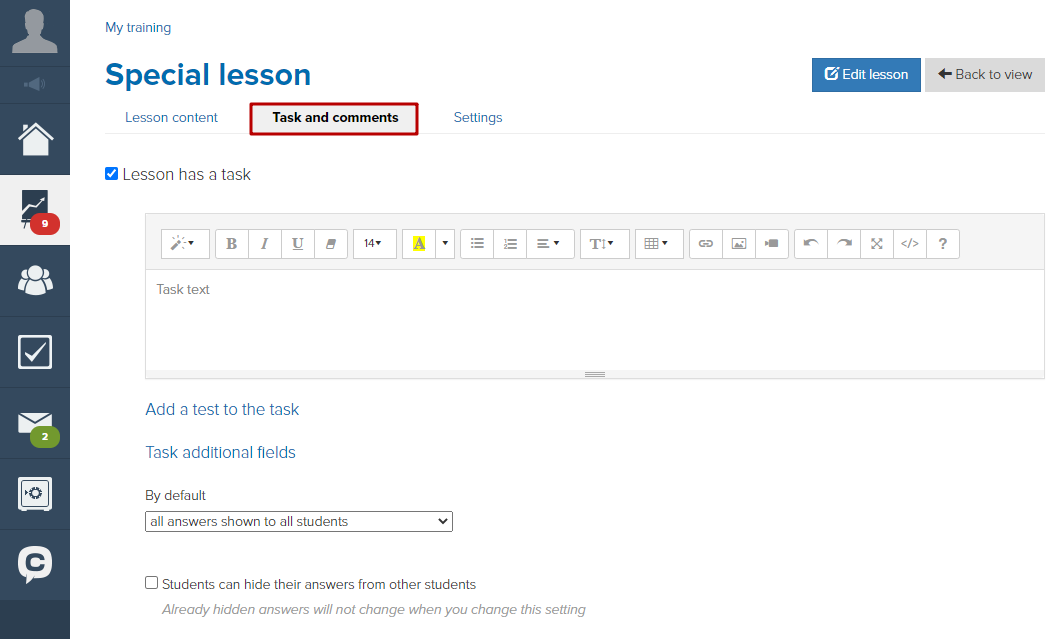 Under the «Task text» field, click on the inscription «Additional fields for the task»: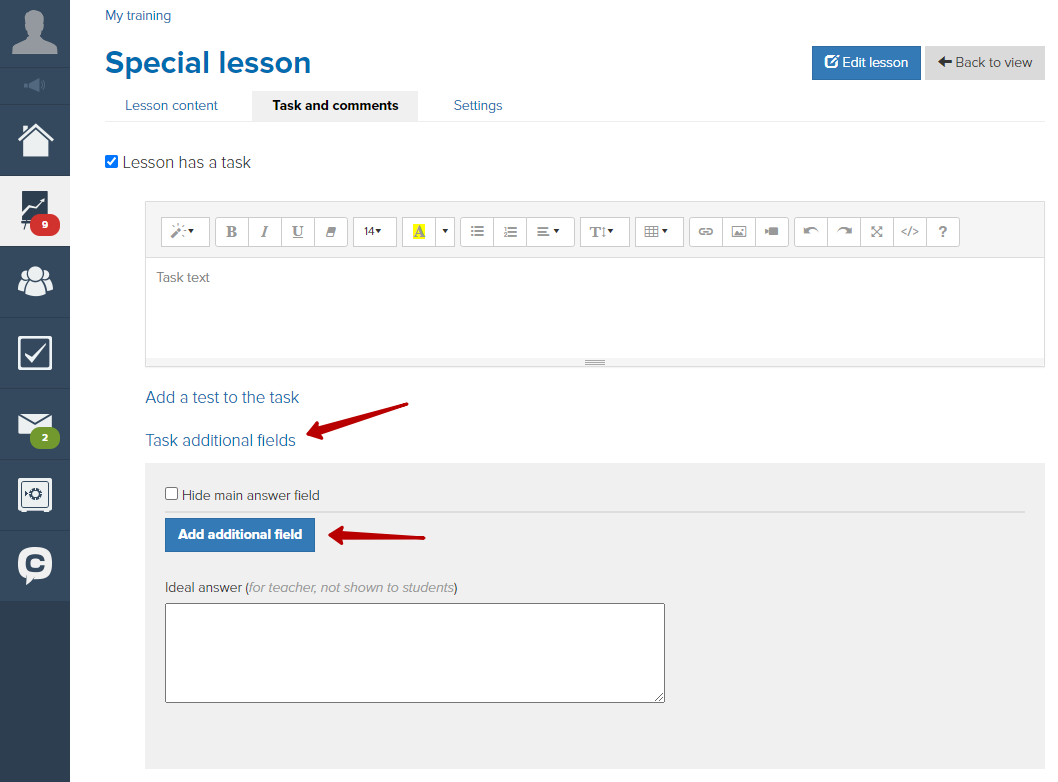 When you click on the button «Add additional field to the task» an additional field will be added, from the list you need to select an additional field «File» or «List of files».
You can find information on all types of additional fields here.
Please note! It is not recommended to change the type of the additional field or delete it if the students have already given answers to the lesson. Otherwise, there is a risk of losing existing answers.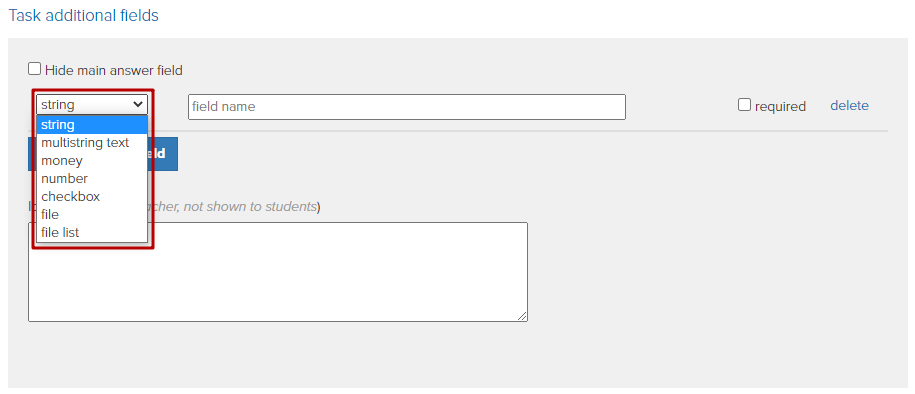 Additional fields «File» and «List of files» allow students to add files to the lesson from their computer. It can be audio, video, photo or document. The maximum file size is 100 Mb.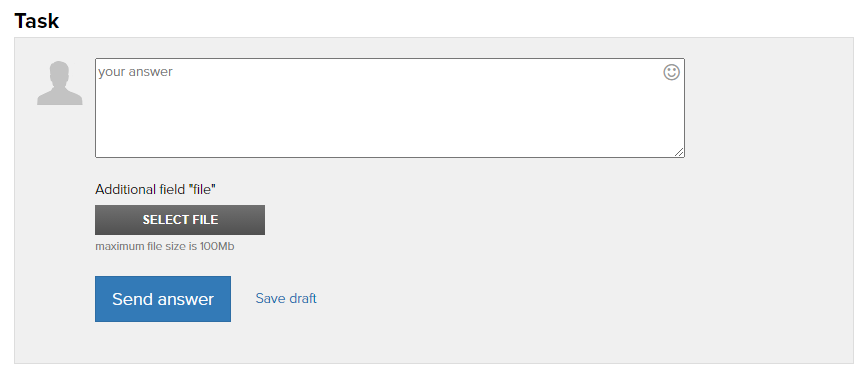 When adding additional fields to the task, you can check the «Required» checkbox, so students will not be able to send an answer until they fill in the field.
If the entire task for students is included in additional fields, then the main field can be hidden: