Attention!
This option is available to the account owner only.
If you need to grant the administrator the right to change an account settings, read this article.
According to the terms of the PayPal payment system, the payment acceptance functionality is intended only for a corporate (business) account.
There are also restrictions for this type of payment: the amount of the user's payment should not be more than 5000 $. If the payment amount limit is exceeded, this payment method will be hidden from the order payment page.
To pay, the user will need to log in/register in the personal account of the payment system. After that, he will be able to pay from a PayPal account, or from a bank card linked in his personal account.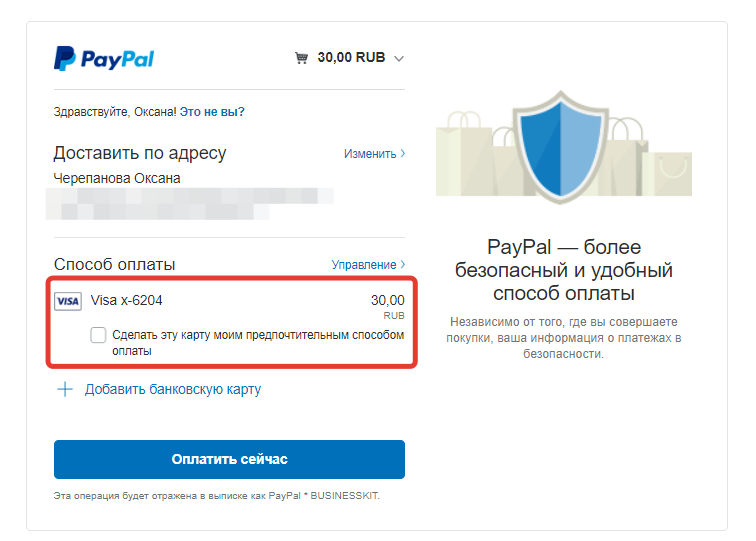 1. Open a corporate account with PayPal
To do this, you will need to provide information about a legal entity or individual entrepreneur. Moreover, it is necessary to send scans of documents to PayPal. This list of required documents depends on many factors and it is impossible to prepare the list in advance.

If you already have an approved corporate PayPal account, skip to step 2.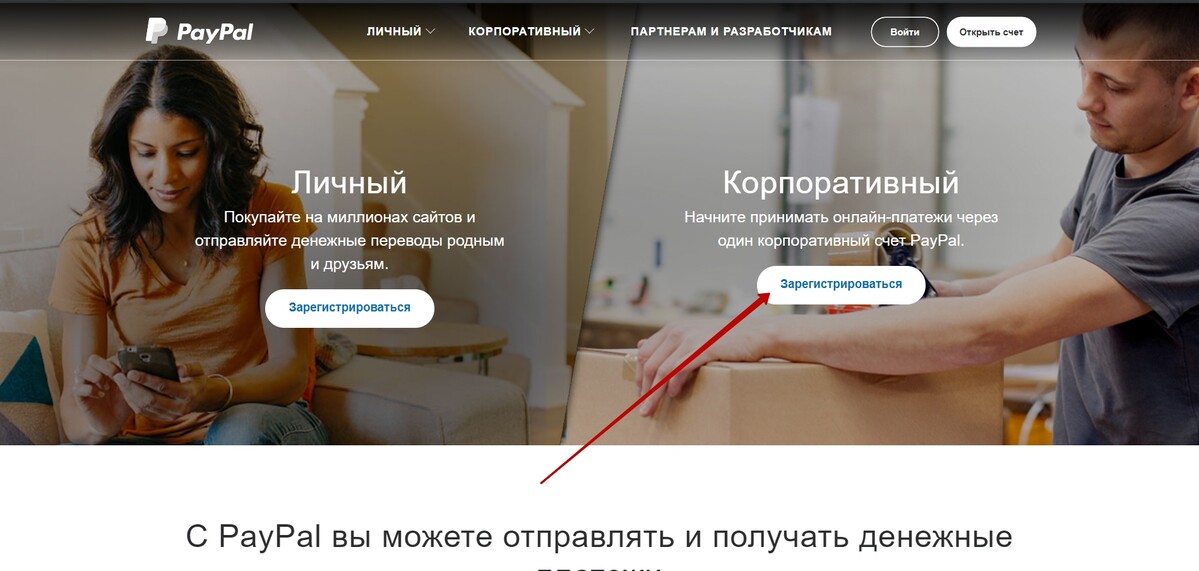 Please note: Wait until the provided information is verified and the restrictions are removed from the account. Be prepared for the fact that the verification process may take several business days.
2. Set up integration with your GetCourse account
In the PayPal settings in the section "Information about the legal entity or individual entrepreneur" copy the "Seller code".
In your GetCourse account, go to "Profile" - "Account settings" - "Integration" - "PayPal" - "Settings" and enter the data in the "Account ID" field.
In your GetCourse account, copy the "Notification URL".
Specify it in your PayPal account in the "Account settings" - "Notifications" - "Select IPN parameters".
If your PayPal account is not registered in Russia, then after July 31, 2020 you can still accept cross-border transfers from Russian users.
To do this, check the checkbox for forced displaying of PayPal in the list of payment systems for users with Russian IP-addresses: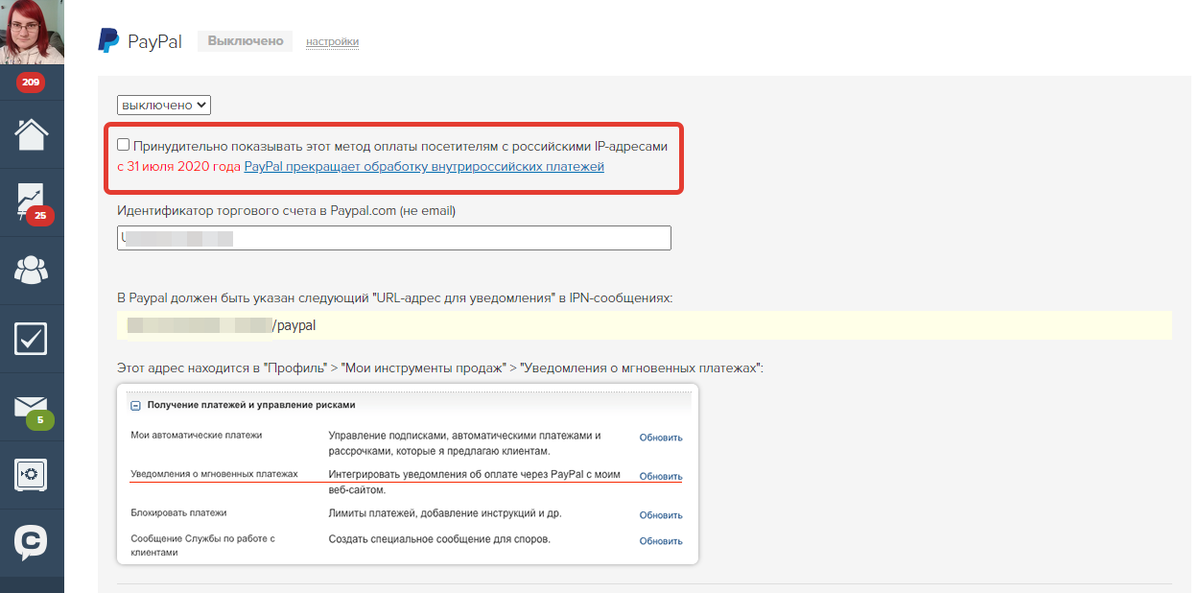 3. Set up accepting payments in different currencies
If your main account is not in rubles, or if you are going to accept payments in different currencies, you need to set up currencies in the "Cash, bank accounts and cards" section: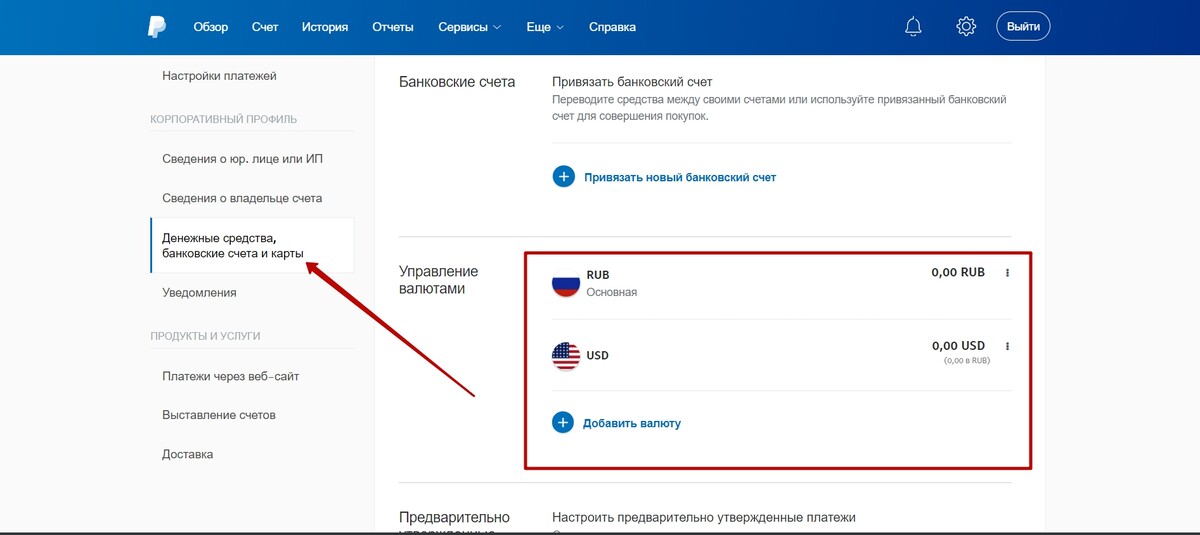 Create a test user in your GetCourse account, place an order for him and pay. Upon successful payment, the order status should change to "Completed".
Please note! The order amount must be more than 10 of rubles. If the order amount is equal to or less than 10 of rubles, the order will not be completed automatically. This is due to the fact that PayPal commission is 10 rubles for each payment +% of the total transaction amount.
Read more about how to test the payment system configuration in the article.