Informer is a special section of your account where all notifications get, for which the user chose this delivery method in the «Messages» — «Settings» — «Notifications» section: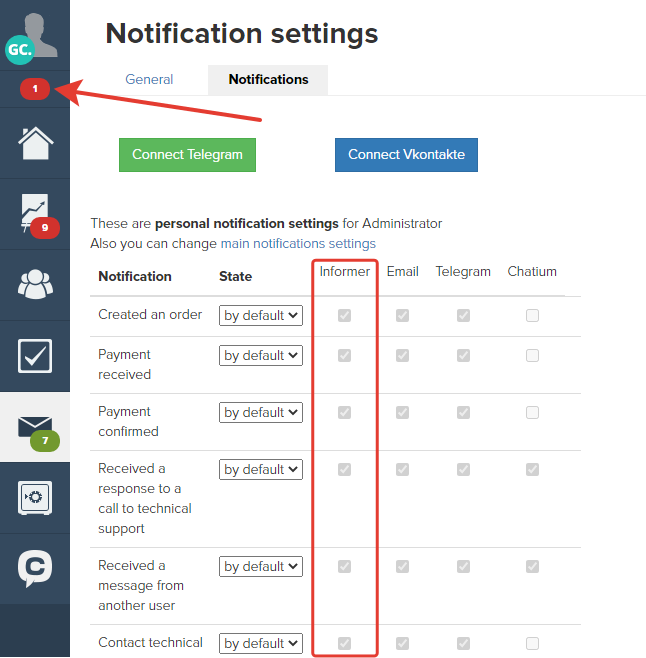 The informer icon is located directly below the user's avatar.
When there are unread messages in the informer, a red icon with their number appears on the informer's icon: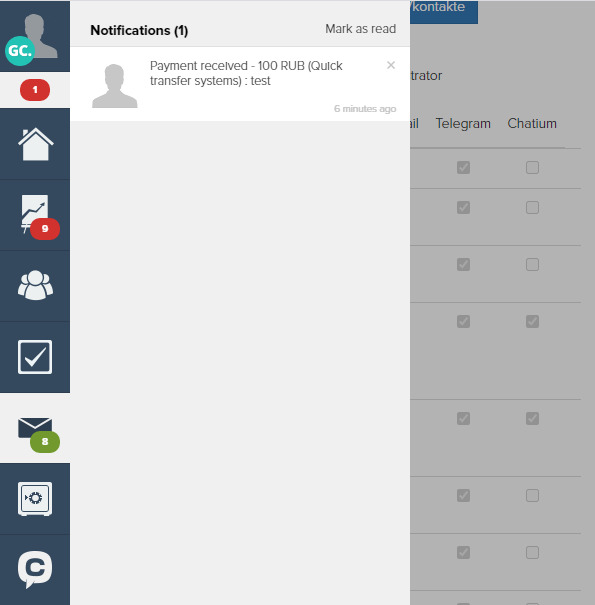 The informer has one important feature: messages come here before they are duplicated to the user's email.
So, if the student sends an answer to the lesson, and at this time the teacher is on the website online, then the teacher will be notified about the answer to the lesson in an informer. And if the message received through the informer is read by the teacher and marked as viewed, then it will not be duplicated to the teacher's email — it is believed that in this case the teacher received a notification on the website.