When a mailing or a notification is sent to a user, a relevant status is assigned to every message (Delivered, Viewed, Forbidden, Error).
You can see letters' statuses in every sent mailing.
You can check why letters with "Error" status haven't been delivered. To do it you should analyze error details.
To know error's details you need to find letters with this status - in a certain mailing statistics: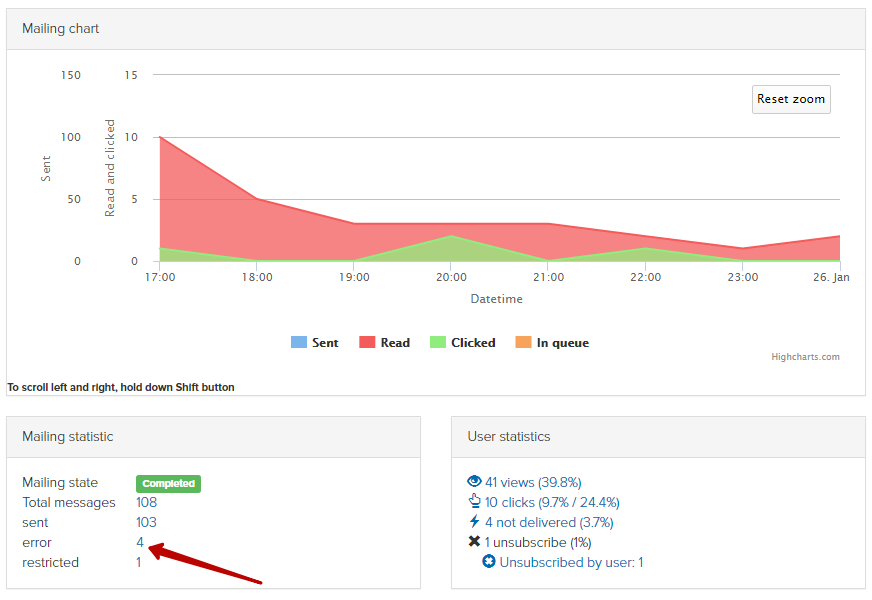 Or in user's profile - "Letters" tab: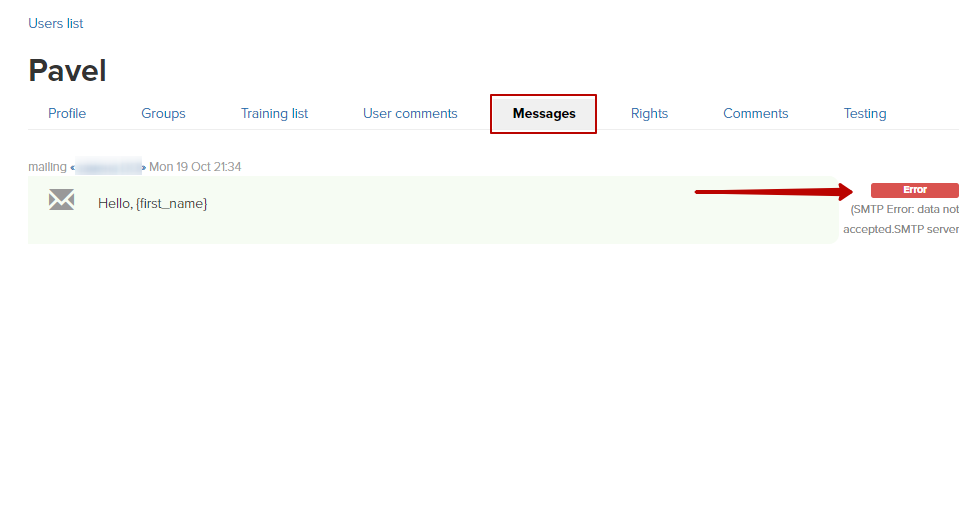 Click on letter's ID or on "Error":

You can view error code in a new window - "details.

The most common errors and their meaning:
Mailbox size limit exceeded / Mailbox size exceeded — mailbox is overfull;
Message expired before delivery — this error occurs most often after several failed attempts to deliver a message;
Policy rejection on the target address — email address of a receiver is blocked by an email service;
Sender address rejected: Domain not found — domain used for mailing sending doesn't exist.
Full list of common errors can be found in the next article.
It is also possible to view common errors when messages sending to Telegram or VKontakte.