You can turn on an auto notification on a webinar in a lesson when you're creating it. The notification is sent before 24 hours til a specified date of webinar hosting.
Time when a webinar stars is show according to timezone of Moscow city (UTC +03.00)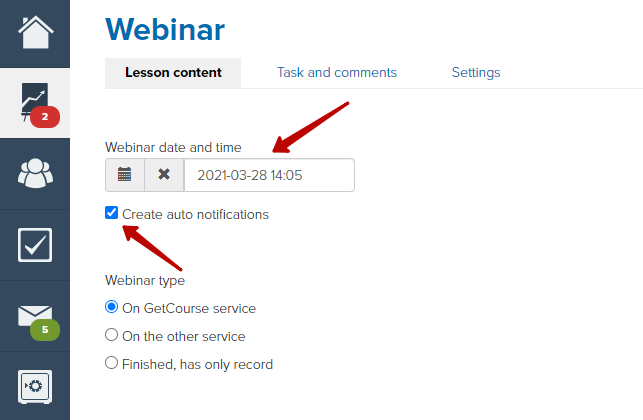 Important: to let the notification be sent, in a training there should be a common schedule for all users.
If a schedule is individual then you can put a webinar to a separate sub-training.
If you don't want to send users the auto notification on a webinar (for example, if you use your custom mailing for this purpose), you can turn it off by clearing a relevant checkbox when a lesson creation.
You also can send the notification at other time. To do it create a lesson with a webinar, press "Action" - "Create a new notification" in upper right corner:

On an opened window you can adjust a sending time, a style, a text of a letter and then send it to participants of a training.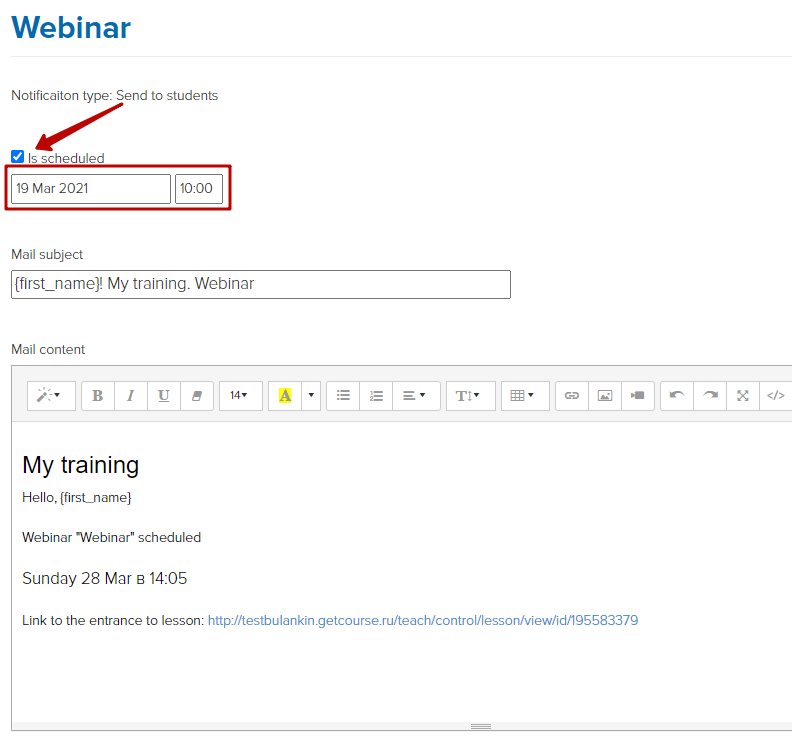 Important: notifications will be sent to participants of a training only - to users who have access to a training as well as "Active" status, and they are depicted in "Students" tab in the trainings.
You can see who the notification was sent to by opening it in "Messages - Mailings" section in "All" tab.