Double Opt-In is a technology of double user's email confirmation. It means a user should specify email address for letters receiving and further confirm a subscription from the specified address.
How to turn Double Opt-In letter on? In "Messages" section - "Settings" you need to tick a flag in "To automatically send a message when new user registration" flag. Then the user will receive a confirmation letter after registration.
We recommend confirming subscriptions of users - it helps to essentially decrease a risk of letter falling to spam folder.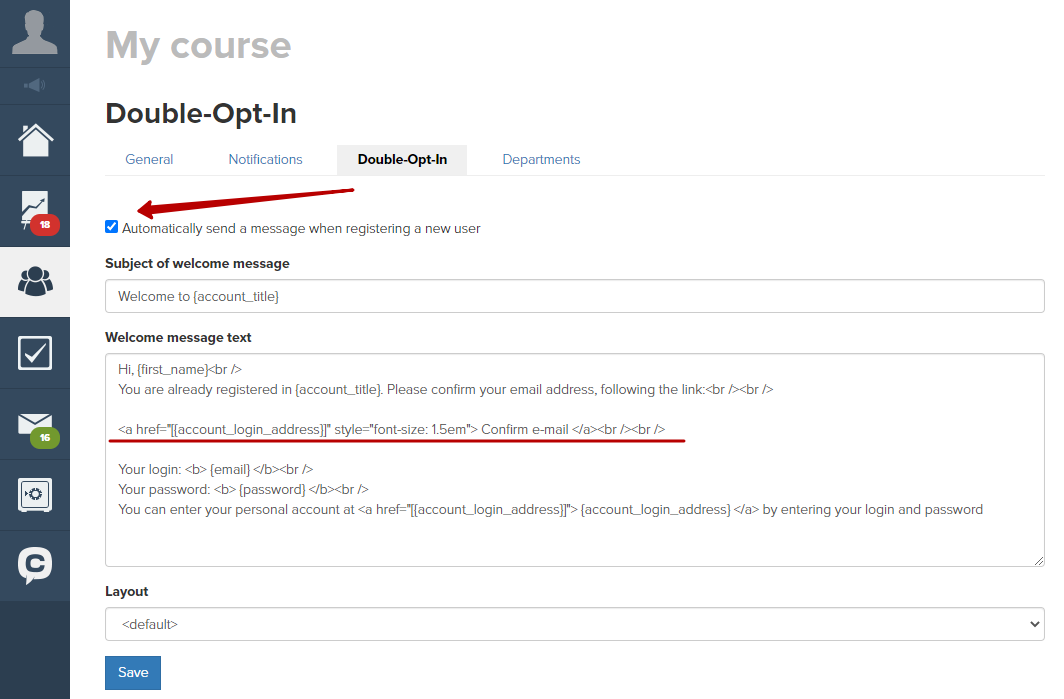 Edition of Double Opt-In letter is possible only when using paid plans.
For example, you can replace a link for email confirmation, so it will lead not to a personal profile, but to another page of your account. It is important to leave a link in square brackets.
Pay attention: we don't recommend changing of text of this letter, because its content was created taking into account all requirements of mail services. It minimizes a risk of letter falling to spam folder.
You also can create and edit your custom confirmation letter.
If a user followed a link on a confirmation letter, the sign
nearby his email address appears.


If you need to send a mailing only for users who have given a confirmation, you need to choose this option: