You can publish links prepared for partners in "Promo offers" tab, adding needed information like UTM tags.
Promo offers are used in order to ease work for partners.
Partners can take a link on your website and add their referral code. They also can take a prepared link in a promo offer where referral code is already added.
To create a promo offer you need to go to referral program, then to go to "Promo offers" tab and press "Create" button.

Then you will see a window where you need to fill in 3 fields:
a name of a promo offer
URL - a link to an offer page
a type of promo offer
To let a referral link assign a referral to a main partner, it should lead to a page that meets the following conditions:
it is created in GetCourse
or there is a GetCourse widget
it is available for unauthorized users
users can register/place an order there
A type of promo offer still doesn't have influence on anything, it is just a "draft". Also, if other offers are located there too, commission will be calculated anyway.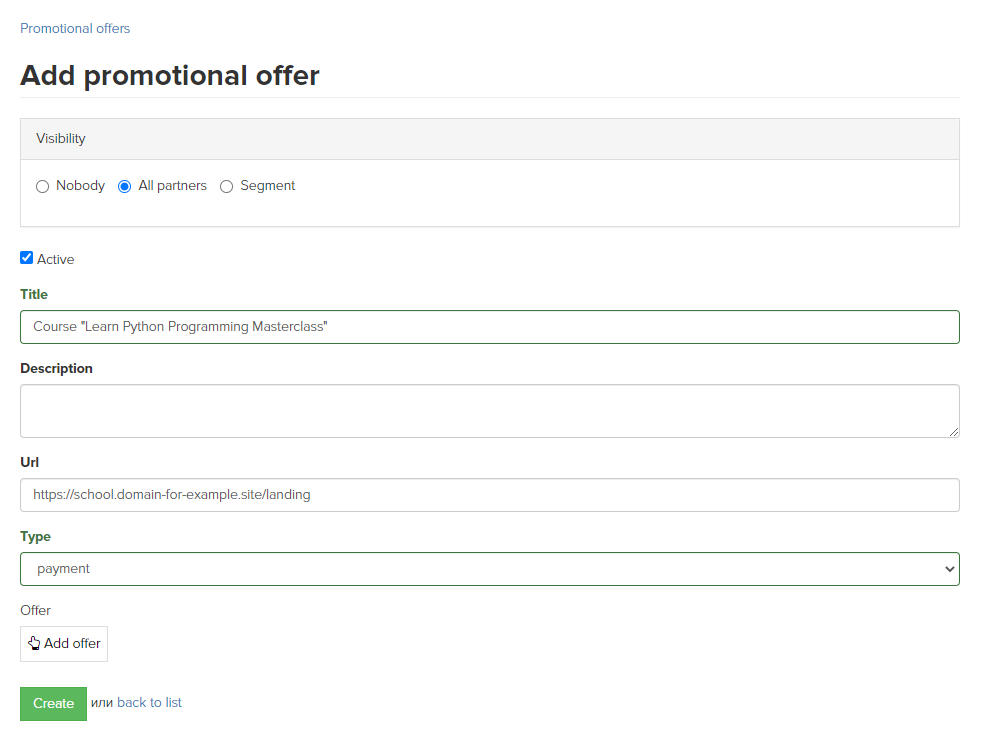 There is gcao in a generated link - it is a code of a promo offer. There is also gcpc - a referral code. Thus, you always can easily understand where a partner took this or that link.
You can do the following with promo offers:
— to hide them from all partners (1)
— to show them to all partners (2)
— to show them to certain segments of partners (3).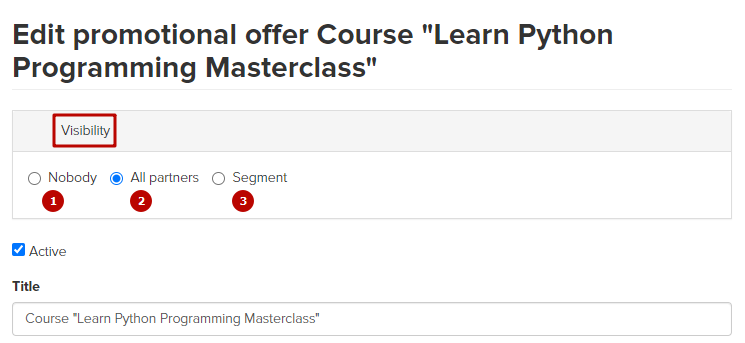 If there are several promo offers, then you can assign a tag or more in order to search for offers rapidly.

You can also sort promo offers by alphabet, type, status and existence of an offer.
Click on column title to do that.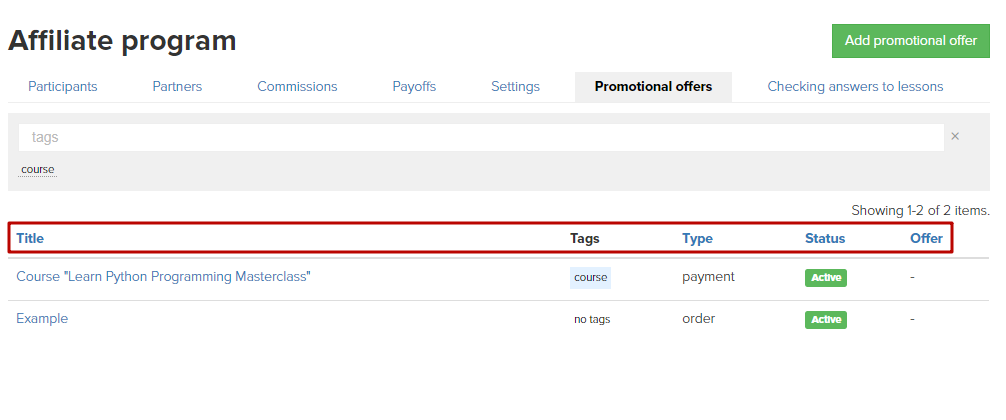 Attention! If you add a link to a third-part website in a promo offer, you need to track whether it has GetCourse widget (a form). Users' registration/placement of an order should be performed in this widget in order to let the system assign a partner to this user/an order.