An editor for mailings in GetCourse is a builder (constructor). It works similarly with a tool used for pages creation. Titles, images, text blocks, buttons, columns — all of that look like blocks which you use to compose a letter.
When creating a new mailing you can choose the editor's version.
By default, a new letter is created in the old builder. To create a letter in the new one, choose a template in the main settings.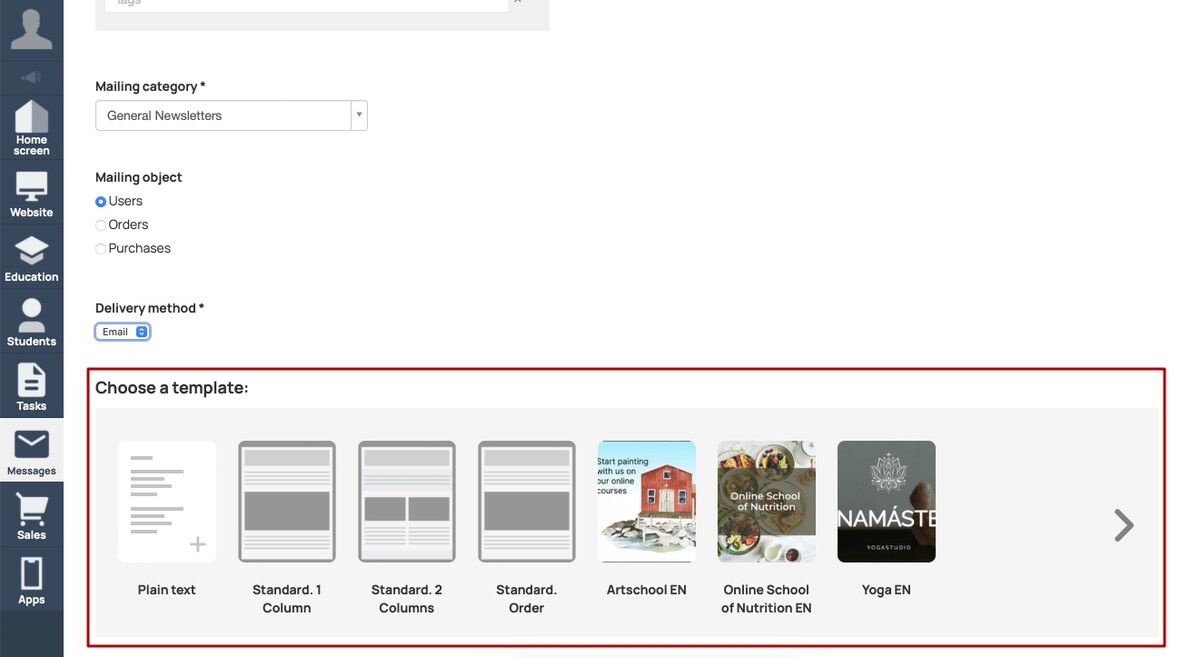 There are already prepared templates. You can choose a template with one or two columns or a template for a letter of «Orders» type with prepared variables.
You can choose other template after creation of a letter.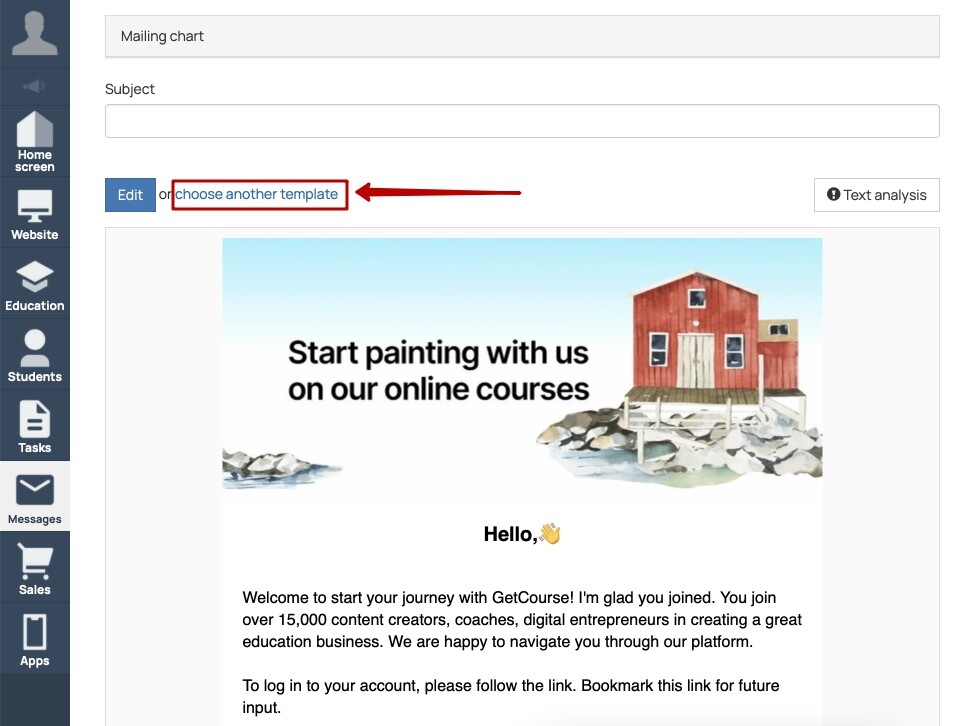 It is possible to create your own template. Go to «Messages» — «Templates». Create a new template.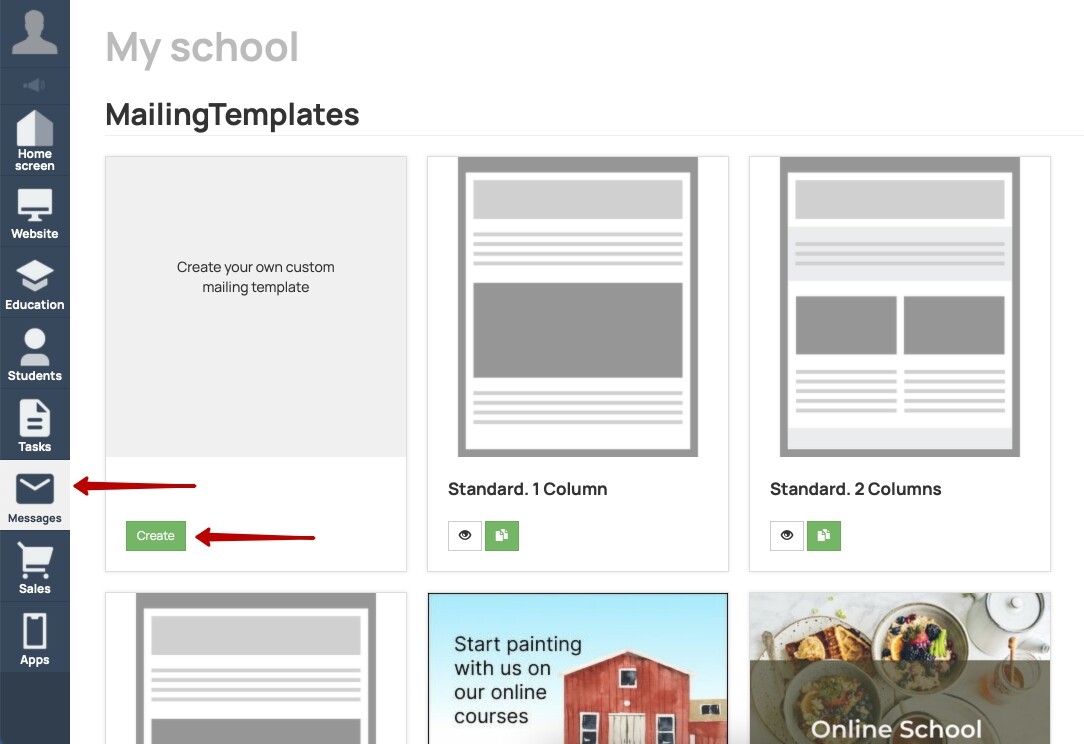 In pop up window assign a name for a template. You also can choose color for background around main letter field or upload an image for the background.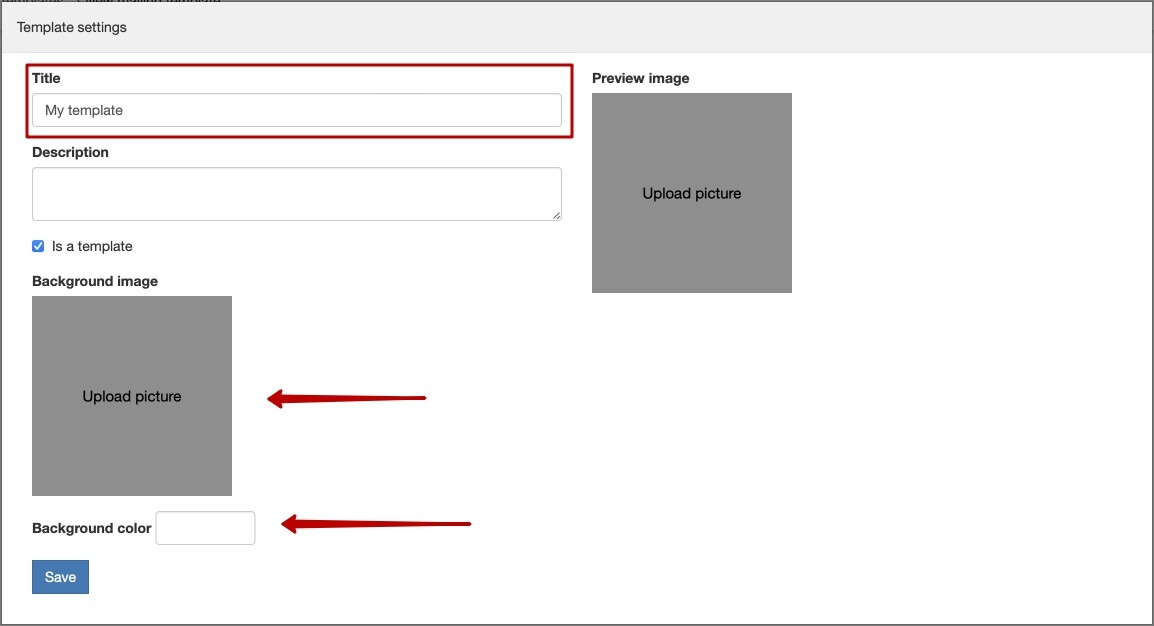 Compose a letter, choose blocks in the way you want and save this layout as a template: press «Settings» in upper right corner (in edit mode) and choose «Is a template» checkbox.
When creating a new letter you can choose this template.
By the way any block (titles, text, images, buttons) you can save as a template, so you will be able to insert it to letters.
Open menu in upper right corner of the block and choose «Save as template».
By the way, any block — title, text, picture, button — can also be saved as a template and then inserted into your emails.
Expand the menu in the upper right corner of the block and select «Save as Template».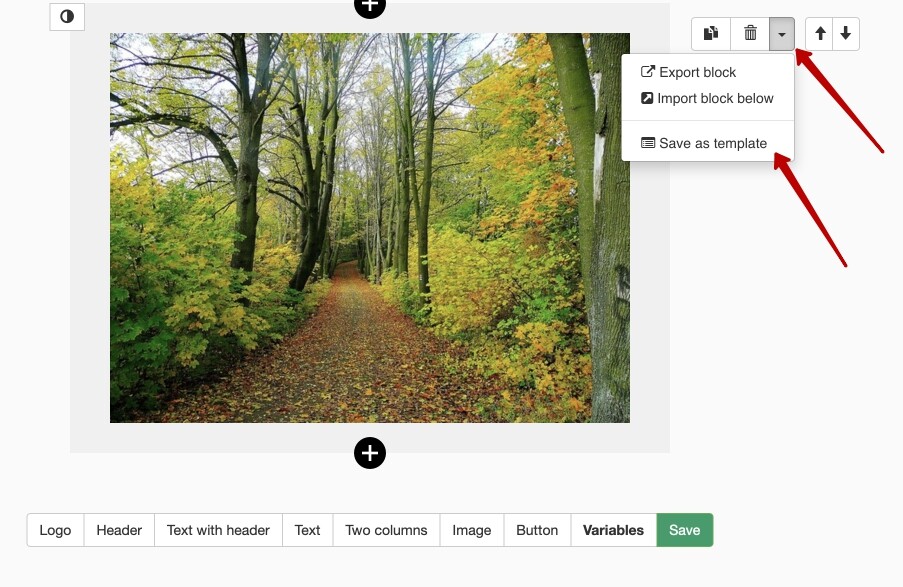 You can add such a template block as usual — click «plus» and select your prepared block.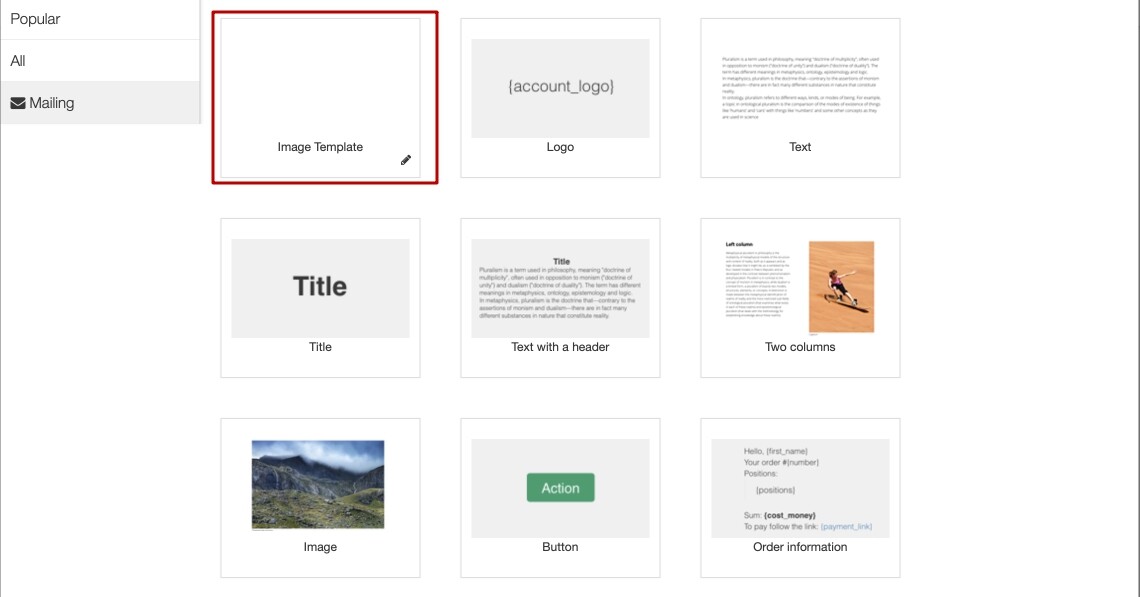 Everything is simple and intuitive. You add the necessary blocks — headers, text, images, buttons, columns with arbitrary content — just like in the page builder on the platform.

Any block can be designed the way you want — change the background, margins, text color, and so on.

For example, you can change the background of the block (attention, by default it is not white) like this: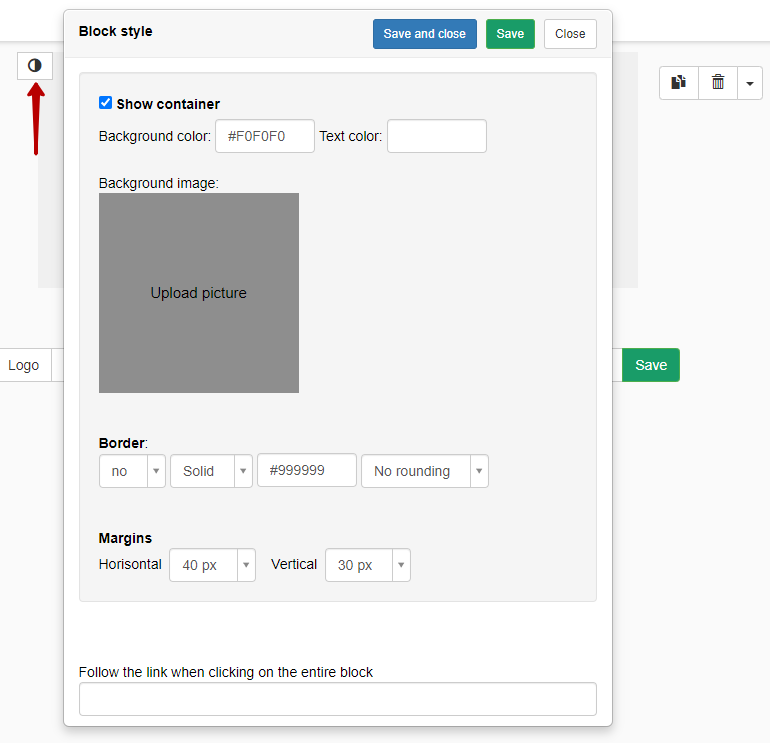 A little hint: put #ffffff to «Background color» field to make a background white.
Each block can be complemented by sub-blocks — text, images, buttons, that you can insert inside a main block.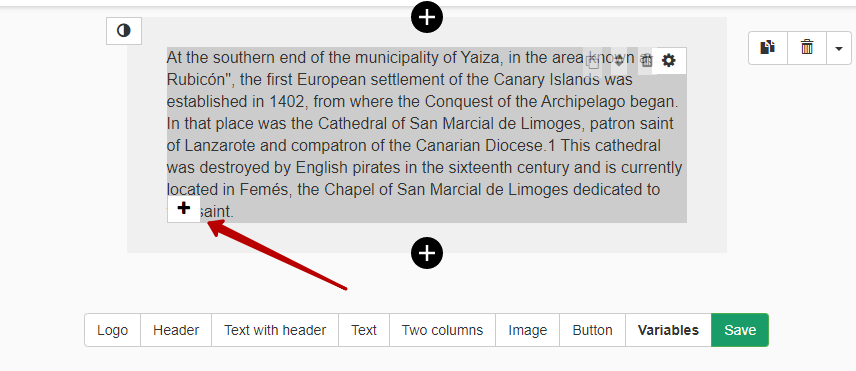 You can create letters by users, orders and purchases. All needed variables will be pulled to the editor.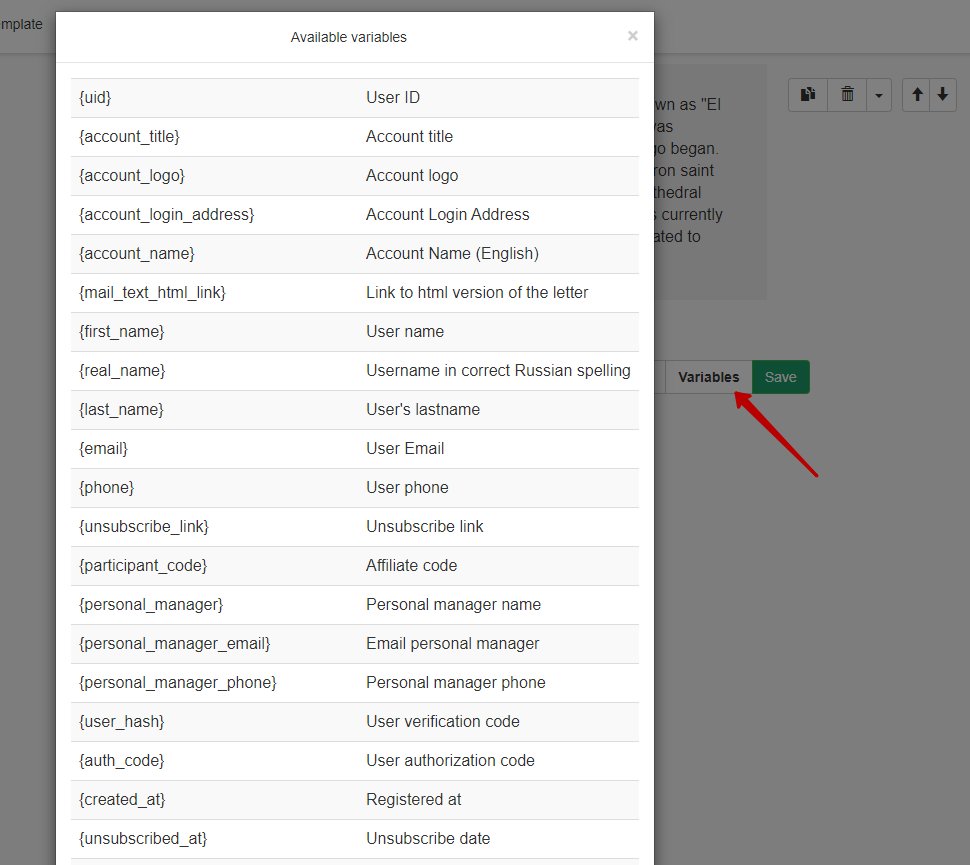 Don't forget to save the letter when staying in edit mode.