To view all sent letters in the frame of mailings you need to go to a needed mailing.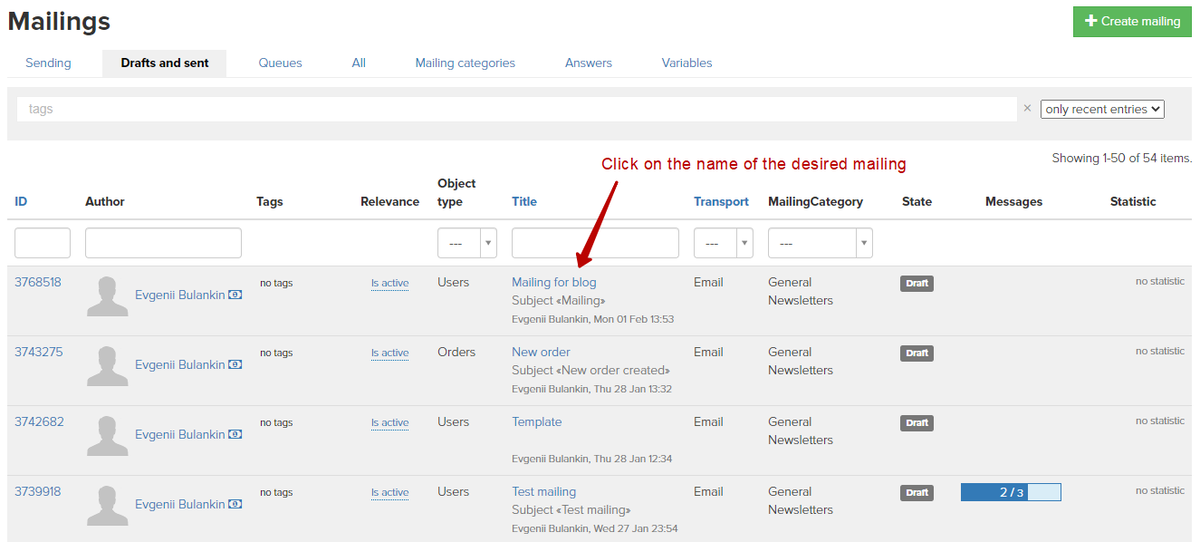 Then go to 'Messages' tab.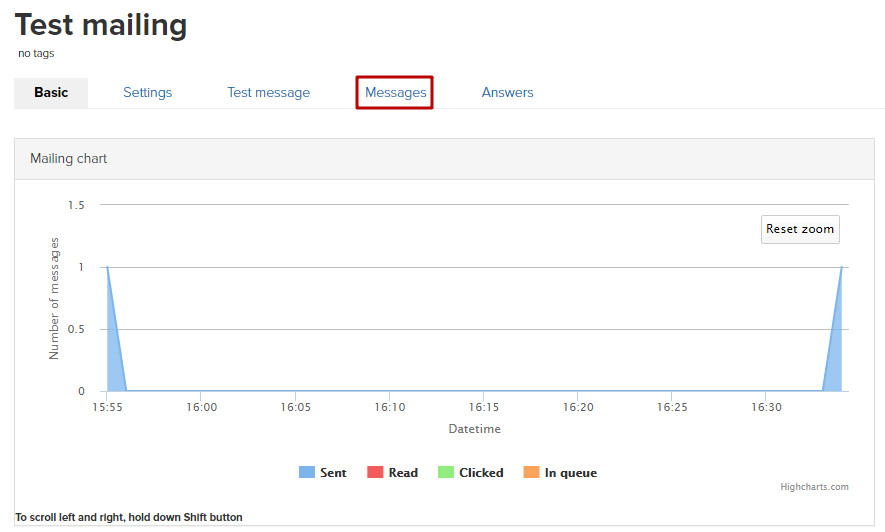 In "Messages" tab you can see when a letter was sent to a user, when he opened it and when followed a link specified in a letter. If a user replied, this information will appear in this tab too.