There is a Renewal tab in the product settings, which allows you to configure by which offer you can renew your purchase (access to the product).
Important: the offer in purchase and the offer with which the purchase is renewed must be created for the same product.
The purchase can be renewed by:
manager;
the user himself.
If the settings indicate "Manager can renew", then only the manager can renew the purchase, the user will not be able to renew the purchase on his own.
If the "User can renew" condition is selected, both the user and the manager can renew the purchase.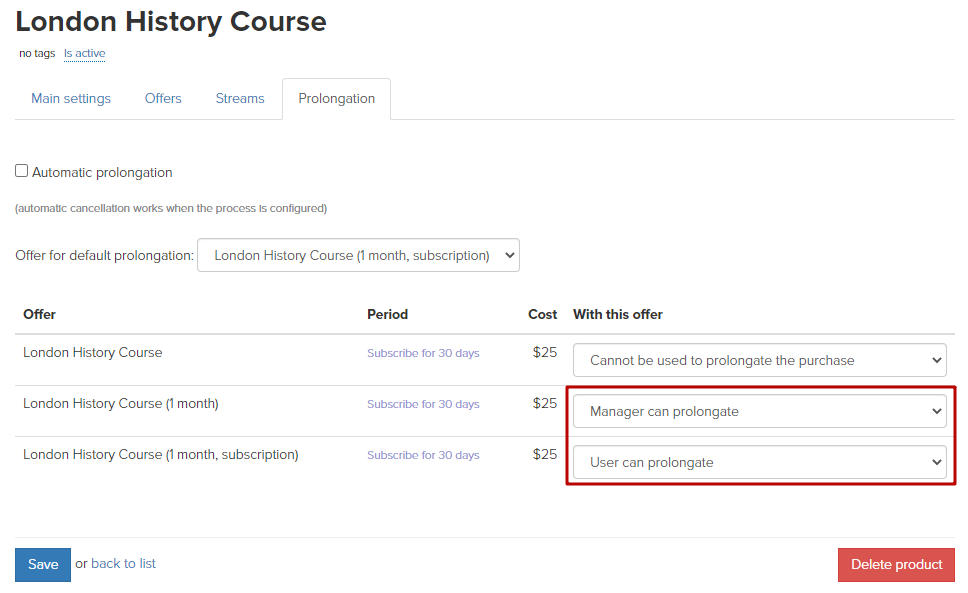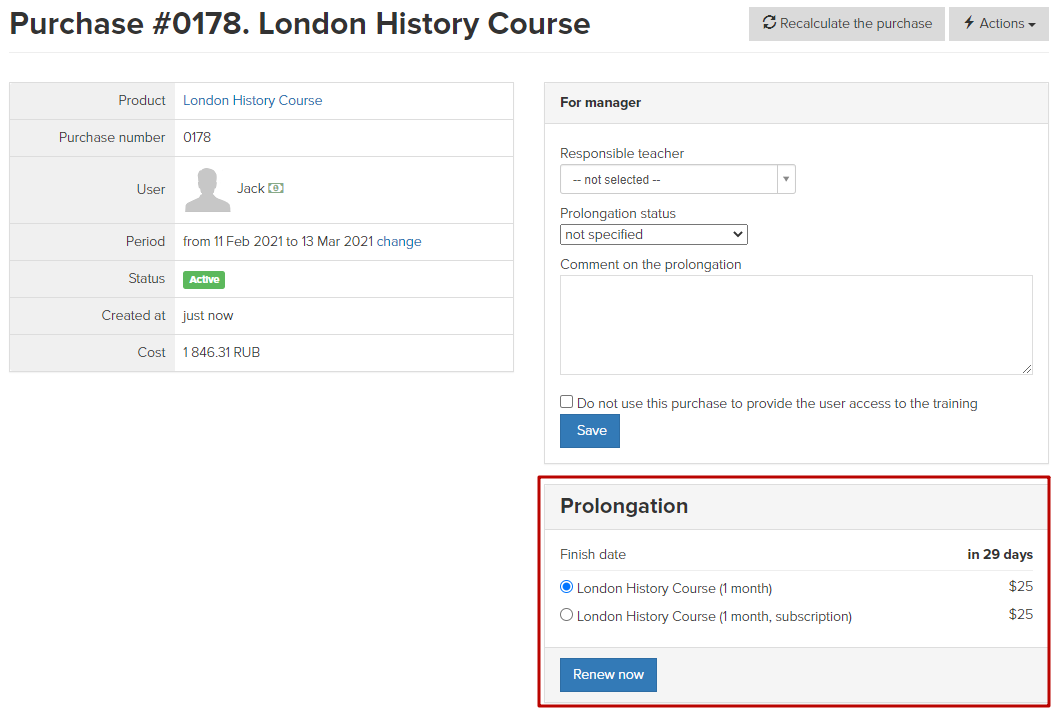 The way the user sees the purchase: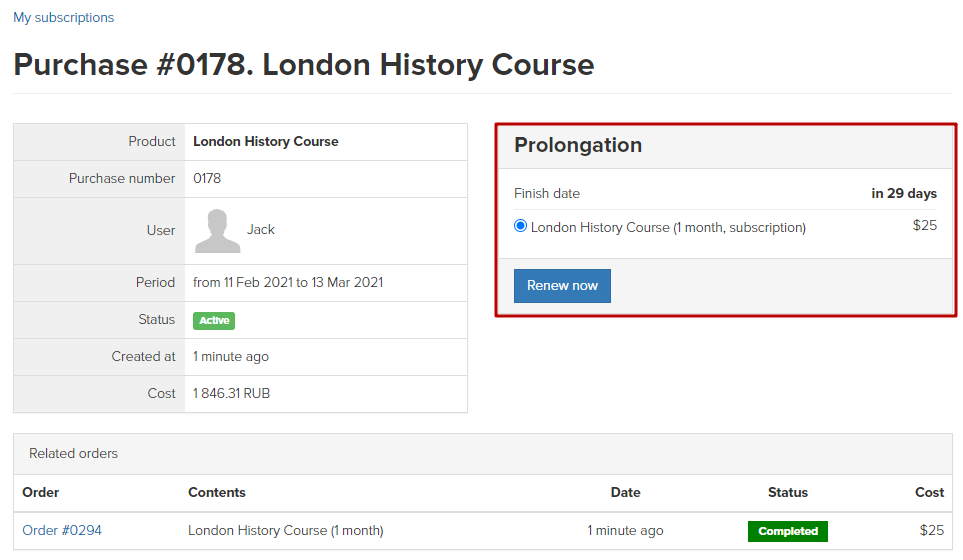 If recurring payments are set up for the account, then the user is able to auto-pay with the use of his linked card. The user can also cancel the further automatic renewal of this purchase by unchecking the "Renew automatically" checkbox: