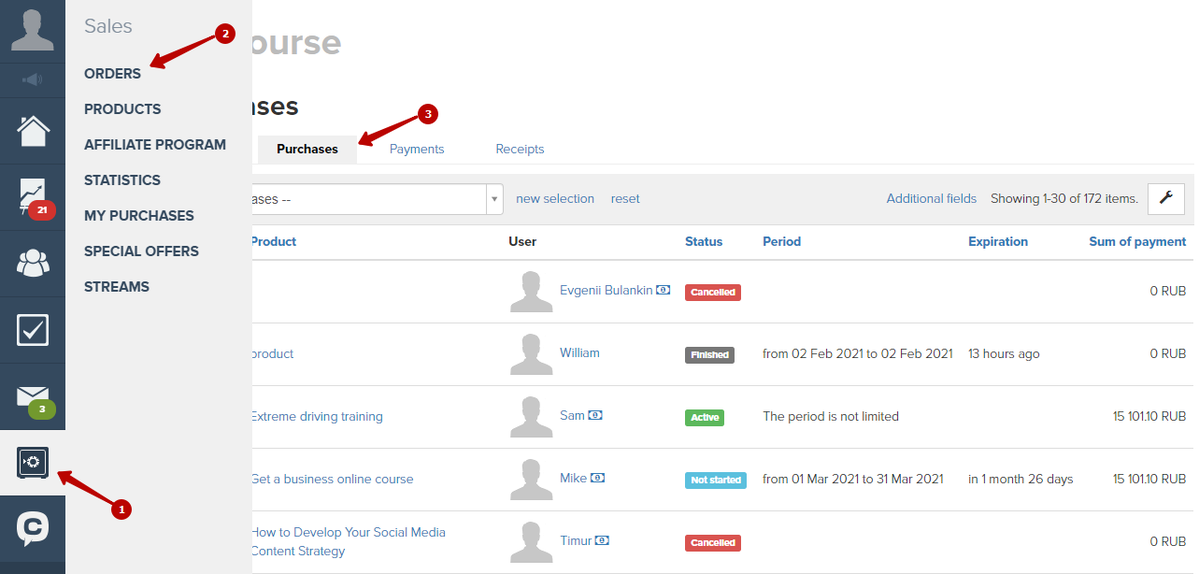 Purchase is directly connected with user's access.
You can check whether user has access to a product by status of purchase («Active», «Not started», «Completed»,«Cancelled»).

A purchase has start date and end date — use them to check when access to a product is opened or closed.

You can assign a responsible teacher (mentor) for a purchase, who will check tasks of this student in a training.

If an offer has special settings for training running, you will see them in a purchase as well.

You can take access to a training back in a purchase. It is not needed for a manager to cancel an order — then orders statistics won't be concerned. To do it you need to choose «Ignore the purchase when granting access to training for user» item and save changes. Important: this option influence only access to trainings. If product is set up for getting into a group or issuing of bonus money, then this item won't take a user out of a group and cancel issuing of bonuses.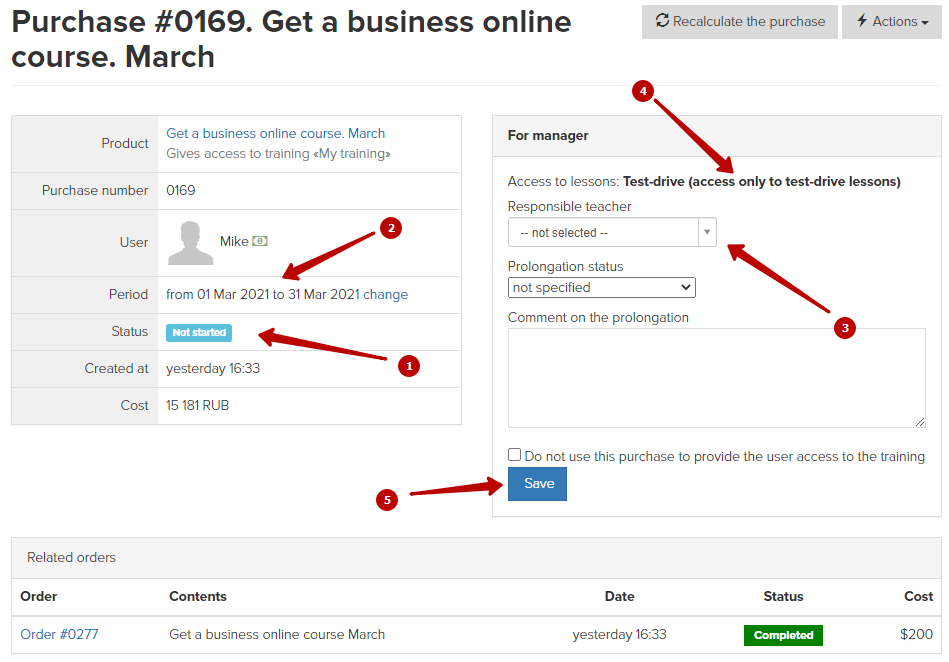 If a product has an option for renewal, then you can do it from a purchase.
How a manager sees a purchase: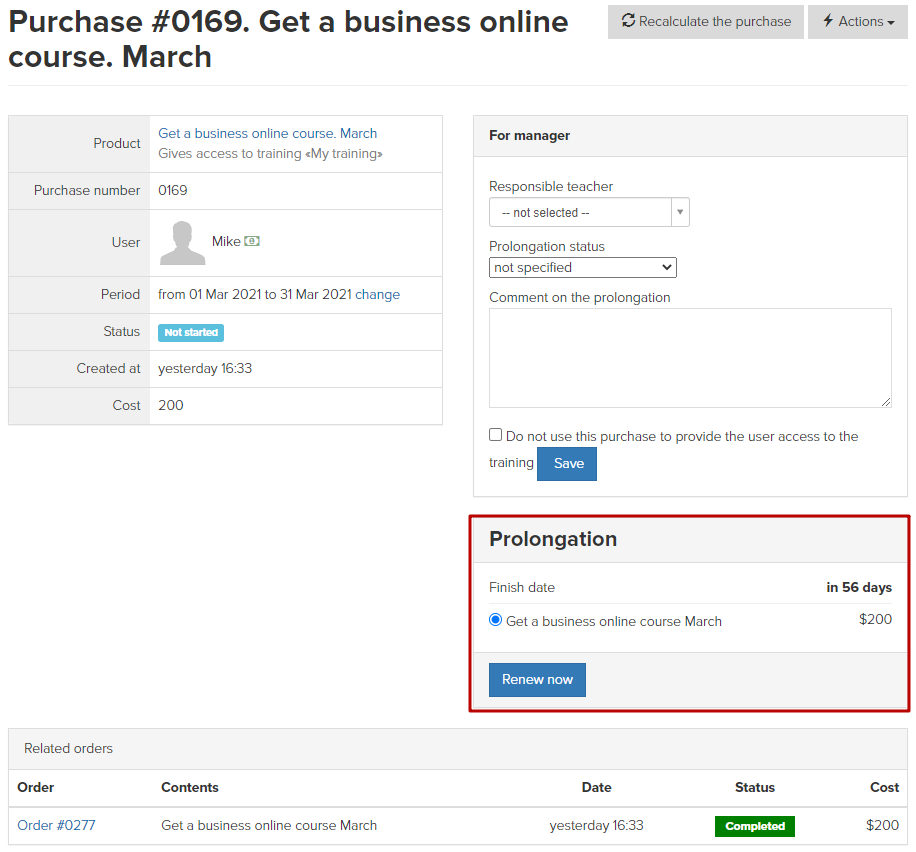 How a user sees a purchase: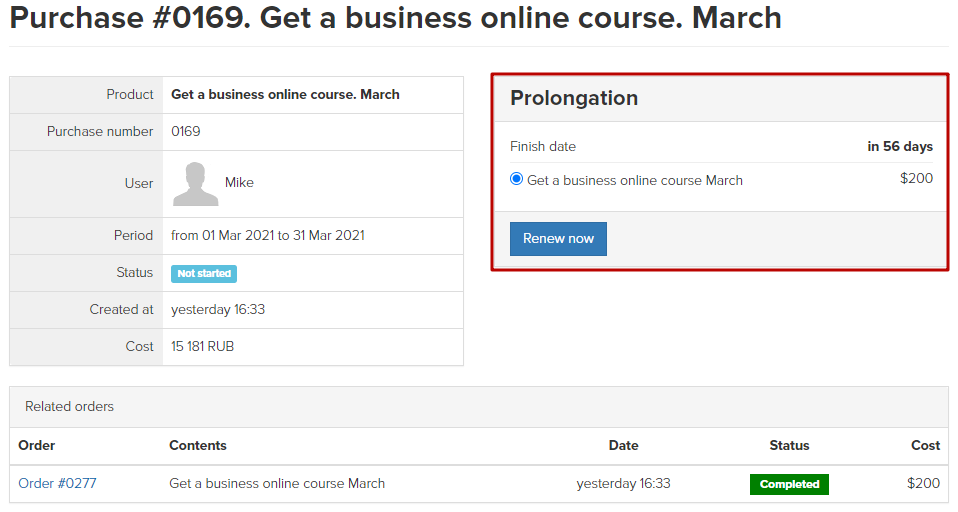 You can create a segment: purchase selection.
Conditions available when selection creation are described in the next article.