You can embed YouTube videos or broadcasts by means of code to restrict the display of the YouTube panel and the ability to control video broadcasting.
To do this, open your video on the YouTube channel and click on the "Share" button: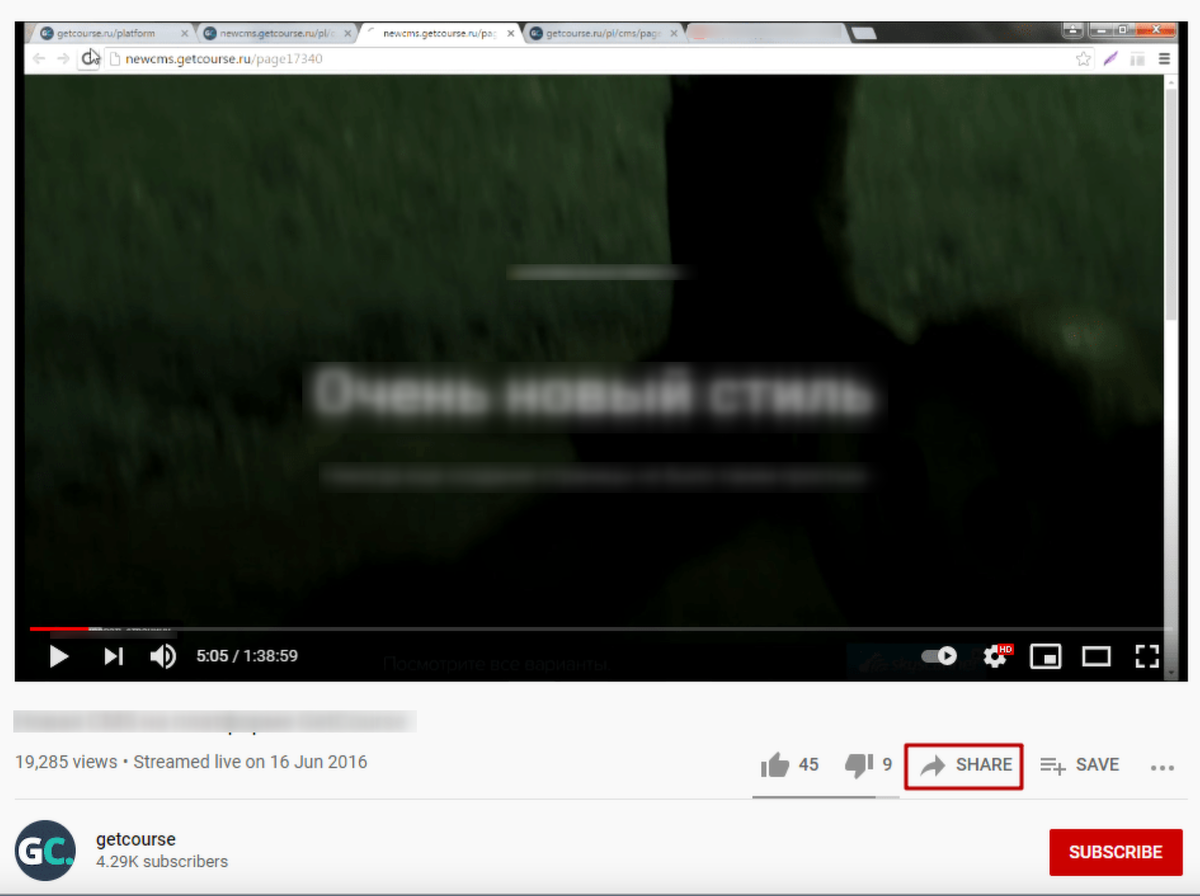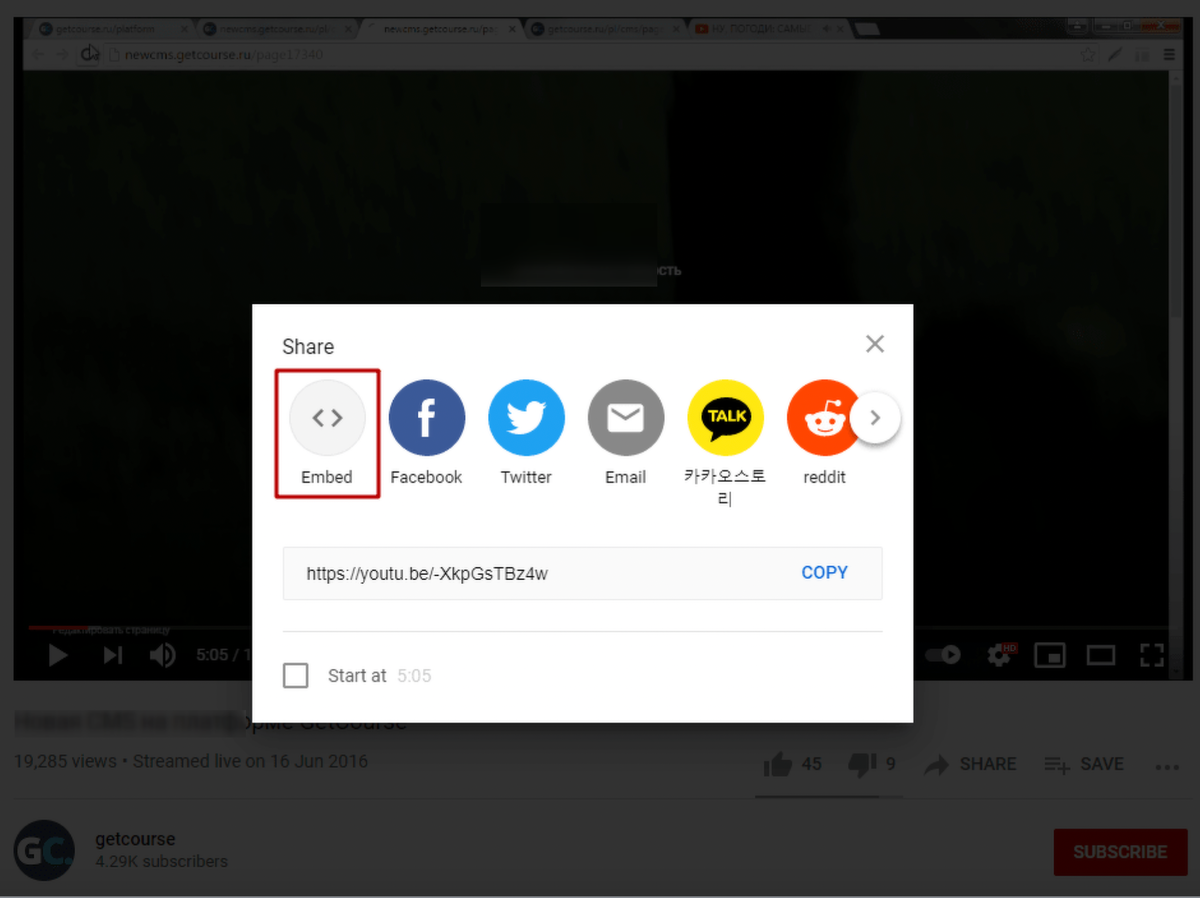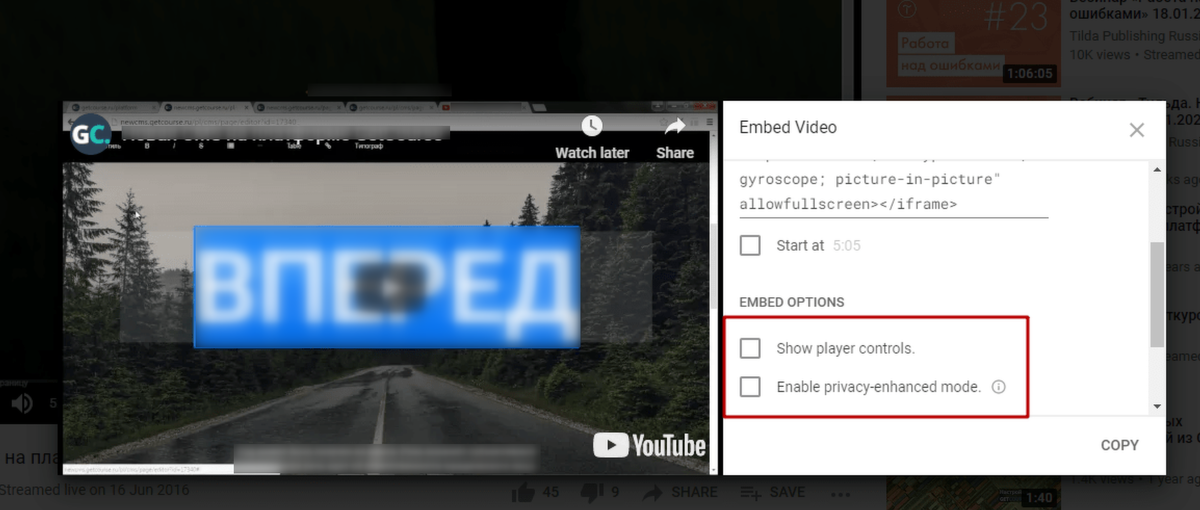 In the video display settings window that opens, you can disable the display of the player control panel.
Please note that if the control panel is disabled, the YouTube logo will be displayed. There is no way to remove all references to YouTube by standard means.
On the broadcast page, insert the video using the HTML code block.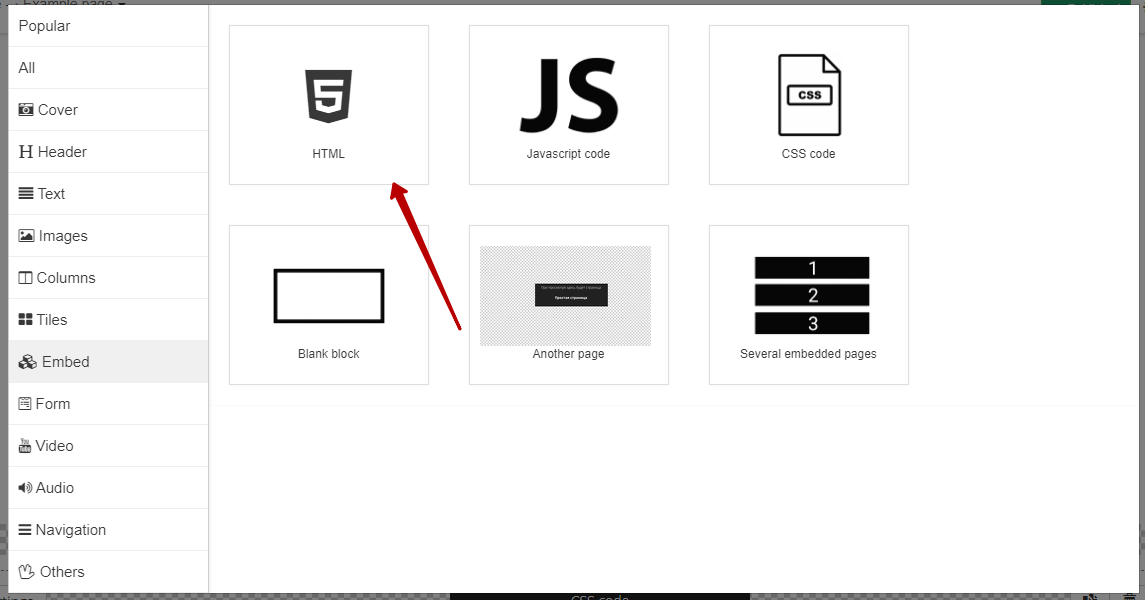 Copy the video code from the broadcast page.

Insert this code into the HTML block.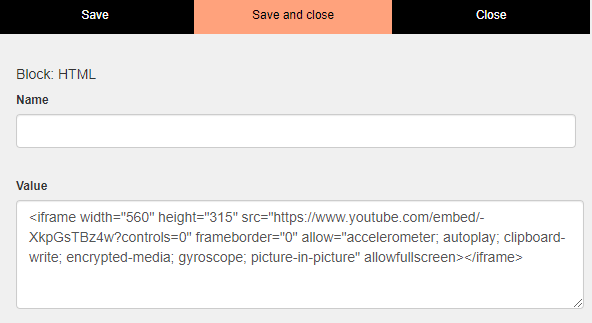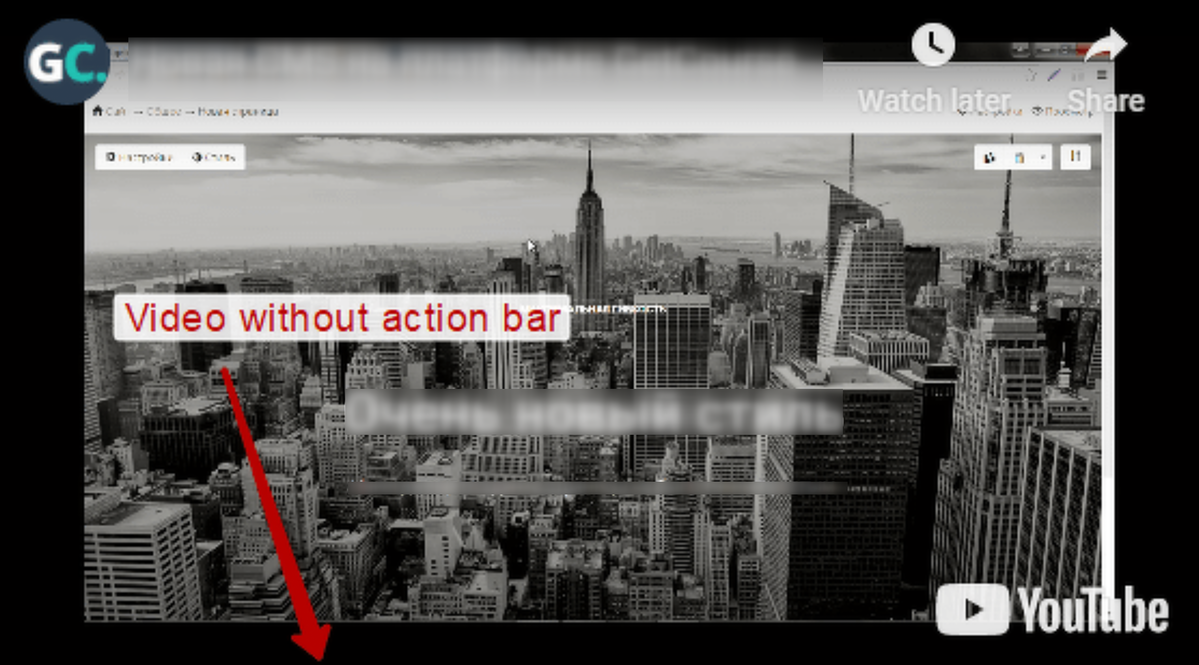 It is possible to hide the YouTube logo by adding the "modestbranding=1" parameter to the HTML code.
This will bring up the playback control panel, but no logo will be displayed.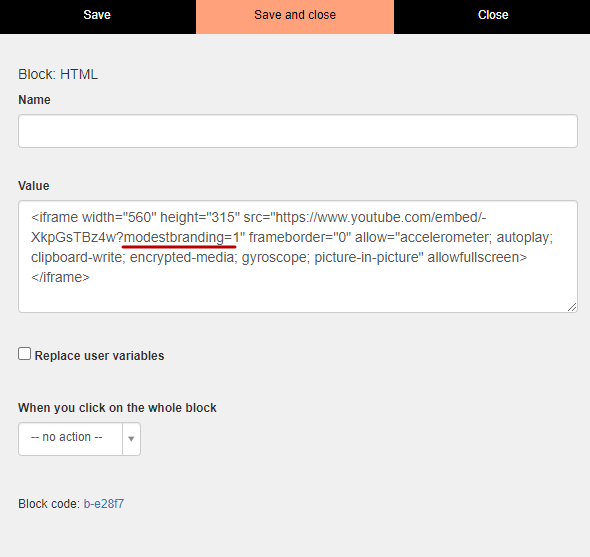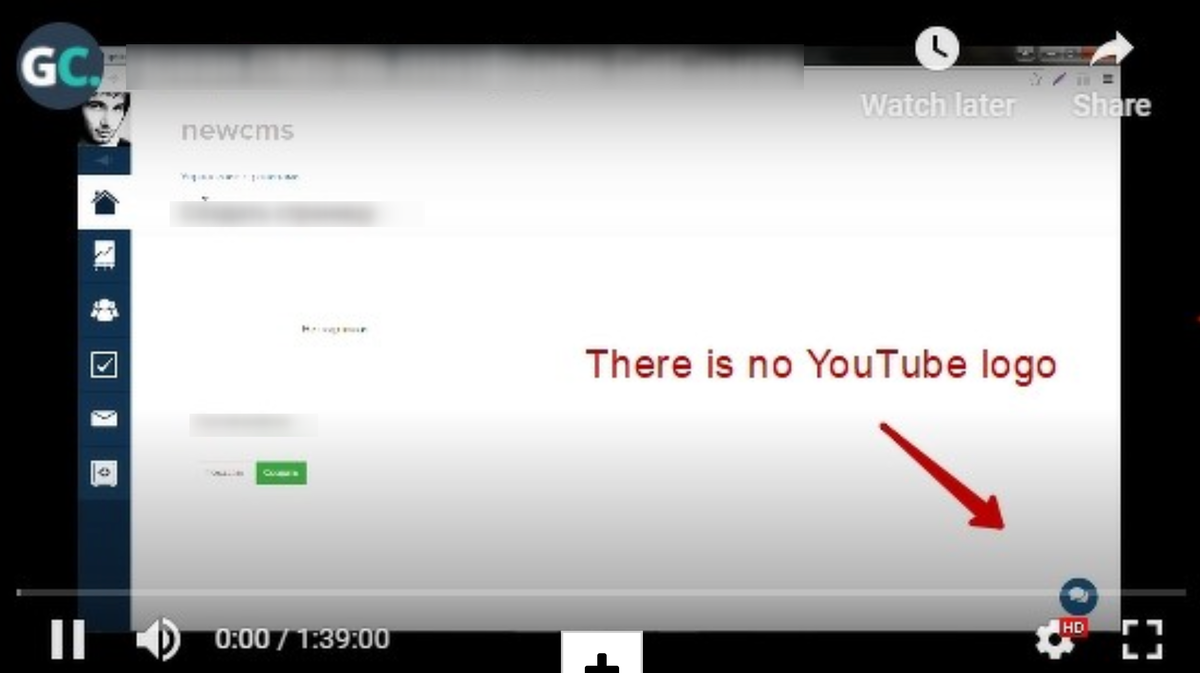 Thus, the playback control panel or logo will be hidden, but the video will not be protected from downloading, since there is currently no option to hide the "Share" button.
To use additional methods to protect videos from downloading, we recommend uploading videos to our video hosting.
How to configure page access to be granted to the webinar participants only
You can also protect your video broadcast. To do this, you can set a visibility restriction on the video block: you can grant the access only to a group of participants who have registered for the webinar.