In order to export orders from the system, you need to go to the «Orders» menu item, select a ready-made order segment or create a new one according to a set of conditions, and then export via the «Actions» button.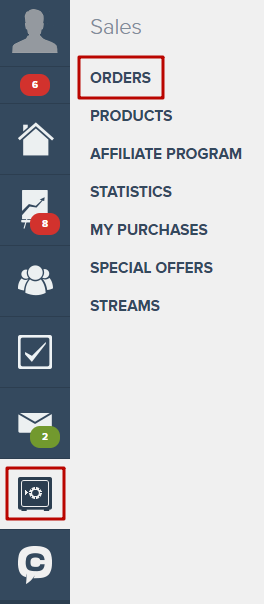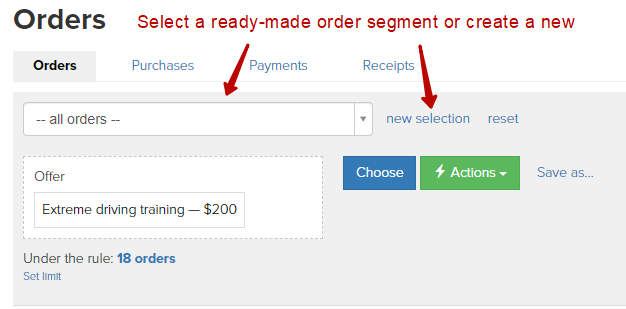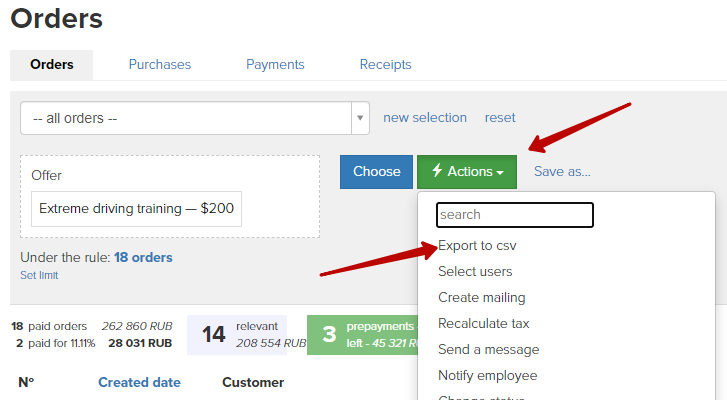 A new page will open with the conditions of the selected segment and the «Run» button, which you must click on.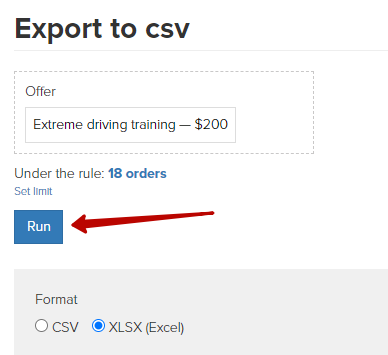 The file will be saved to your device.
A .CSV file with UTF-8 encoding is exported.
You can work with the file using OpenOffice, you can also use Google Docs and other analogues of programs for working with spreadsheet documents.
More on this: «How to work with .CSV files?»

When exporting orders, the following fields and their values are exported:
Order ID


Order number


User

Email

Phone

Date of creation

Date of payment

Title (name of the purchased offer)

Status

Price

Paid

Payment system fee

Received

Tax

Left after deduction of payment system fee and tax

Other fees

Currency


Earned

Manager

City

Payment system

Order partner ID

Order partner email

Order partner full name

User partner ID

User partner email

User partner full name

utm_source (order source fields)

utm_medium

utm_campaign

utm_content

utm_term

utm_group

Affiliate source

Affiliate code

Partner (session)

user_utm_source (user source fields)

user_utm_medium

user_utm_campaign

user_utm_content

user_utm_term

user_utm_group

user_gcpc

Order tags (they will be listed in the exported file using the «|» symbol as a separator)

Offer tags included in the order (listed using the «|» symbol as a separator)