While exporting data from GetCourse there's a .CSV file downloaded. The same file format is used for importing.
It is a special format for representing tabular data.
Let's see how to work with it in:
Close the file.
Click on it with the right mouse button — «Open with» — «Notepad».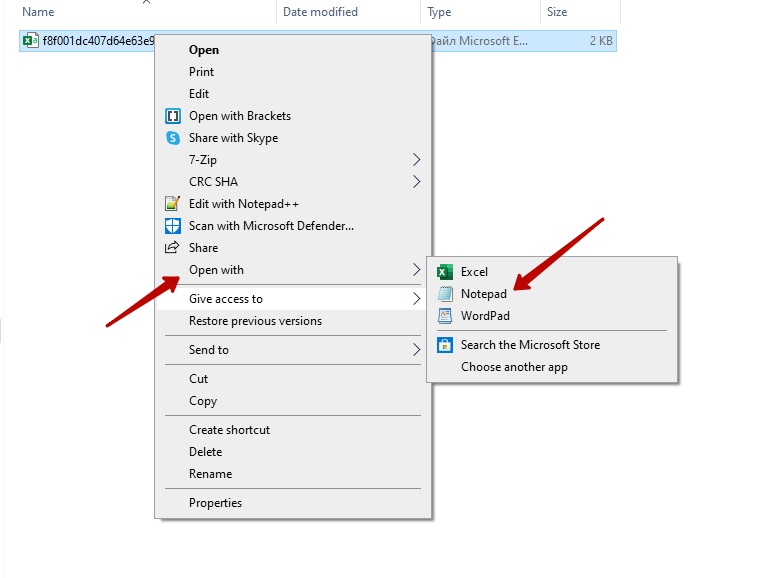 Then click «File» — «Save as».
Check the encoding (it must be UTF-8) and change the file type to «All files».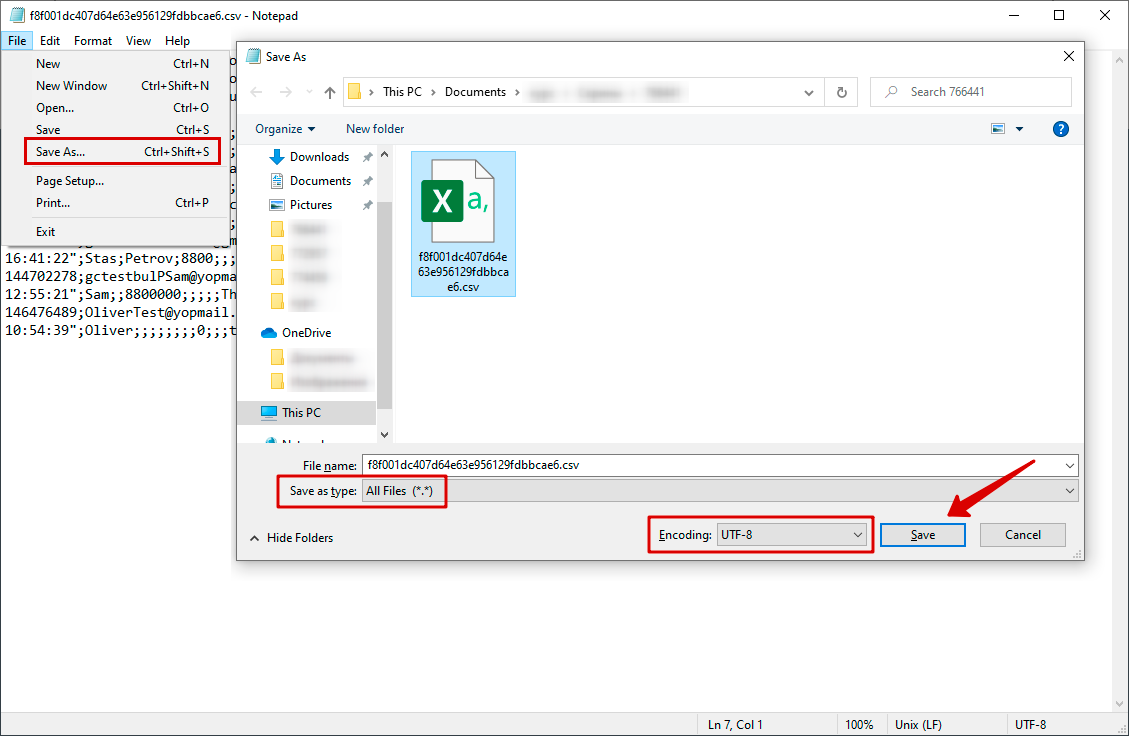 When saving, the system will warn us that such a file already exists. Do we want to replace it? Click «Yes».
The file will close. If not, close it manually.
Next, open the file in Excel.
The encoding will be correct and we can analyze the data.

Upload your file and Google will automatically select the correct encoding.

To download a file from Google Docs in .CSV format, click «File — Download As — CSV File (Current sheet)».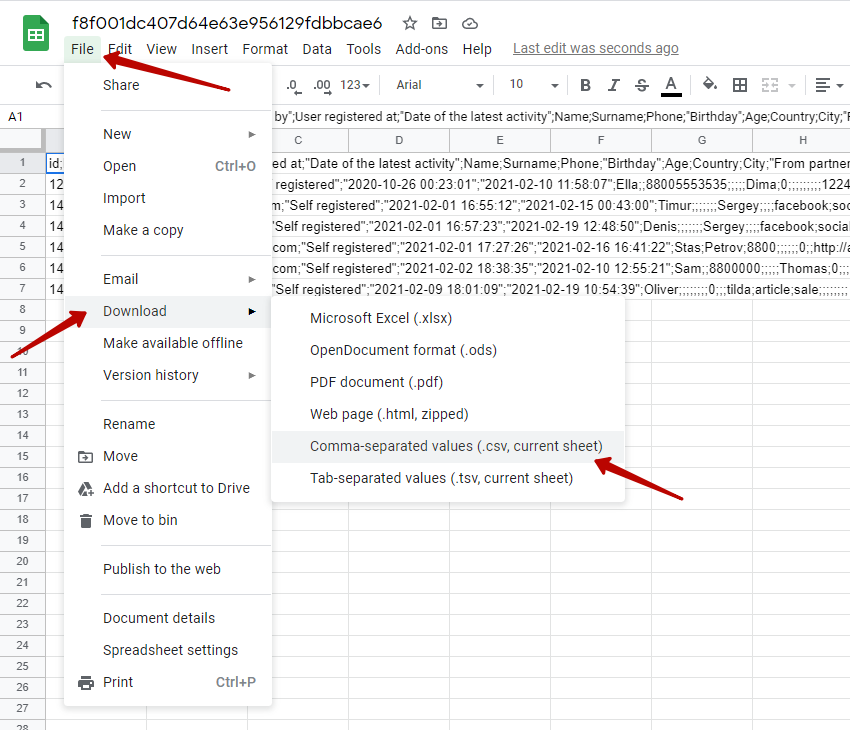 If you want to import users and do not know the file encoding format, then it is the same: open the file using Notepad and check/change the encoding if necessary.
Please note! When downloading a file from Google Docs, the encoding may be another to UTF-8.
We recommend that you check the encoding before importing.
There is also a service where you can quickly and conveniently generate a file online: CSV File Generator.

If you have OpenOffice set as default program, then just open the file with a double click.
If there are several programs to open, for example, MS Excel and OpenOffice, then right-click on the file — «Open with» — «OpenOffice Calc».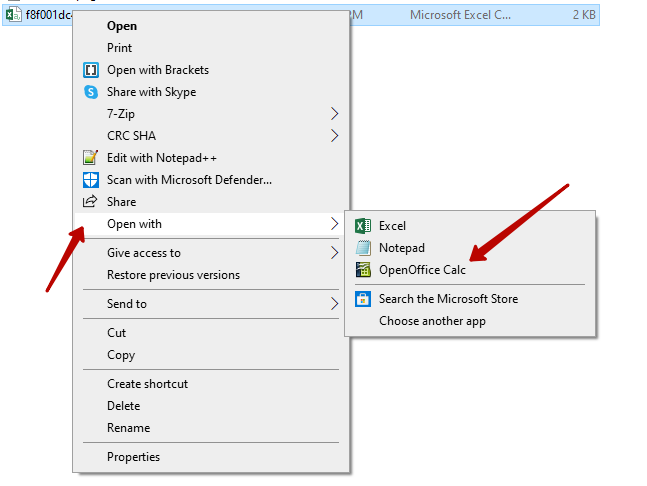 Then select the file encoding format — UTF-8 and the separator — semicolon.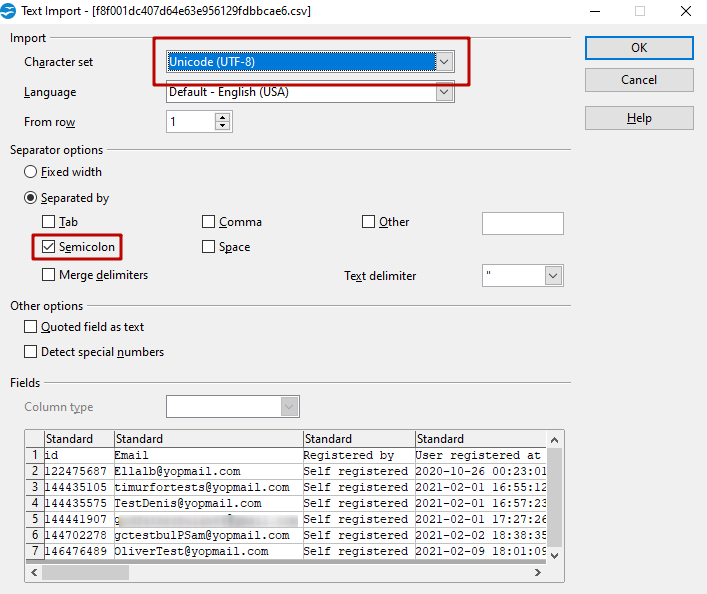 To save the file in UTF-8 encoding, click «File» — «Save as» — specify the desired name and save the file.