To create a page (landing page) go to the «Pages» section, click the «Add page» button and select «Blank template»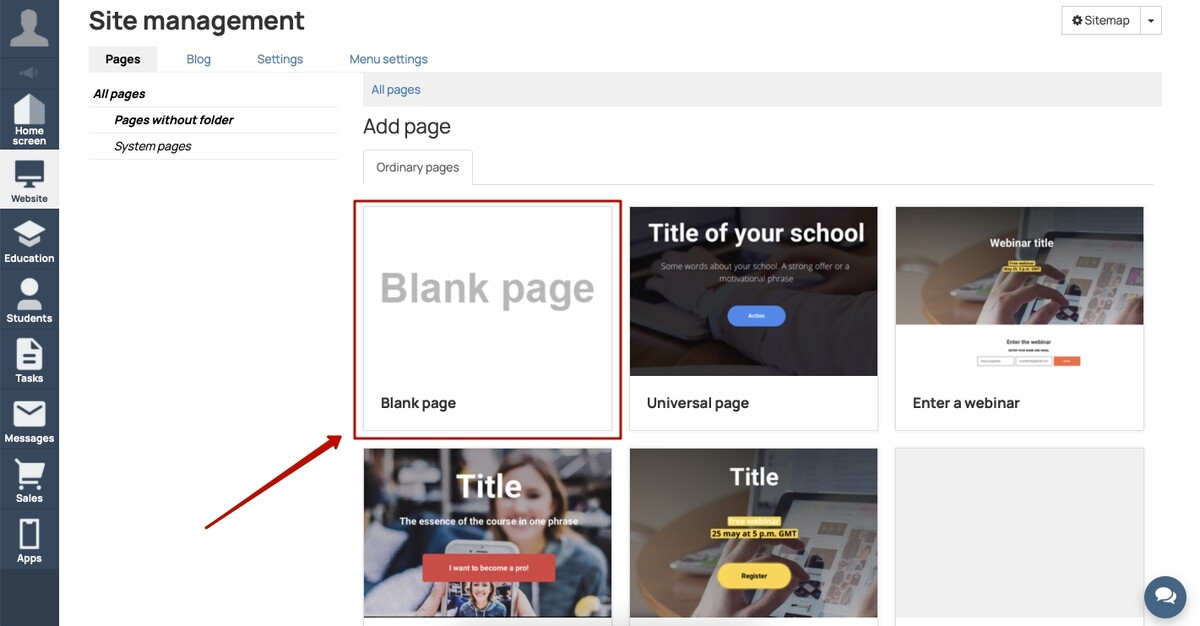 In the page settings, you can specify the name of the page and the address at which the page will be available.
Note that:
the page name is a service one and will not be shown to users;

the link to the page will consist of two parts: your account address and the page address that you specify.
Some page addresses, for example, webinar, article, teach, sales, support, user, task, talks, pl, etc. are reserved for system pages, so when creating a page, you can specify a unique address for it.
Also, you can't use the technical address — domen.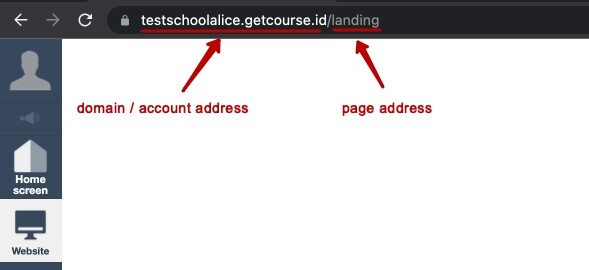 To edit the created page and add the necessary blocks to it, use the «Page editor» button: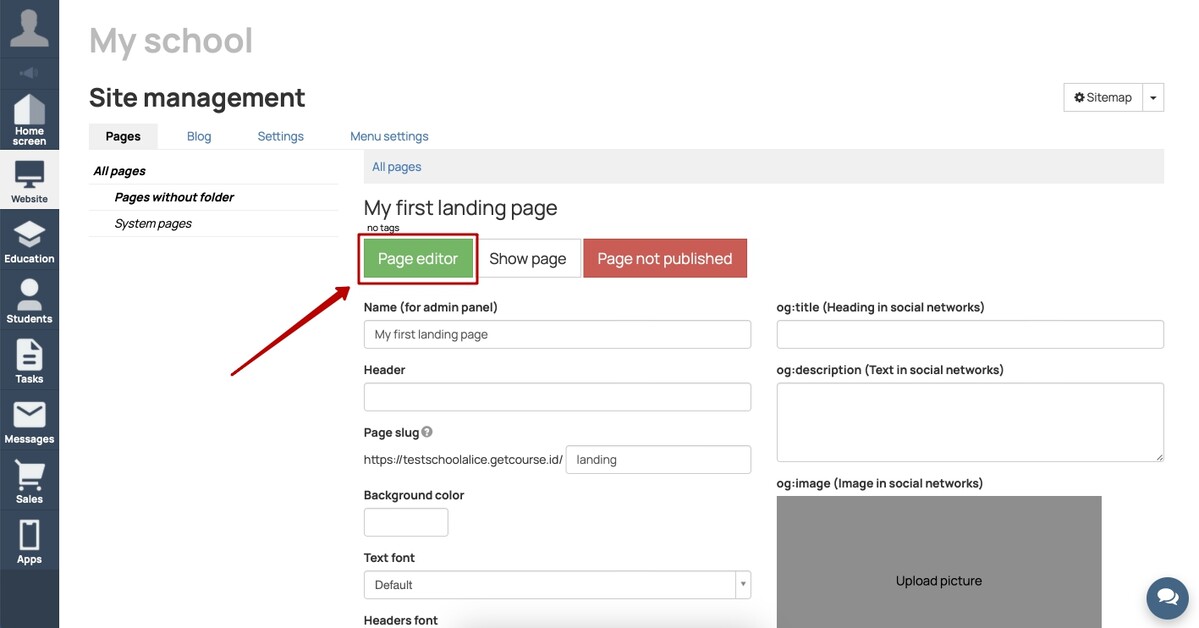 After you create and edit the page, you need to publish it in order for it to become available for visitors to view. The finished page might look like this: