Three types of users can be in an account:
Administrator
Teacher (employee)
Student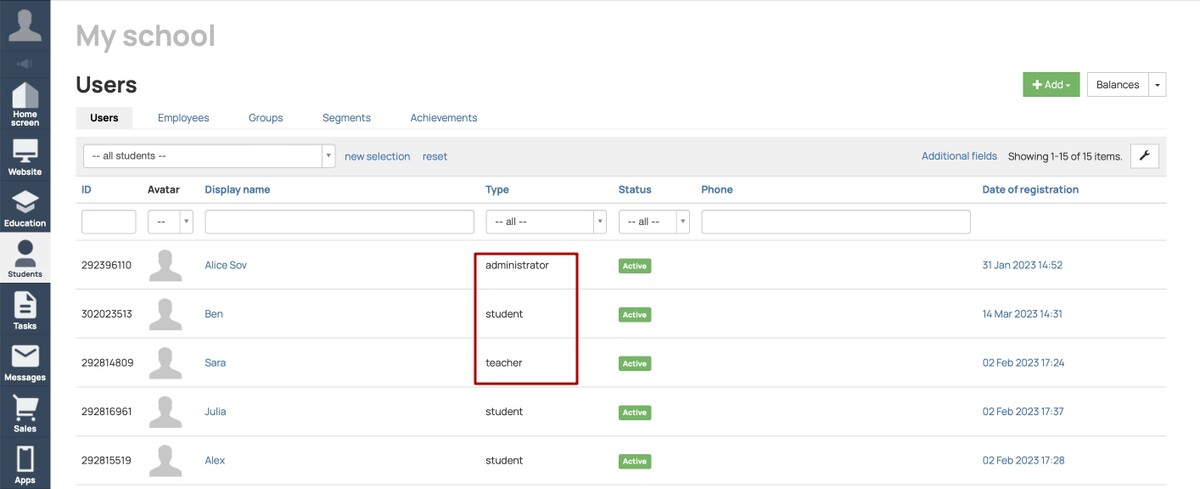 All users who register in the account are students by default. They don't have any rights except rights for taking a training (if they have access to them).
Only account owner or administrator can change user's type from «Student» to «Administrator» or «Employee». Go to user's profile and specify a needed type: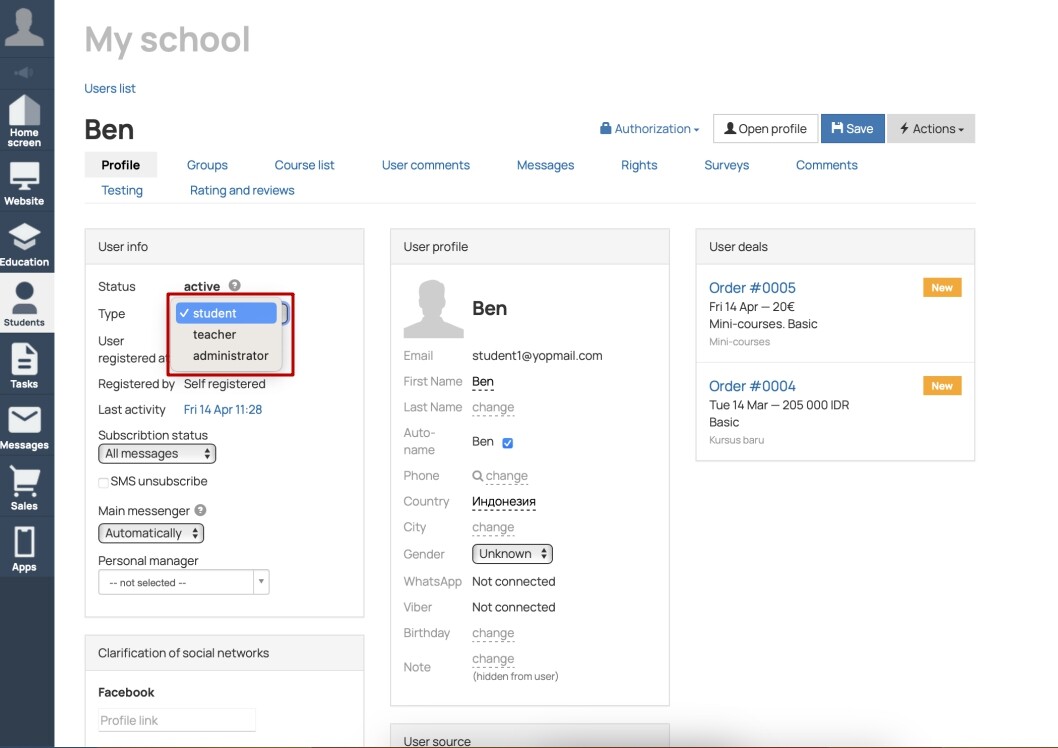 The administrator and the employee are users who has different special rights to work with different sections of the account.
Administrator — a user who by default has all rights, except for account settings (integration, domain settings, mail), as well as the right to log in to the sublogin mode under another administrator, change his password and rights. You can find out how to issue them here.

You can also restrict some administrator rights.
Please note that the registration of administrators with the email addresses yopmail.* and maildrop.* prohibited. When you try to log in, you will receive the message «Insecure email».
Employee is a user who needs to be granted rights to work in the account (on the «Rights» tab in the user profile).
In addition, an employee can be appointed:
as a manager so that he can work with orders, messages and other tasks.
the executor in the department, so that he can see the mail of the support department and respond to user requests in this department.
a teacher in the training so that he can edit the training, create and modify lessons, as well as check students' assignments.