Three types
of users can be in an account:
Administrator
Employee
Student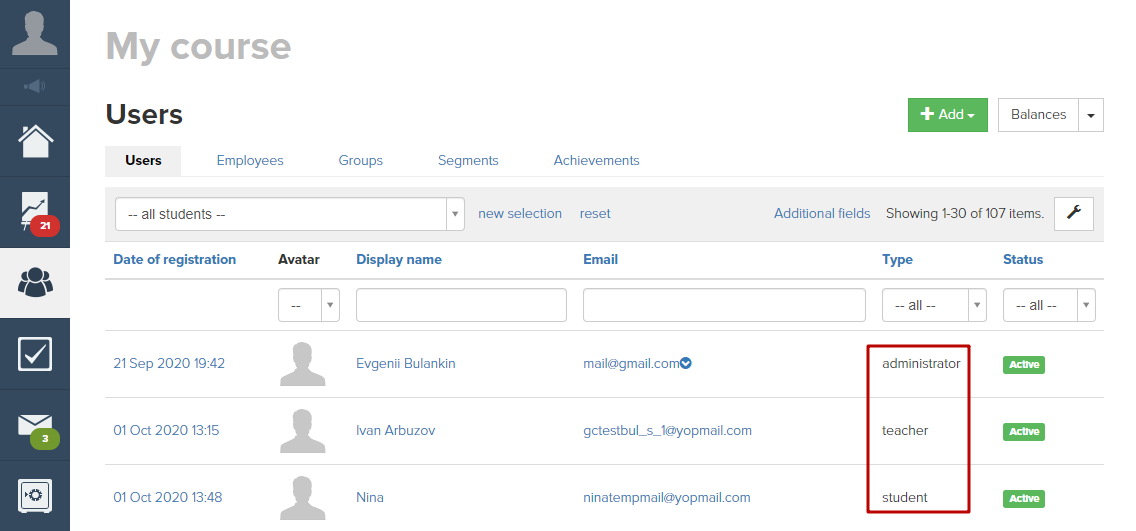 All users who register in the account are students by default. They don't have any rights except rights for taking a training (if they have access to them).
Only account owner or administrator can change user's type from "Student" to "Administrator" or "Employee". Go to user's profile and specify a needed type: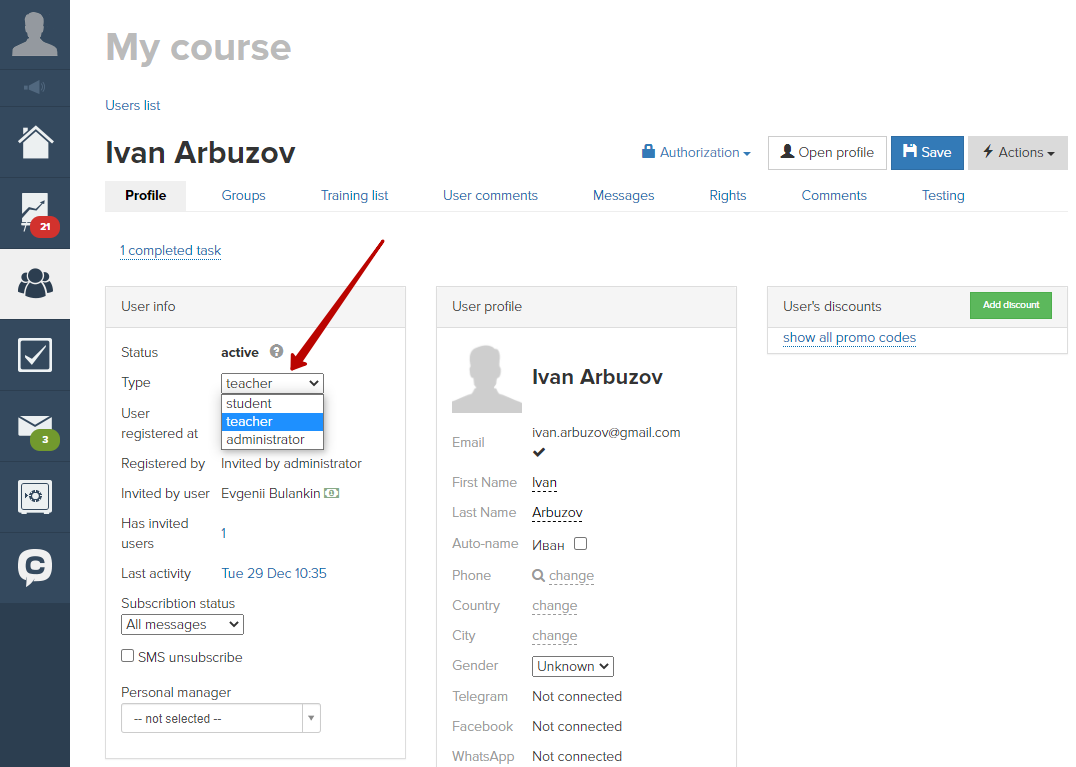 Administrator and Employee - are users that have specific rights for work with different sections of the account.
Administrator - is a user who have all rights except access to account settings (integrations, domains, email settings) by default. You can read this guide to find out how to grant rights.
Please note that registering administrators with emails such as yopmail* and maildrop* is forbidden. If you try to log in with such email address you will get a message that email address is not safe.
Employee - a user who you need to grant rights to in order to let him work in the account. You can do it in "Rights" tab in user's profile.