In addition to the main teacher, other teachers can be connected to work in the training.
To add an additional teacher to the training, you need to add a user with the type of employee or administrator to your account.
Or assign the desired user from your user list as an employee/administrator.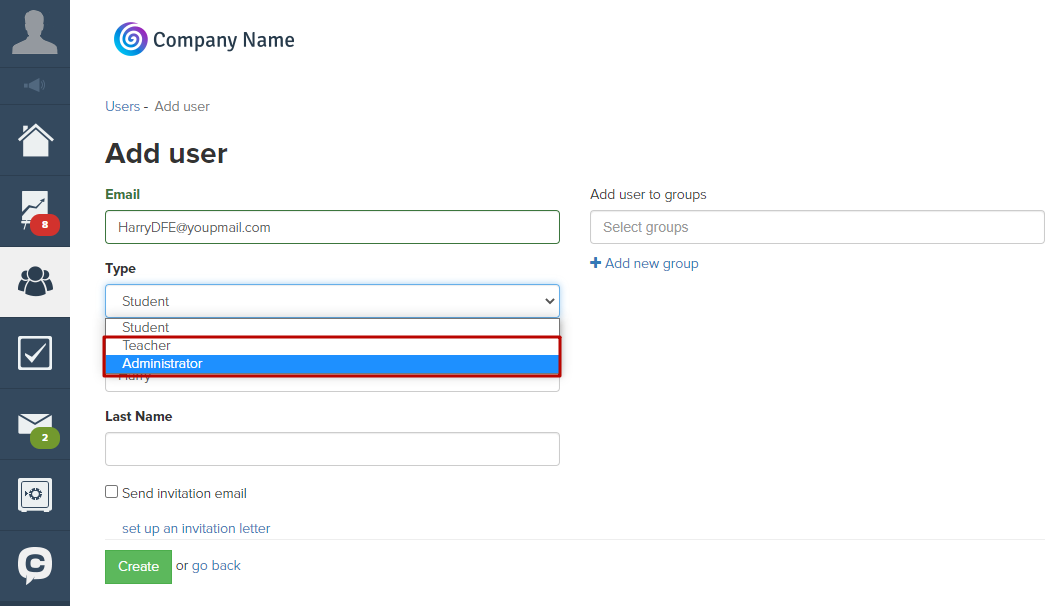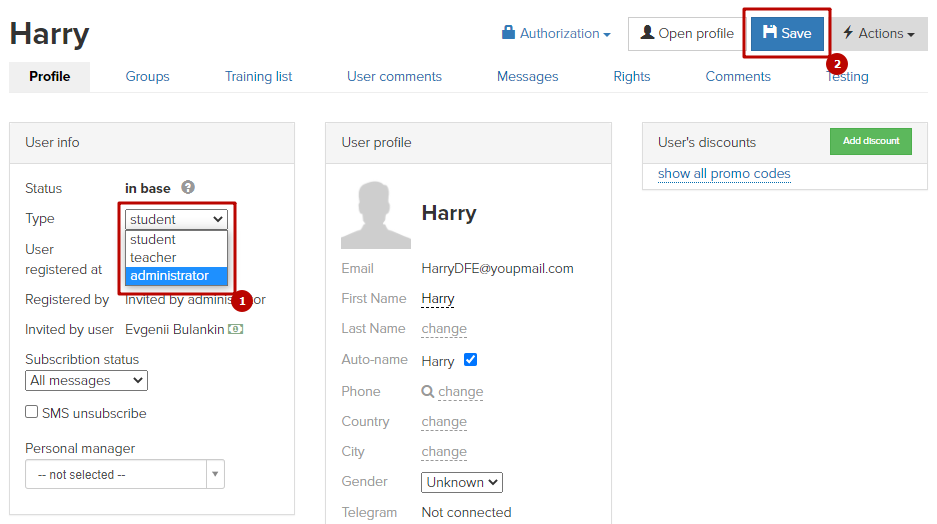 Employee/administrator users are displayed in the training in the list of additional teachers on the «Settings» tab.
To assign an additional teacher, in the list of additional teachers, check the checkbox next to the name of the required employee and save the changes.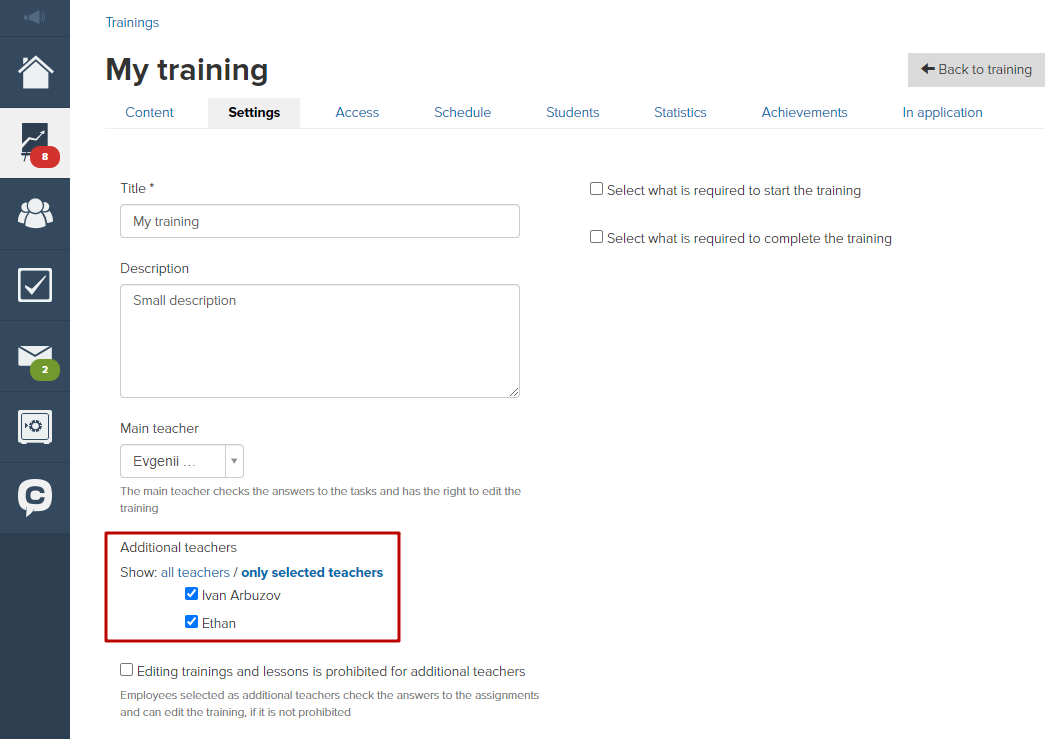 In order for additional teachers in the training to receive notifications about new responses from users, it is necessary to check the «Notify all teachers about responses» checkbox.
Additional teachers can be prohibited from editing training and lessons, as well as by preventing them from seeing the answers of students for whom these teachers are not assigned as responsible teacher.
Please note: an employee who is assigned as an additional or main teacher in any training also gets access to the «Testing» section. Thus, it can edit tests and view student answers.