Create a third-level domain (a sub-domain) in DNS-zone of your custom domain and redirect it to GetCourse.

For example, there is a website at the address of your domain "domain.ru". Create a sub-domain (like new.domain.ru) on side of your hosting provide and add a CNAME-record (1) for it, where:
new - sub-domain's name (2),
fwd.getcourse.ru - record value (3). Some providers require a dot at the end of a value, some providers add it automatically.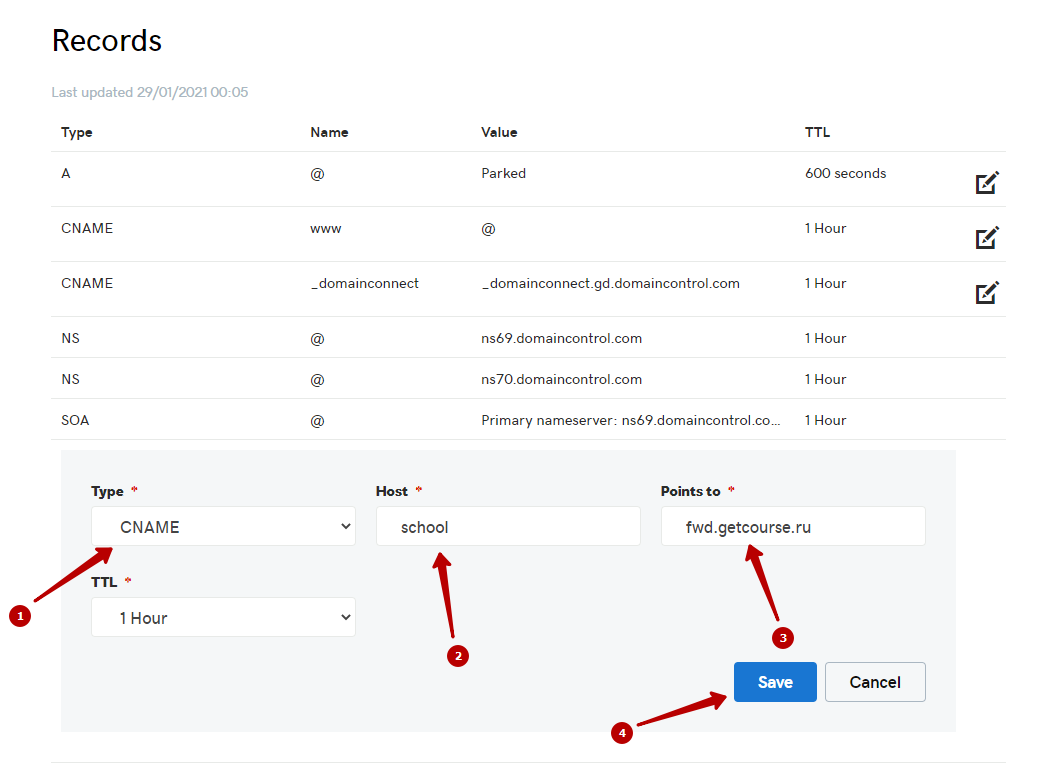 Then add the created sub-domain to the system in "Account settings" section - "Domains".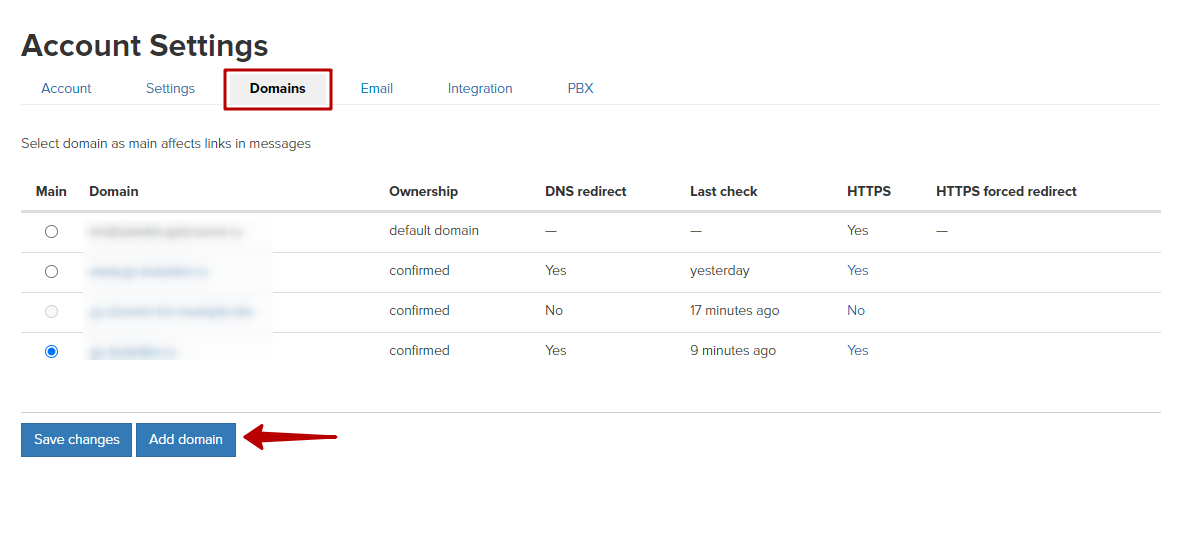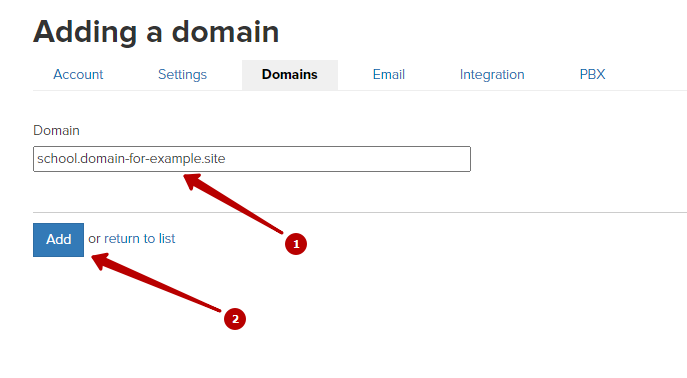 Move a tuner to "Use own name server" and click on "Save" button.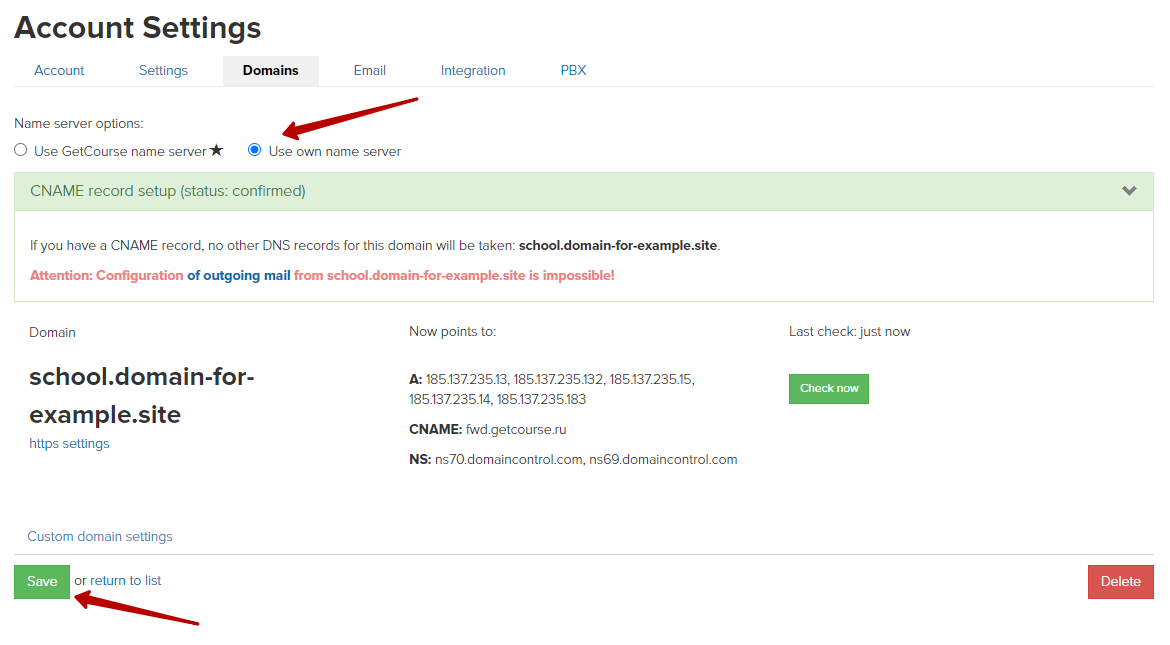 IMPORTANT!
After setup of redirection of sub-domain according to CNAME you won't be able to set up a mailing with usage of this sub-domain. You have to use second-level domain in this case.