You can adjust common blocks for all or several pages of your website: header and footer.
In those blocks you can place contact information, link to Offer Agreement, navigation and other sections.
You can choose «Sticky menu» block or any other block for a footer. For instance, you also can use the following blocks: «Two columns with custom content», «Three columns with text».
Create a page where you need to place only this block.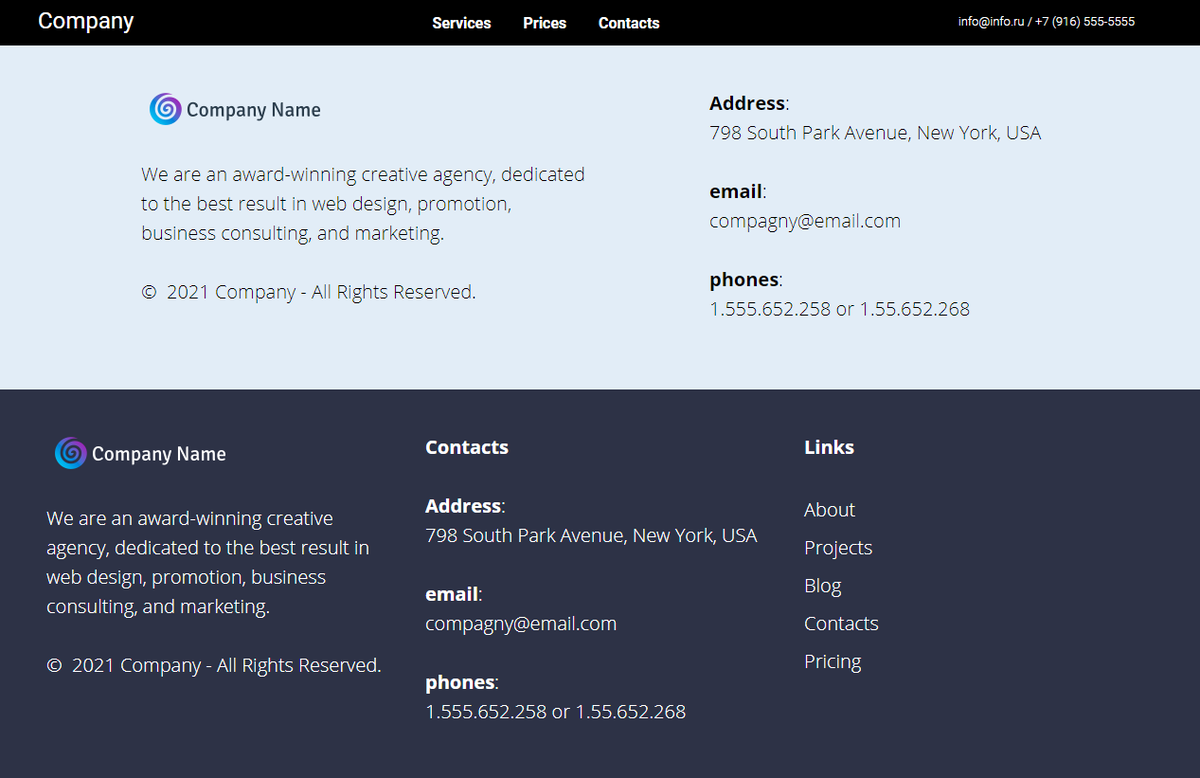 In «Website» menu choose a folder that you want to create a common footer for. Press «Edit» button.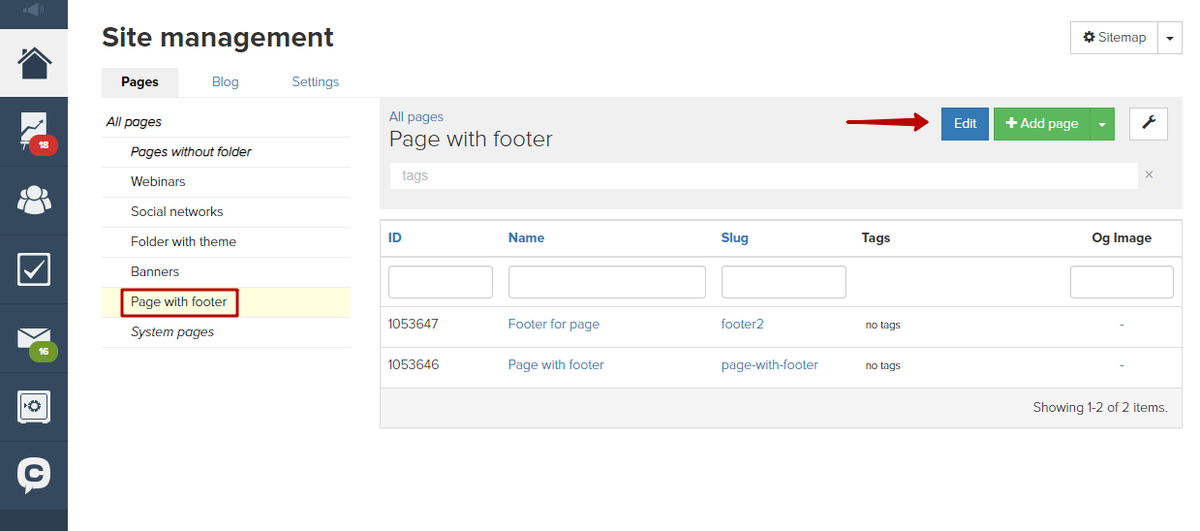 In «Page-footer» field choose a needed page with a header. Don't forget to click on «Save» button.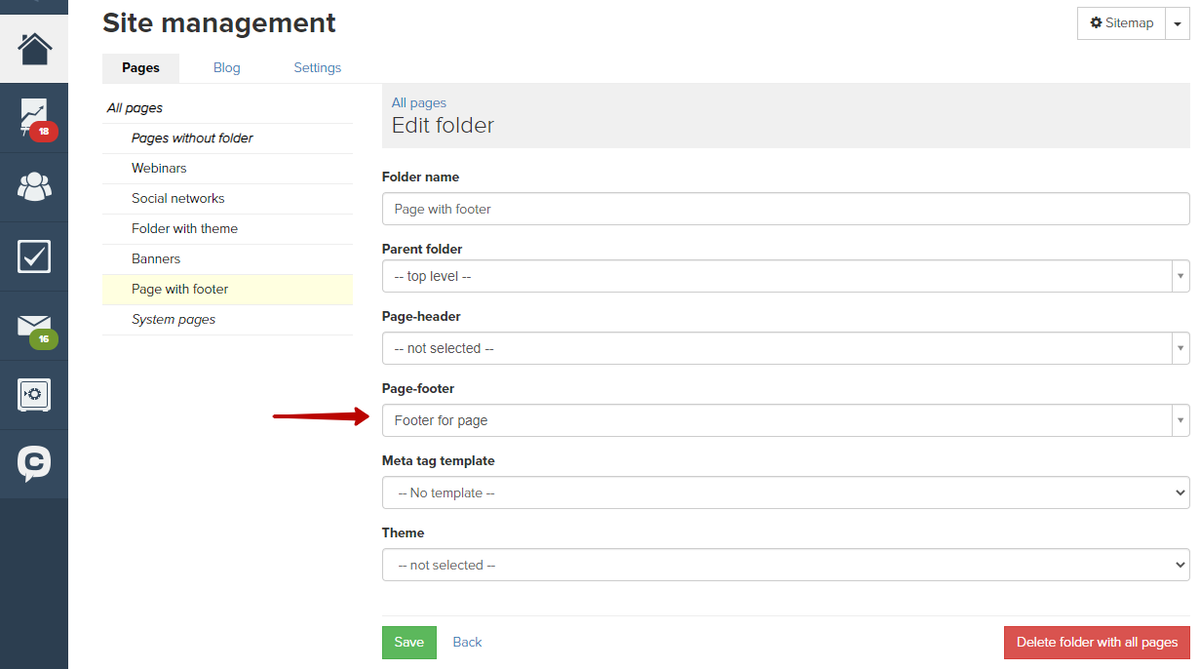 How it looks like on pages