Review slider is located in «Text» tab of blocks.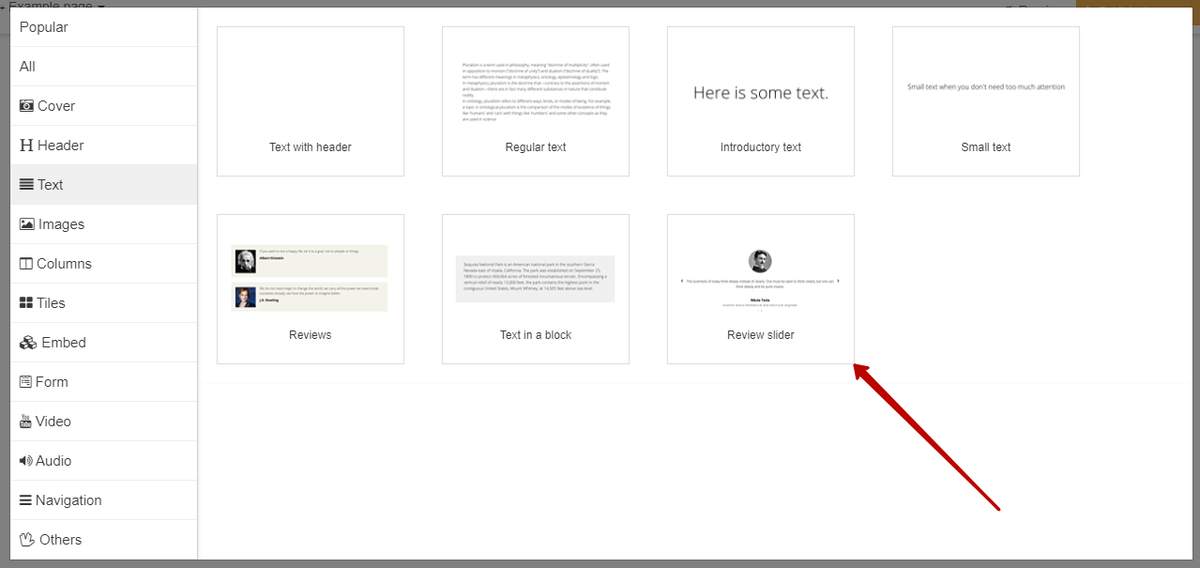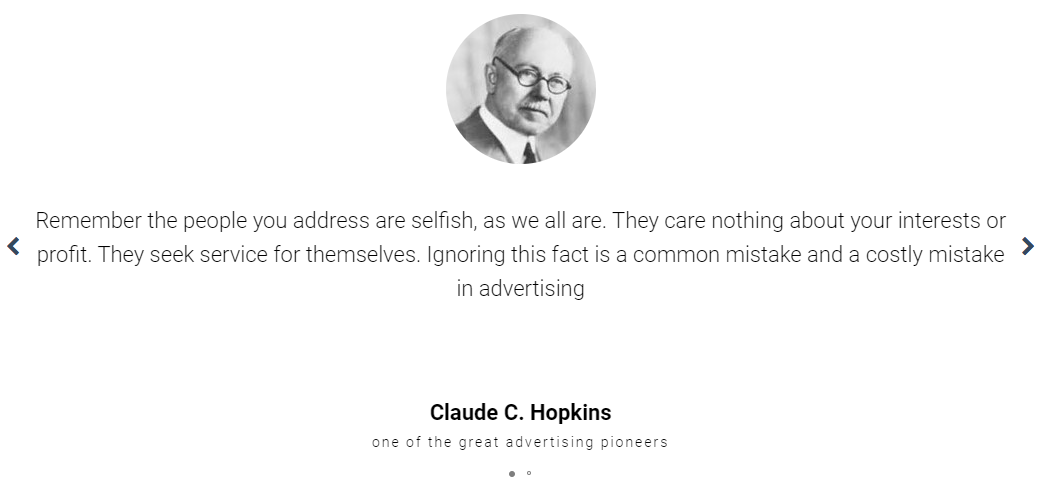 You can change text, signatures and photo by clicking on a review or by going to block settings.
Number of reviews can be specified by adding or deleting records.
It is possible to adjust a width and image aspect ratio by making it round or to leave the initial form.
You can set up auto recording. If to set up the value of 5000, then a slider is automatically scrolled every 5 seconds.