A block with a timer is located in "Other" tab: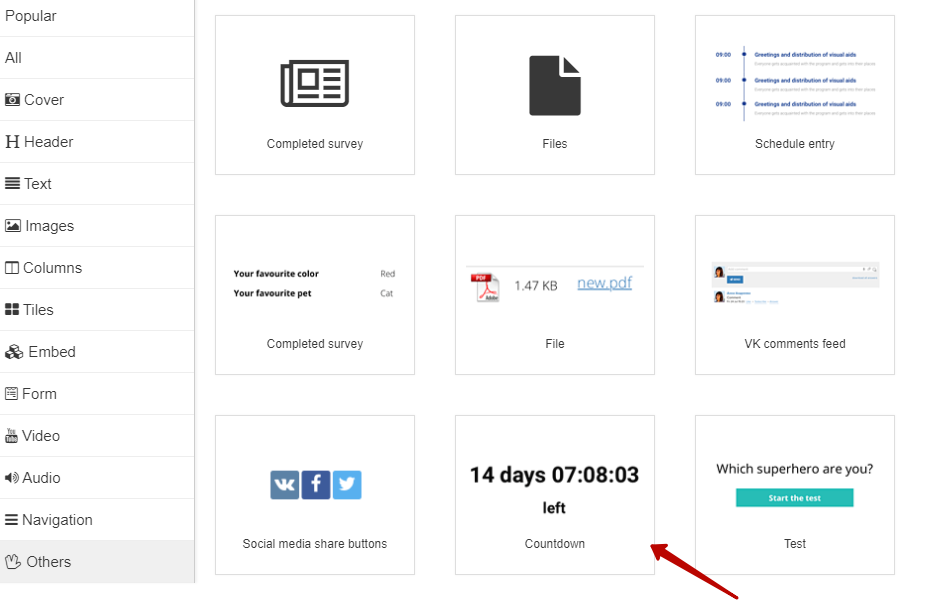 You can adjust the appearance of a block and its content: to specify a title text, to choose a type of timer (how to measure time and which even to choose as a beginning of time measurement), to indicate an action when time is over, to add blocks.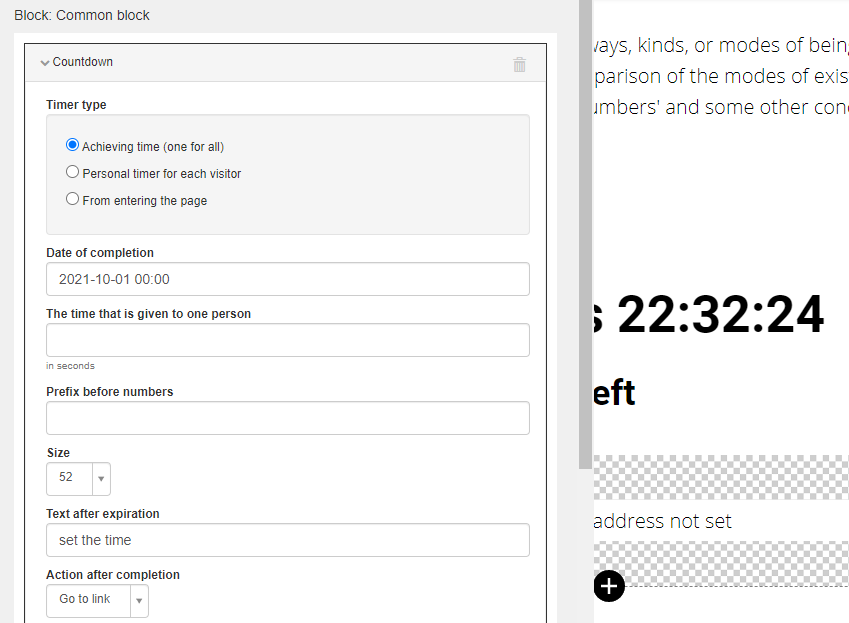 In block settings you can indicate a date when a timer finishes working, a title, a text that is depicted when time is over as well as an action that is carried out then.
You can create a general timer with the same period for all users (by indicating a total time for terminating) and a personal timer (by specifying a time for every user).
Types of timer:
1. Period expiring (general timer). You can specify a certain date and time in the future when a countdown ends working.
Please note: time is shown according to your timezone. If in doubt, ask our support.
2. Personal timer for every visitor. Indicated time is assign to a certain user, it is linked to an attendance. So if a user goes away from this page to another one and then gets back, he will see that timer hasn't stopped and hadn't returned to zero when a user was on other page.
Note! When creating a personal timer 'Date of expiry' field should be filled in. This date is not important, but it is necessary for a correct timer work. If you remain this field empty, you won't see a time countdown in a timer.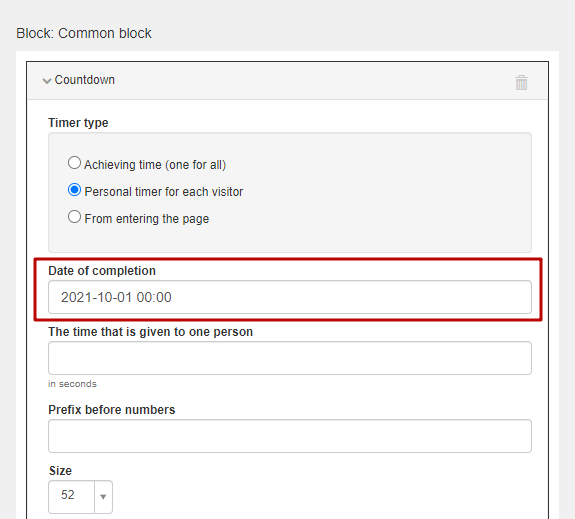 3. 'Coming to a page' timer. You need to specify time given to a user, countdown updates every time when a user refreshes a page.
'Period expiring (general timer) timer
Time left before New Year
"Period expiring (general timer)" timer
You refresh a page, but your 10 minutes are being wasting.
After page refreshing a countdown starts working again.