In order for the sale form to pop up on your landing page by timer, you must:
1. Add a form to the page.
2. Make a block with a form pop-up in the 'Style' settings and copy the code of this block.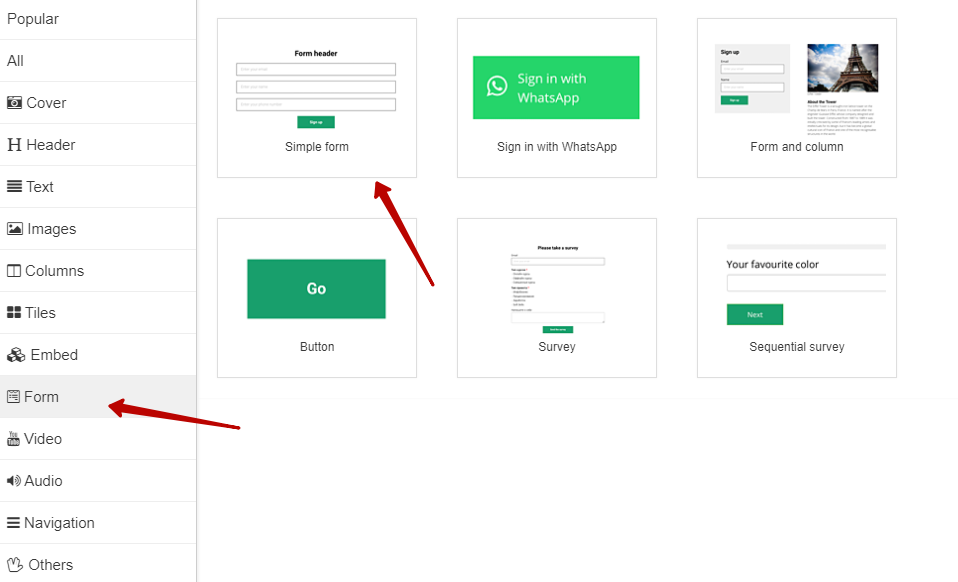 ---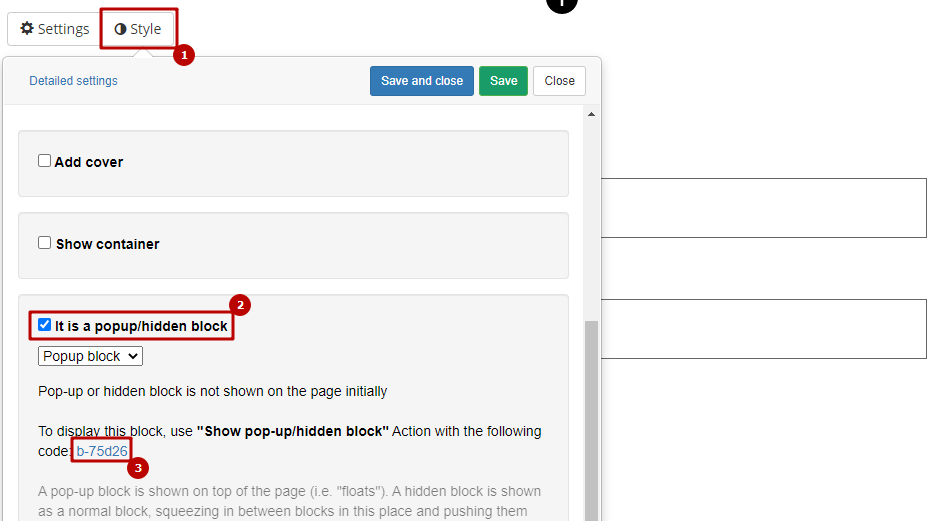 3. Add a "Countdown" block to the page.
4. In the block settings, set the timer operation time in the "Time given to one person" field.
5. Then specify "Action" on completion - "Show pop-up block". And insert the block code with the form.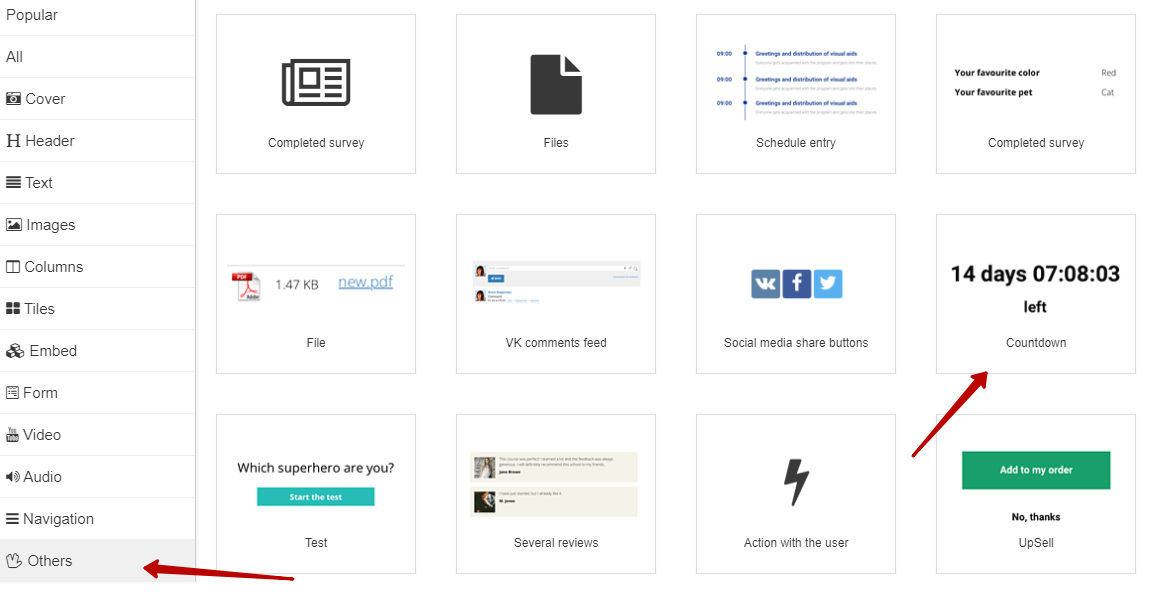 ---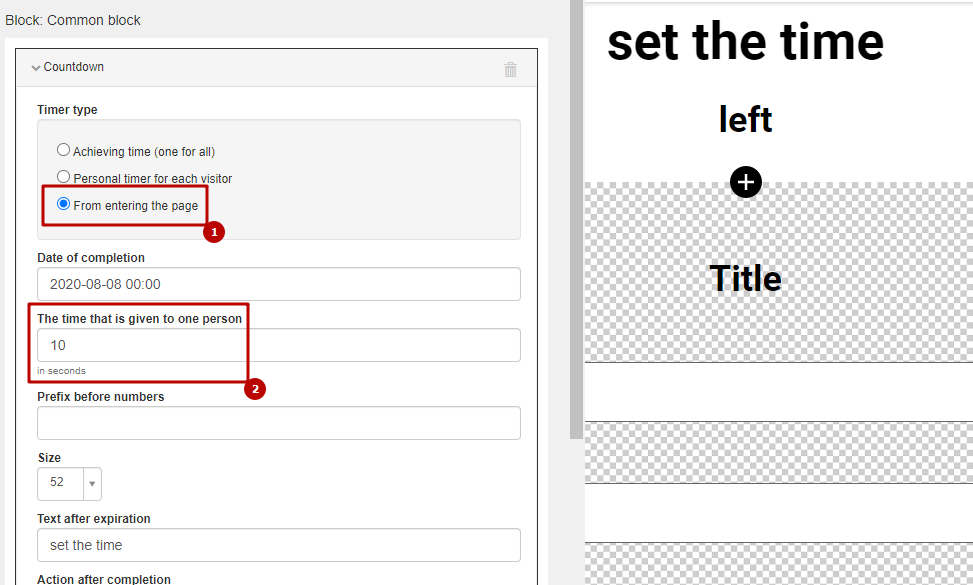 ---