In GetCourse page constructor it is possible to specify an action which a user will face upon coming to a page. 'Action with the user' will help you to do it.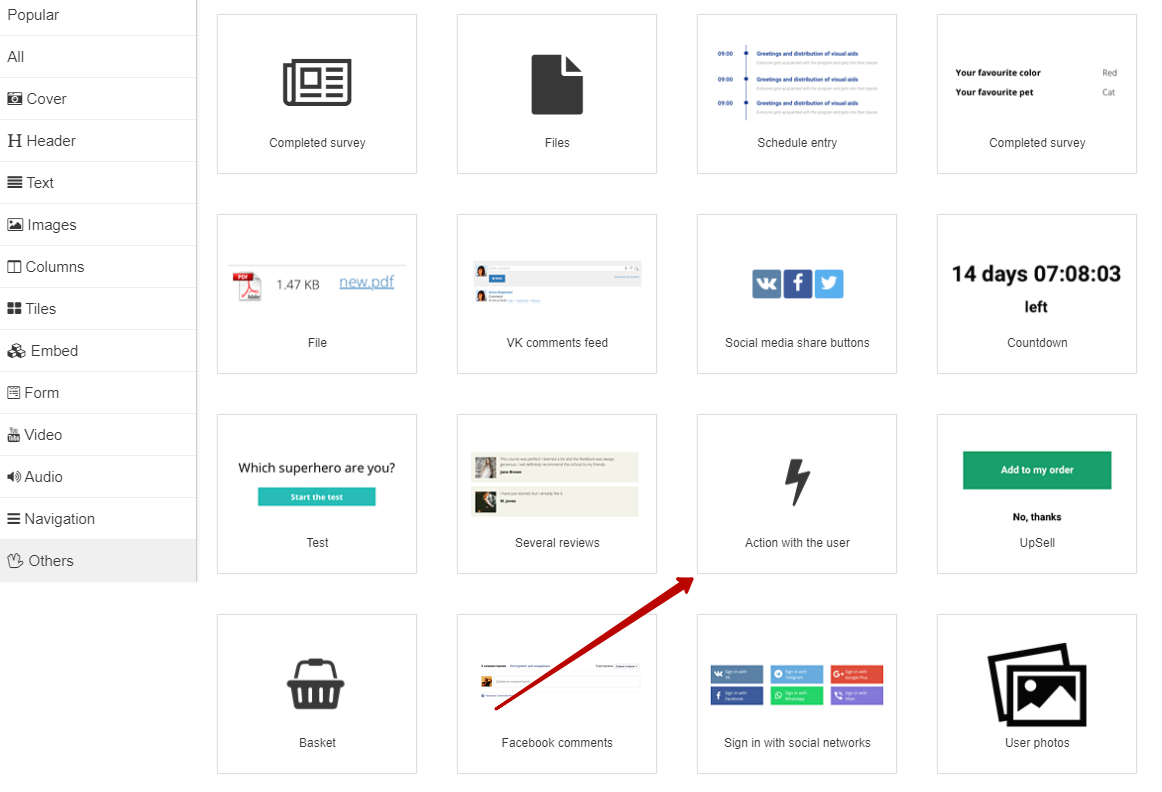 For instance, you can:
add a user to a group
delete him out of group
add him to a mailing category
delete him out of a mailing category
launch a process for a user

You can specify more actions via user card, by user selection or via a process. Read more about that in the next article.