When your mailing is sent, you can view its statistics. It could help you to understand how many letters were delivered successfully, how many errors have occurred, how many users have unsubscribed, etc.
To decrease a chance of letters fall into spam folder we recommend you to view statistics on your mailings. Open a certain mailing to check its statistics.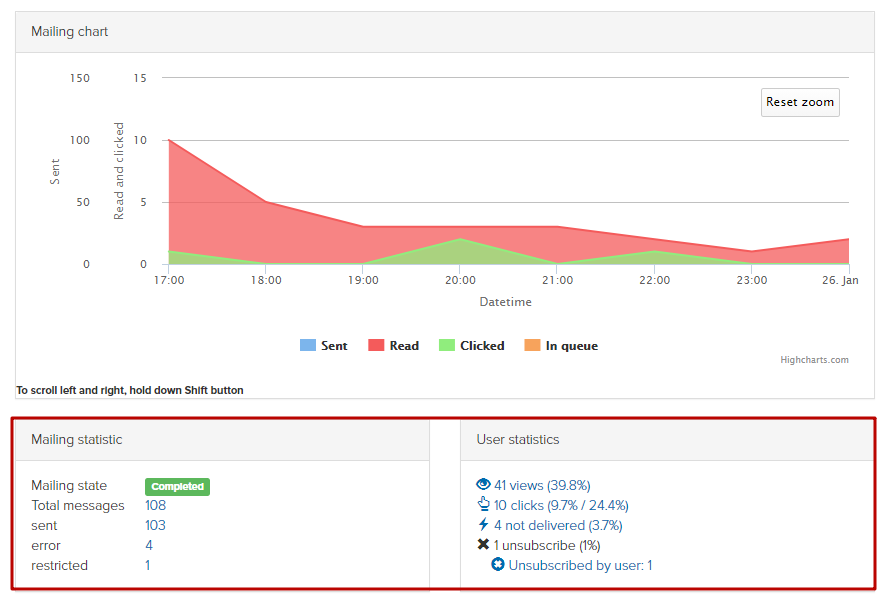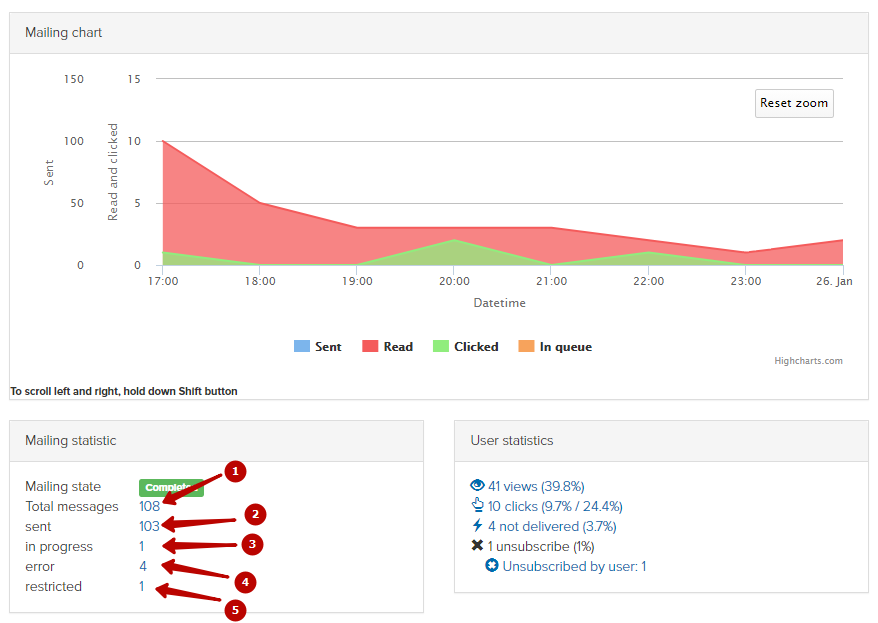 These items are clickable - you can go to each one and see the full list of mailing messages with this status.