By default, the system has a general support department. You can configure your additional departments to redirect user requests depending on the topic of the ticket.
How to create a new department?
Go to the "Messages", "Settings", "Departments" section, click on the "Create department" button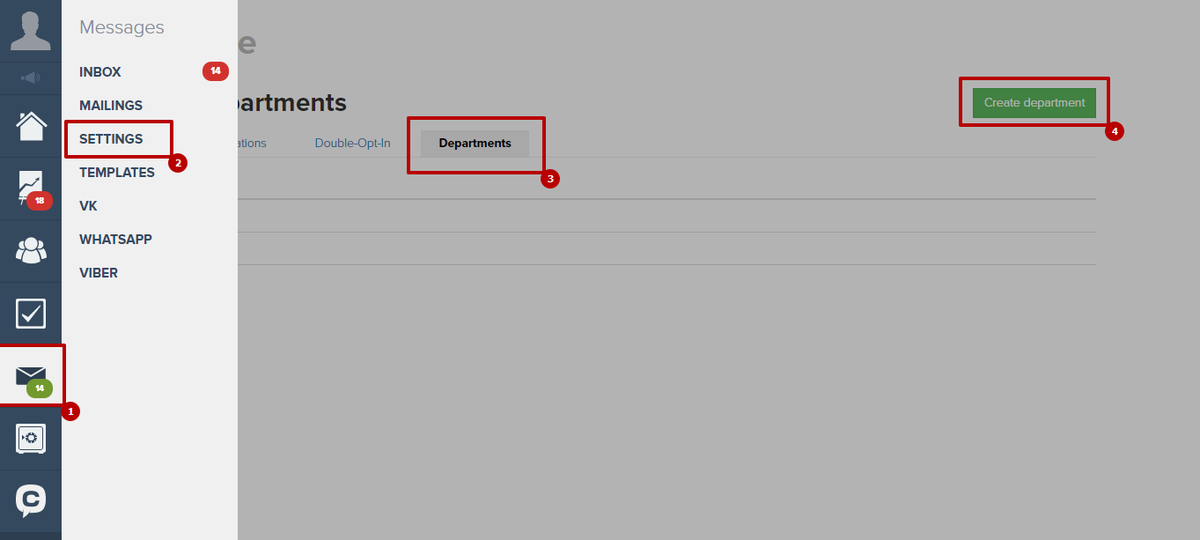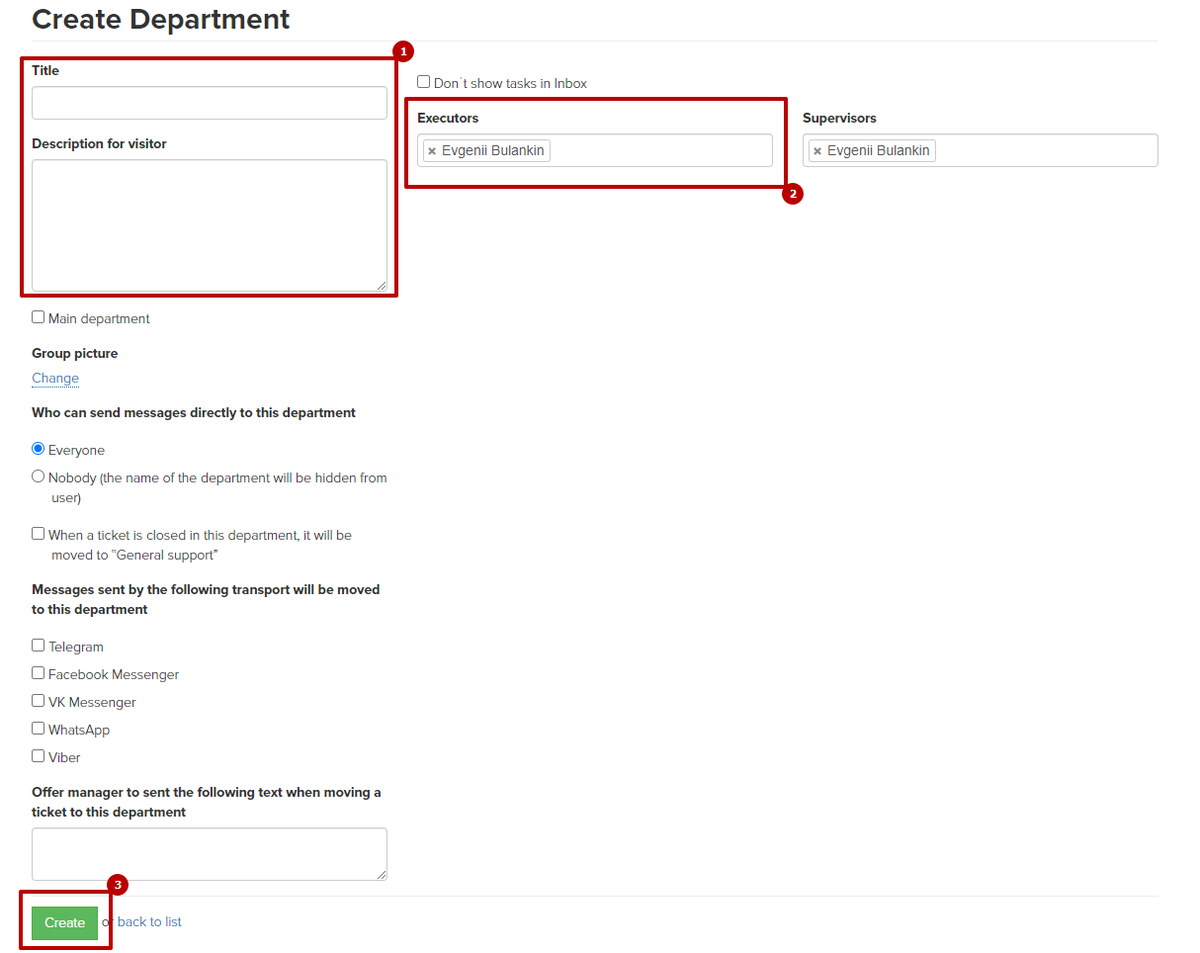 Please note that in the department settings it is possible to enable automatic redirection of incoming messages from messengers to the created department.
For example, if the checkbox "Redirect incoming messages from Telegram to this department" is checked, the request branch will move to this department when a message is sent by the use of Telegram transport method.
This feature will allow you to quickly reply to messages received via messengers (Telegram, Facebook Messenger).