If your account uses several departments for user tickets processing, you can split employee access to each department. To open access for an employee to the support department, indicate it as an operator - this will allow you to respond to users tickets in this department.
To assign, go to the section "Messages" - "Settings". On the "Departments" tab, select the department you need or create a new one.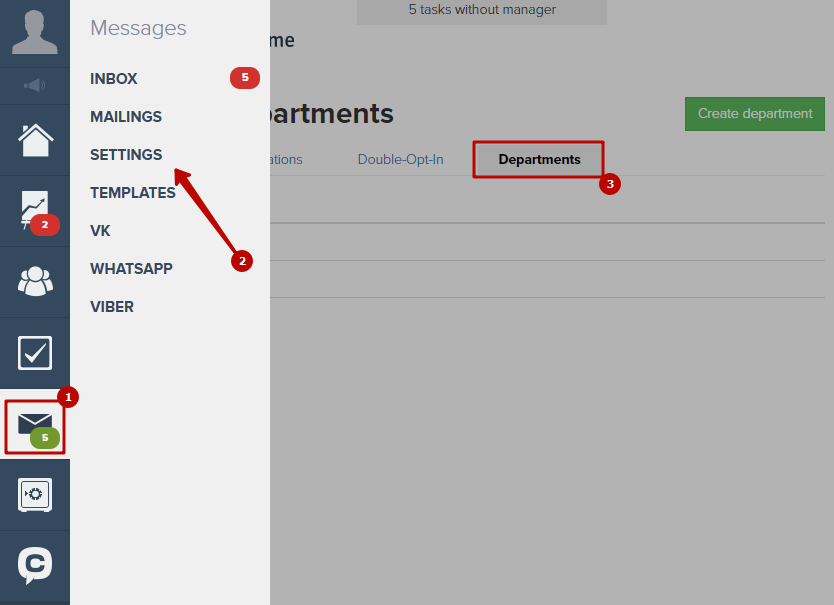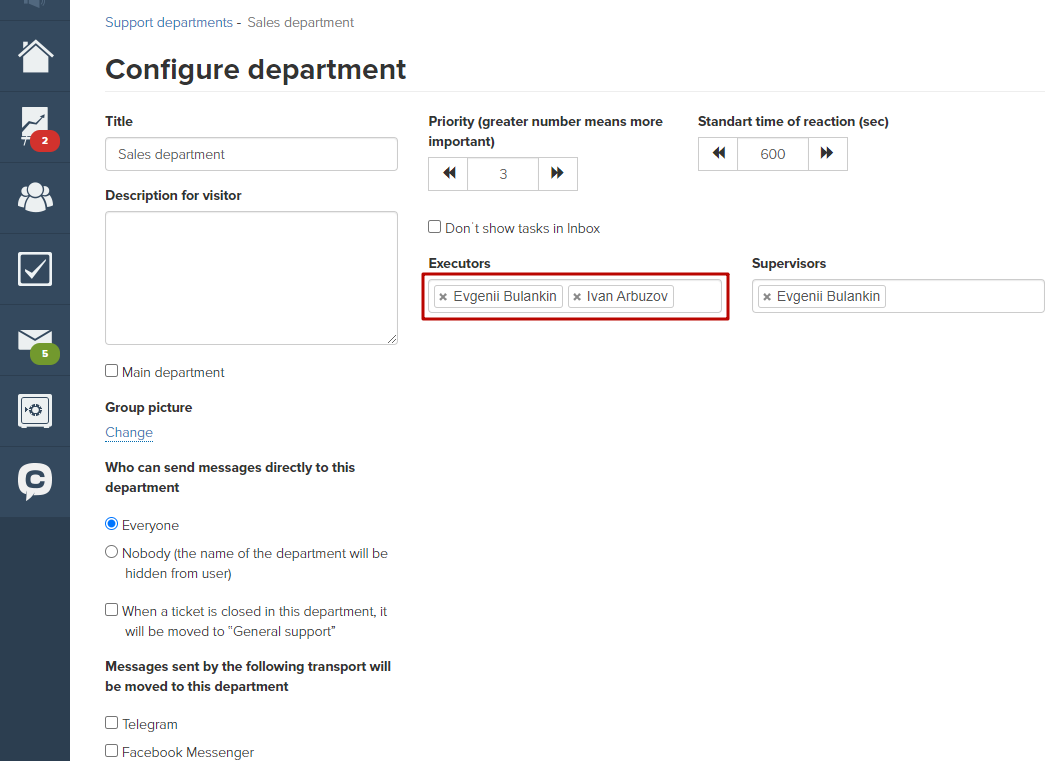 A user assigned as an executive in a department will be able to see messages of his department in the "Inbox" section.
To do this, in the "Inbox" section, this user should click on 'All' .
At the same time the administrator will not be limited in the possibilities of working with requests in this department.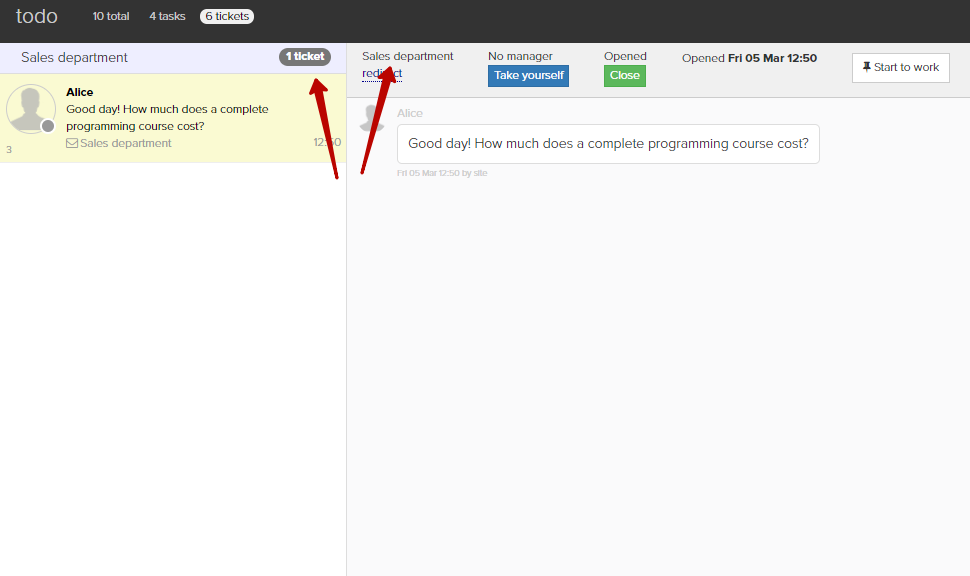 If an employee is not assigned as an operator in a department, he/she will not see the department messages, but will see the total number of tickets in all departments of the account.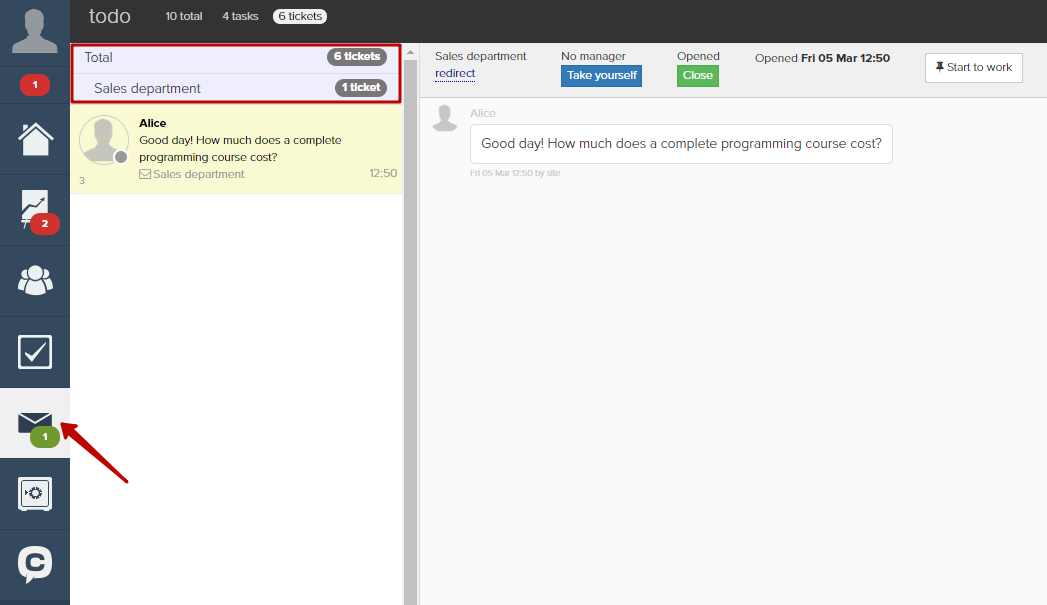 Note: if a user with the type "Employee" is assigned as the operator of the department, you must make sure that he has rights to work with incoming messages. In order for the employee to be able to take the ticket and start working on it, it is necessary to appoint the employee as a manager.
When assigning a user of the "Administrator" type as an operator, additional settings are not required.