You cannot make a refund from GetCourse (except for payment with a linked card, more on that below).
You can make a refund from the payment system where the payment was made, and in GetCourse, change the payment status to 'Returned', and the order status to 'Canceled', 'False' or 'Pending'. Don't forget to click 'Save'.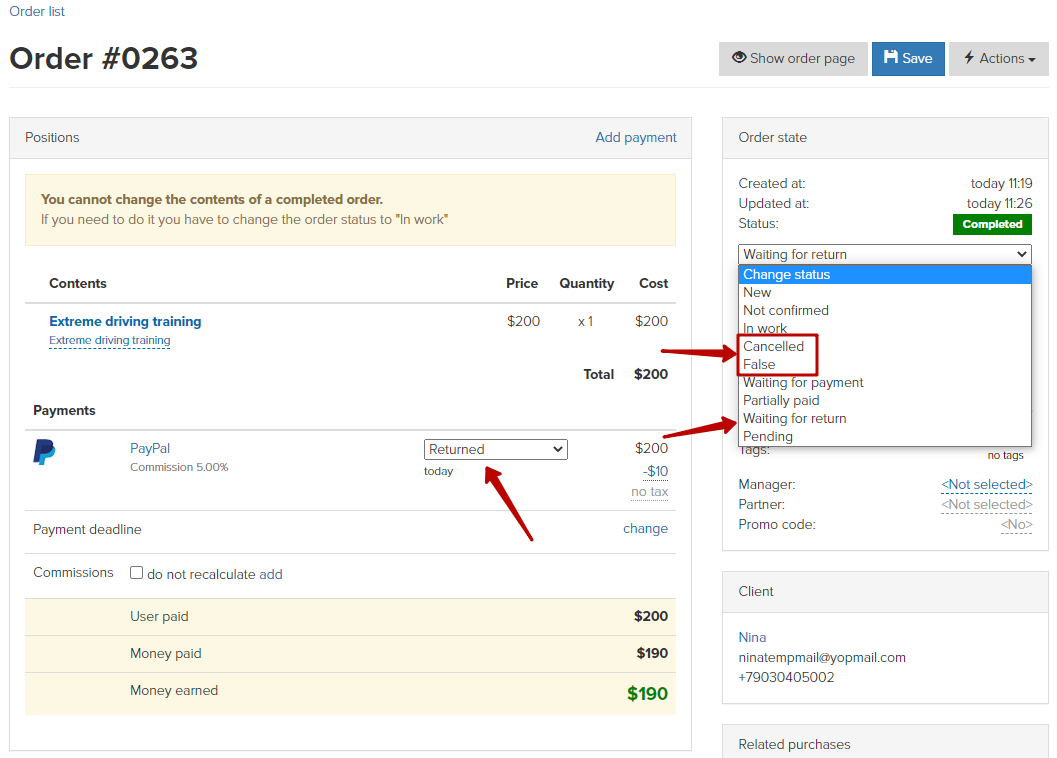 Please note that via GetCourse, a refund can be made only once for each payment received on the order.
If the payment for the order came in as a single payment and you need to split the refund into two parts, then the second part can be refunded from the Yandex.Checkout personal account interface.
If the order was paid in several payments (all of them - via Yandex.Checkout), then a refund can be made for each payment accordingly.