You can export users' data in your GetCourse account.
Export file has .CSV format.
You can export either full list of users or specific segments.
To export users you need to open "Users" section, to choose existent segment or to generate a new one and then export data with the help of "Actions" menu.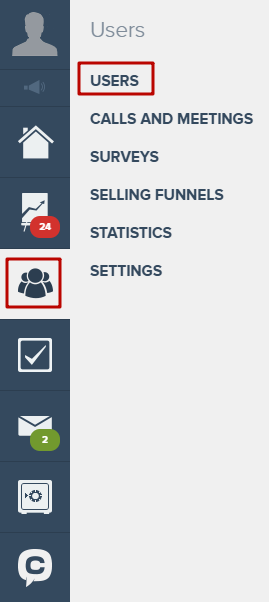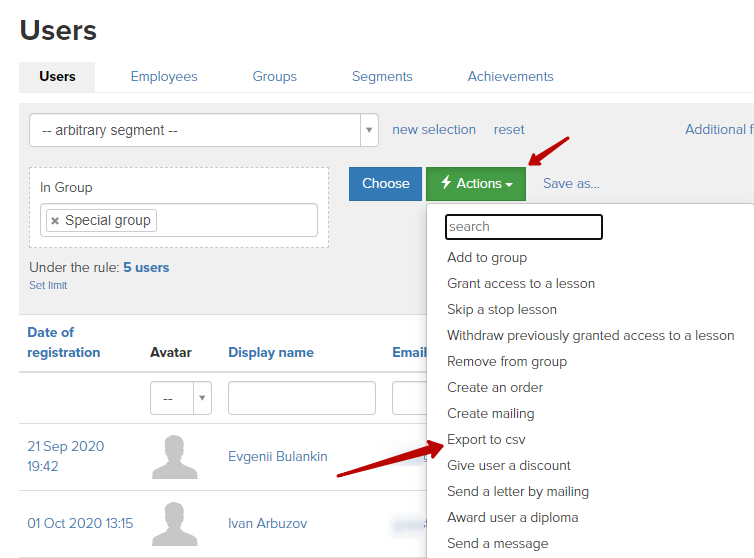 A new page with conditions of selected segment will open. There you will see "Run" button - click on it.
Also, you will see export files and export history on this page.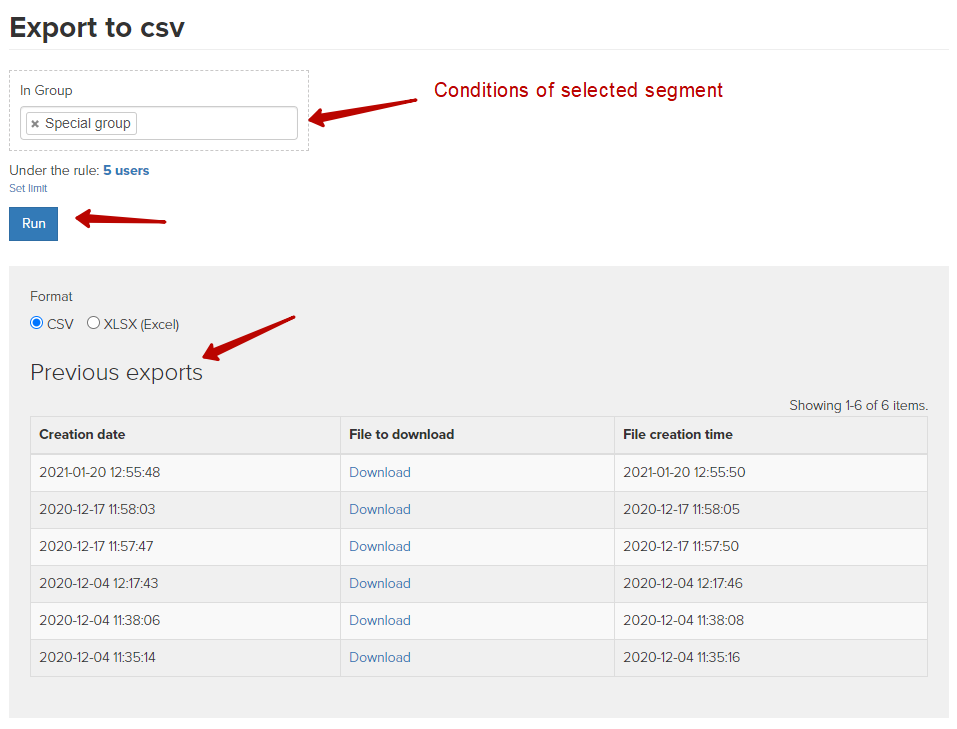 The click on "Download" link and save the file.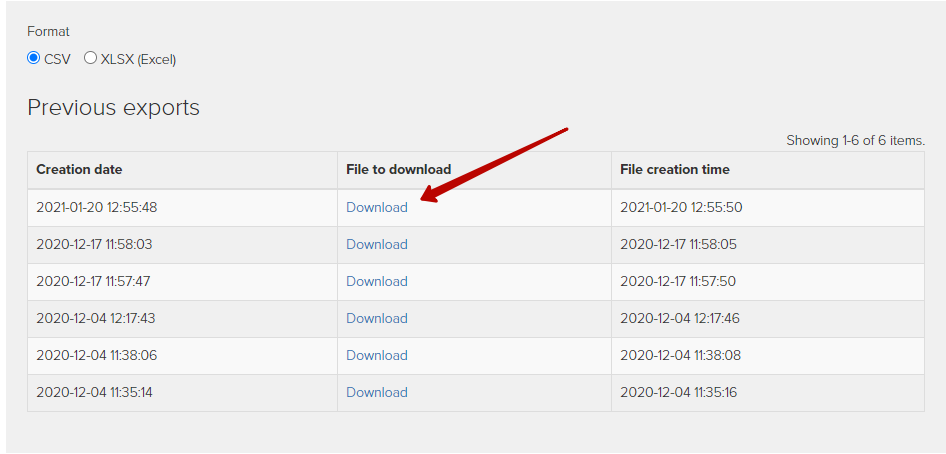 The export file has .CSV format and Windows-1251 (ANSI) encoding.
You can work with it using OpenOffice, Google Docs and other software dedicated to work with table documents.
When editing or import of this file back to the system you need to change encoding to UTF-8.
You can find more information about that in "How to Work with .CSV Files" article.
The following fields and relevant values are exported:

ID
Email
Where from
Created
Last activity
Name
Surname
Phone number
Date of birth
Age
Country
City
From a partner
utm_source
Where a user came from
utm_medium
utm_campaign
utm_term
utm_content
utm_group
Partner' ID
Partner's email
Partner's full name
Personal manager's full name
All additional fields of a user.
VKontakte ID