Notes are designed to capture additional information or discuss the ticket so that the client does not see it.

In notes you can, for example, indicate the reason why the request is transferred to another support department. Or describe in more detail the client's problem, all clarified circumstances, add a brief retelling of the telephone conversation, if it happened and helps to understand the situation.
Notes are created directly in the user's ticket.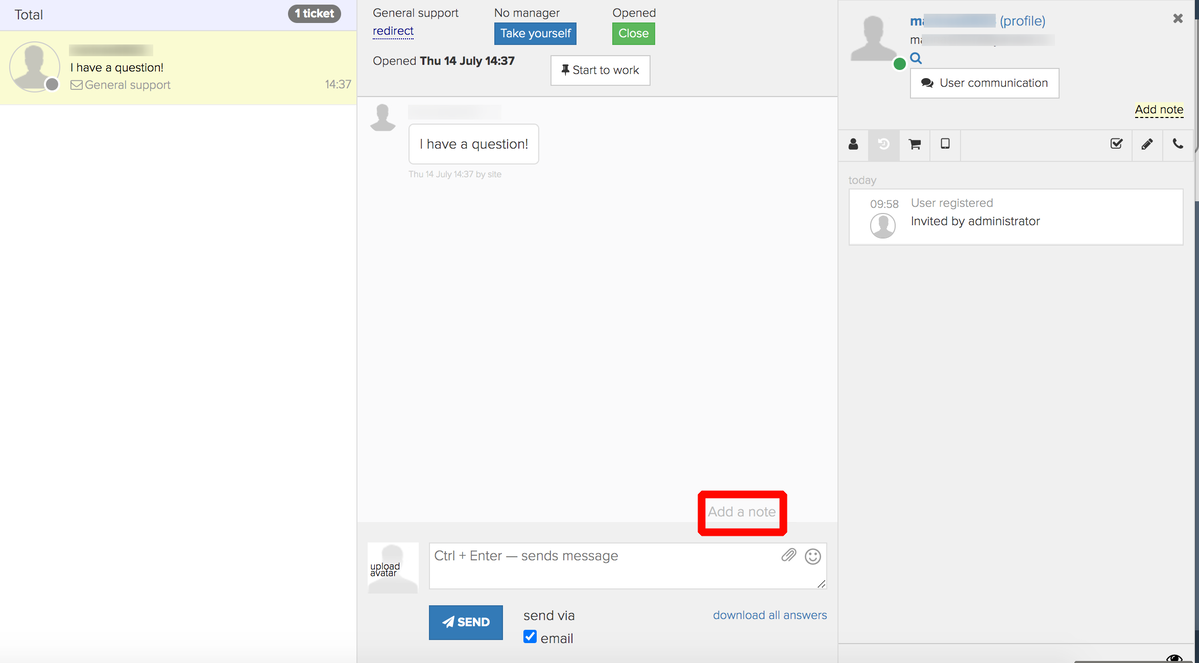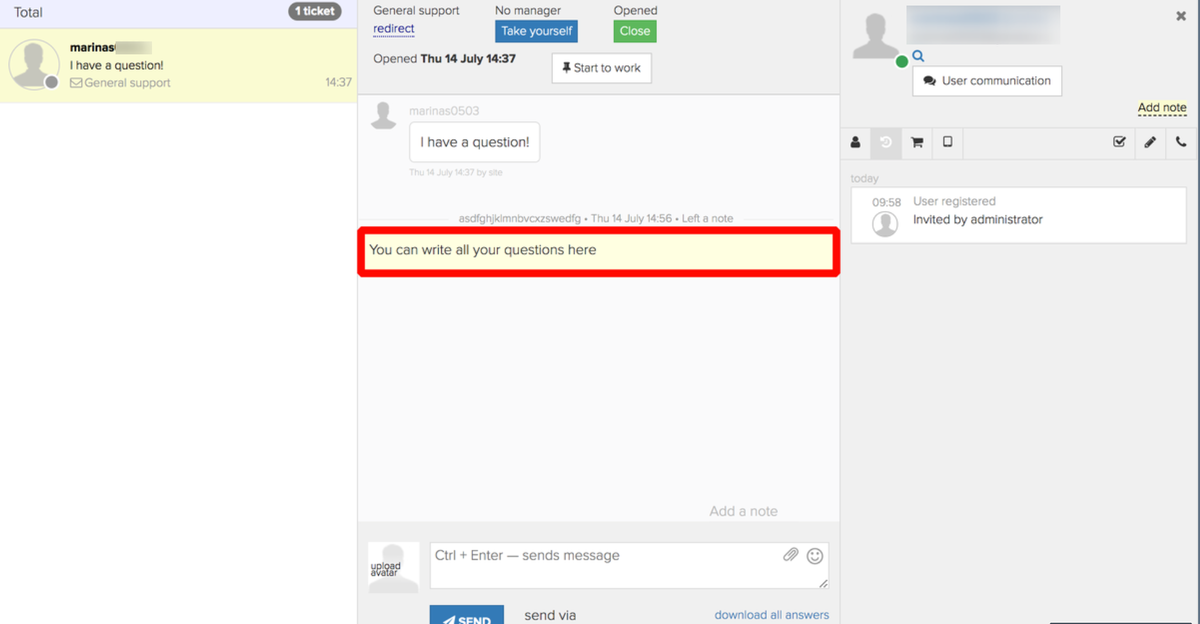 You can also add links to notes that will be clickable after saving.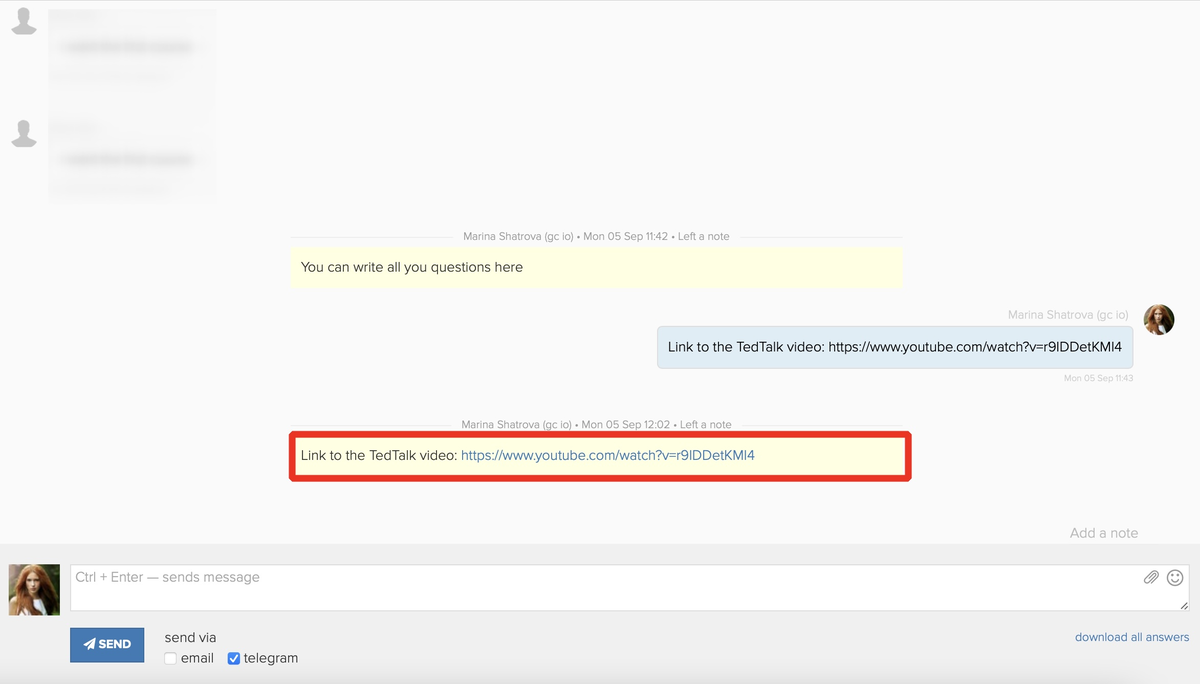 Note text can be edited if necessary. To edit, double-click on the note. Next, save the changes ("Save"). If you mistakenly opened the field for editing notes, click "Cancel".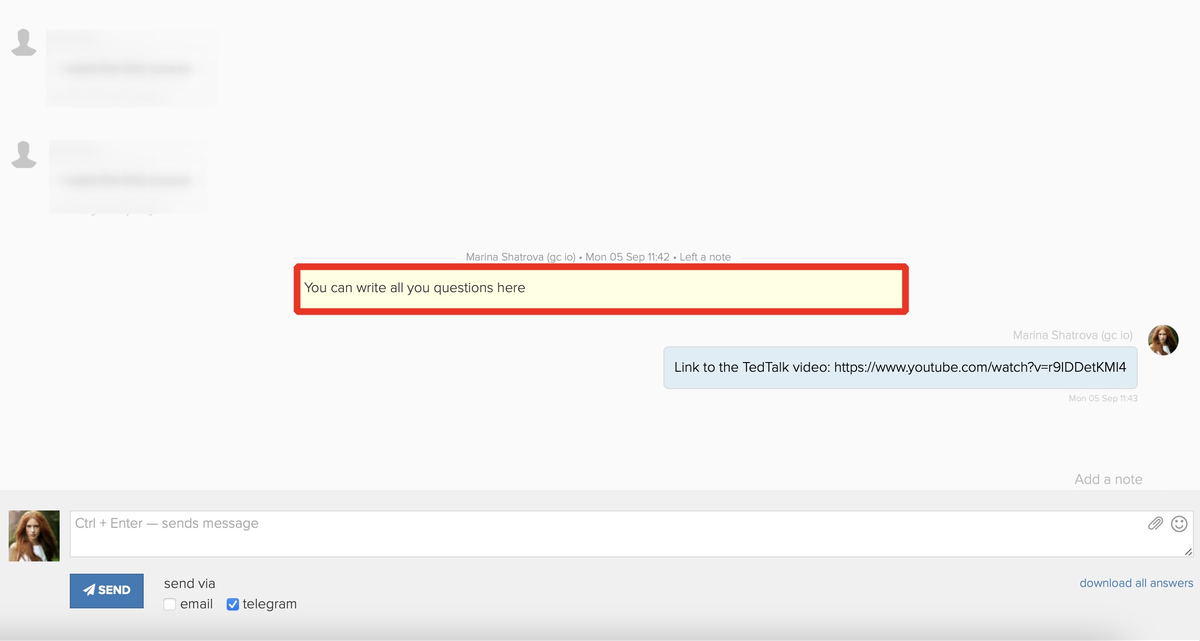 When writing a note, try to briefly describe the situation, attach links to orders/purchases/other objects if necessary.
The note should be written so that when working with this appeal, another employee does not have to waste time repeatedly to clarify the circumstances.
Please note: a note is needed to work with a specific user request. If you want to add a comment related to the user as a whole (for example, the user speaks only Czech, call strictly after 12 Moscow city timezone, etc.), then use the notes in the user's card.