You can provide users with individual training lessons for a test drive — by opening selective access to some lessons.
These lessons can be offered as a mini version of your training.
Please note: if you sell lessons for a test drive, then such students will be trained without stop-lessons.
To use the functionality, the following settings are required:
Mark the required lessons as test drive lessons. This can be done in the lesson settings.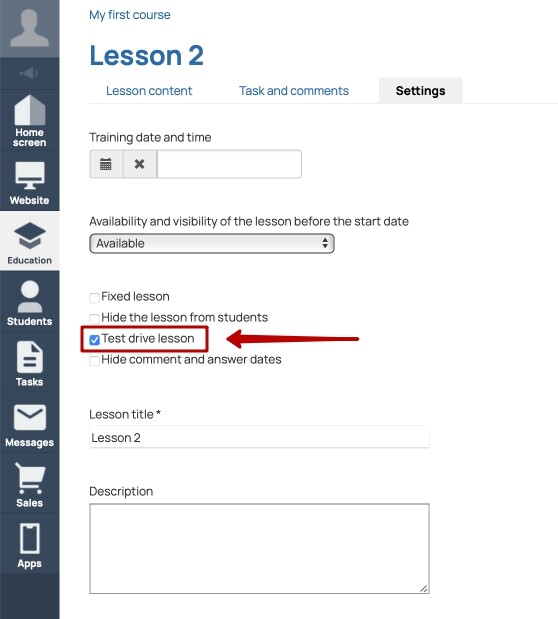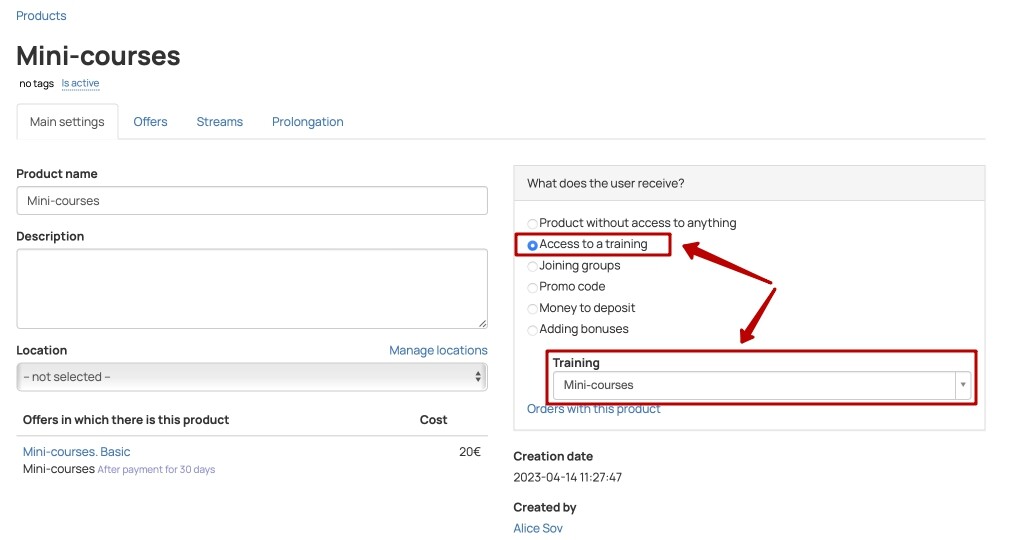 And in the training settings in the offer, it should be specified that access is given to a test-drive lessons only: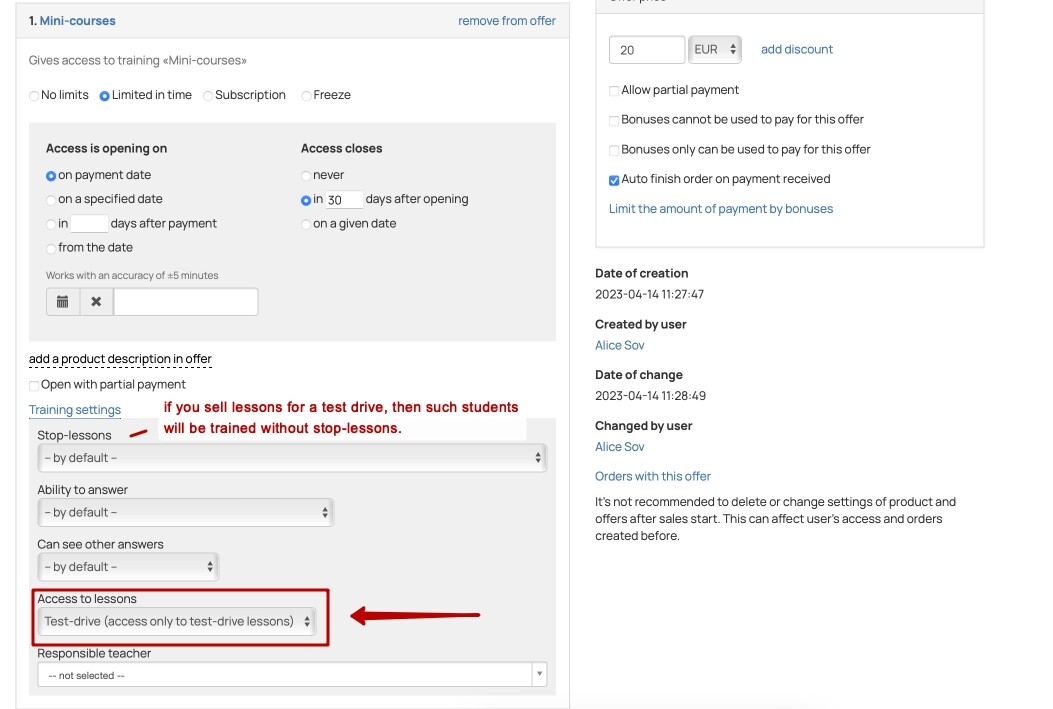 Pay attention to the features of the test drive lessons when using the schedule in the training. It will depend on the type of schedule: individual or general one.
In the first case, the type of schedule «Each student has his own» is used: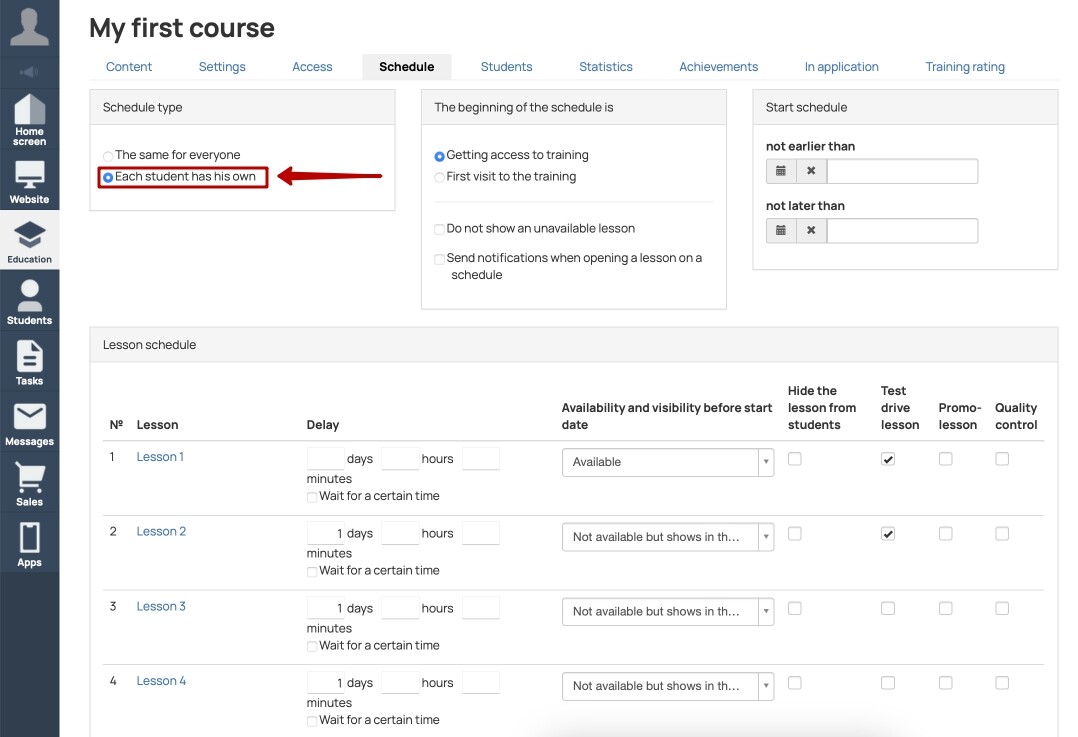 With these settings, the user who bought the offer with lessons for a test drive will have access to these lessons regardless of the schedule.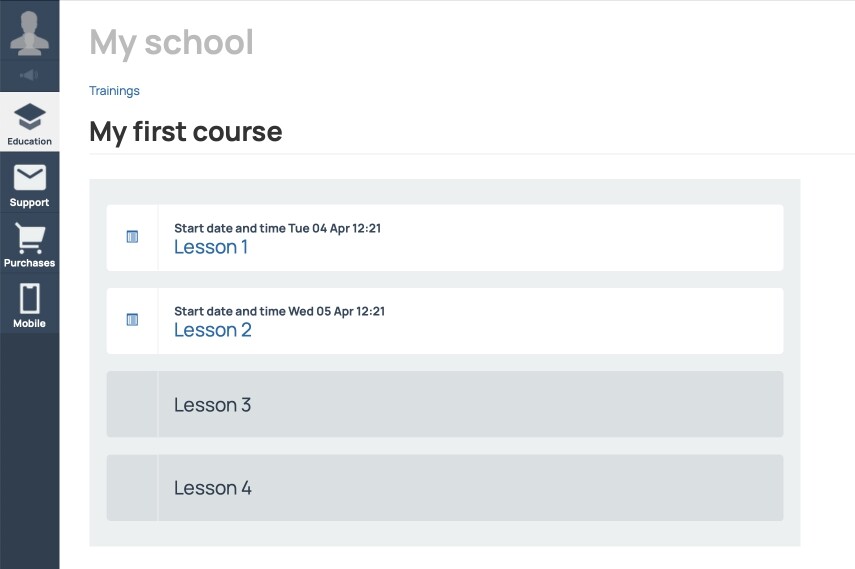 In the second case, the schedule view «The same for everyone» is used, and the lessons settings indicate that they are not available before the start date: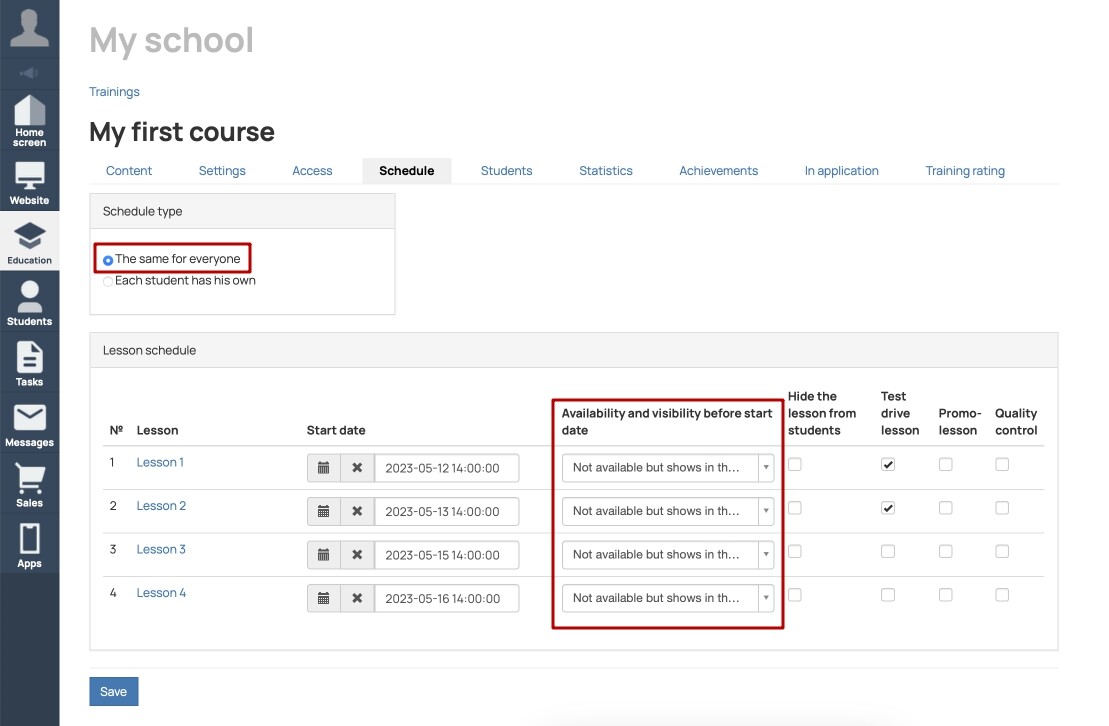 With these schedule settings, for a user who has purchased an offer with lessons for test drive only, lessons will not be available outside of the schedule.