To check training settings or to solve user's issue you can check how a certain student sees your account and your lessons.
In order to do it go to user's profile, press 'Authorization' - 'Sign in under a user':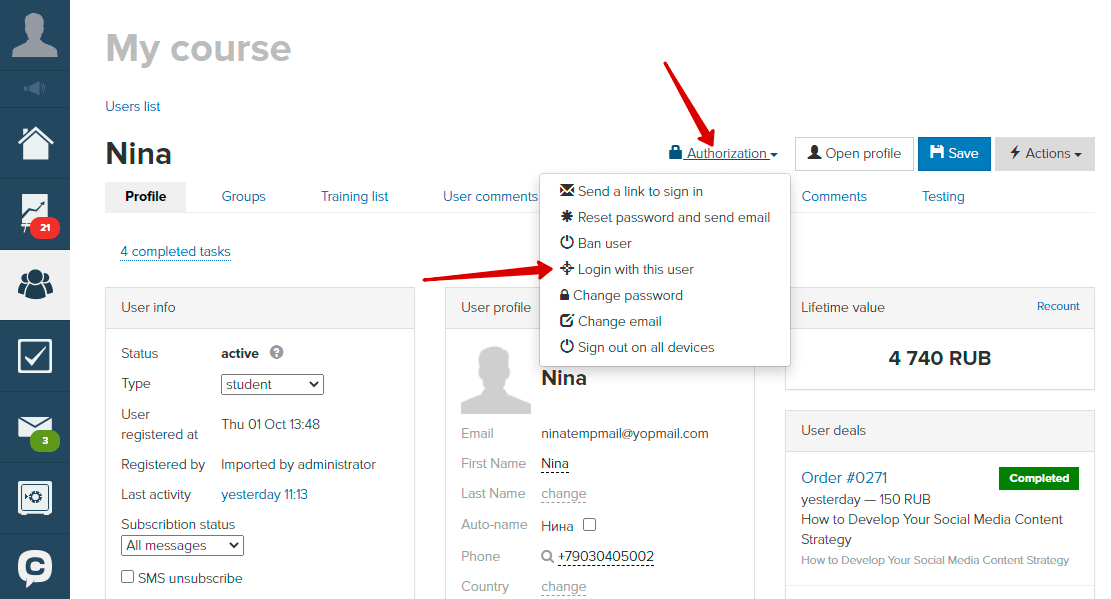 After that you will see the system like a certain user sees it. All settings related to access to trainings, blocks visibility and other features will work like they do from this user's point of view.
Please note: when you sign in under other user, you will see double user picture (yours and your student's one) in upper left corner.
To log out and get back to your profile click on 'Profile' - 'Leave (user's name)'
Please note: when trying to sign in under administrator with yopmail.* or maildrop.* email address, you will receive "Insecure email" message. You won't be able to authorize under this user.