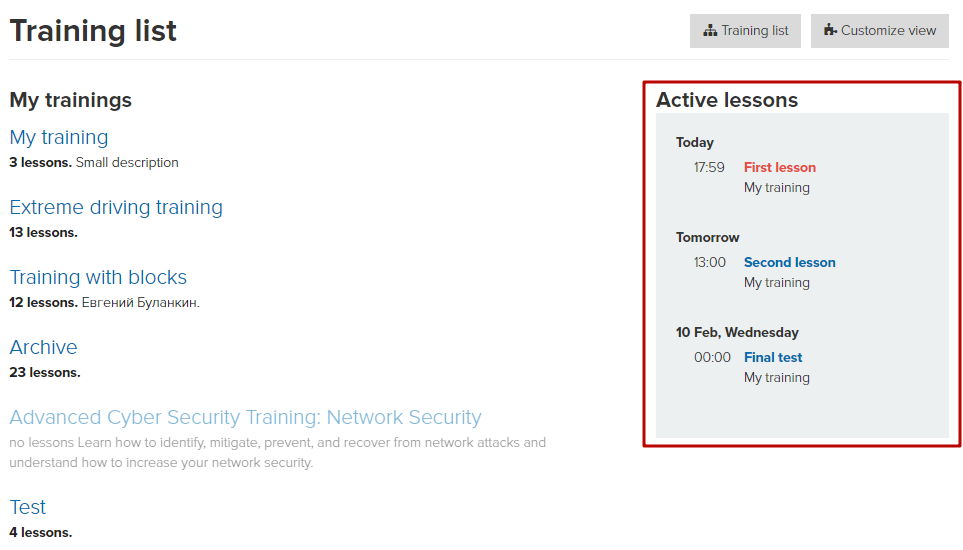 You can also see the schedule in the "Training" - "Schedule" section: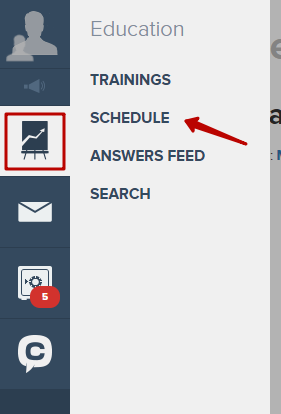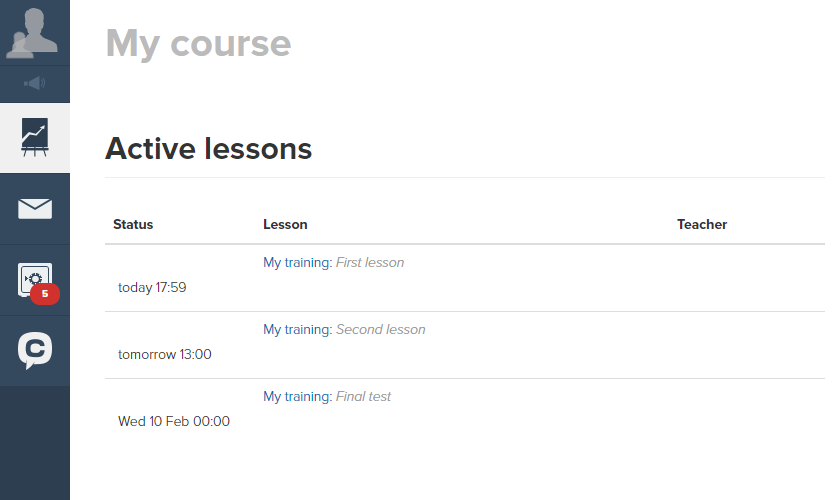 Also, the lesson schedule can be placed on the website page using the "Schedule entry" block. You can manually add the date and time of the beginning of the lesson, its name and a short description to the block.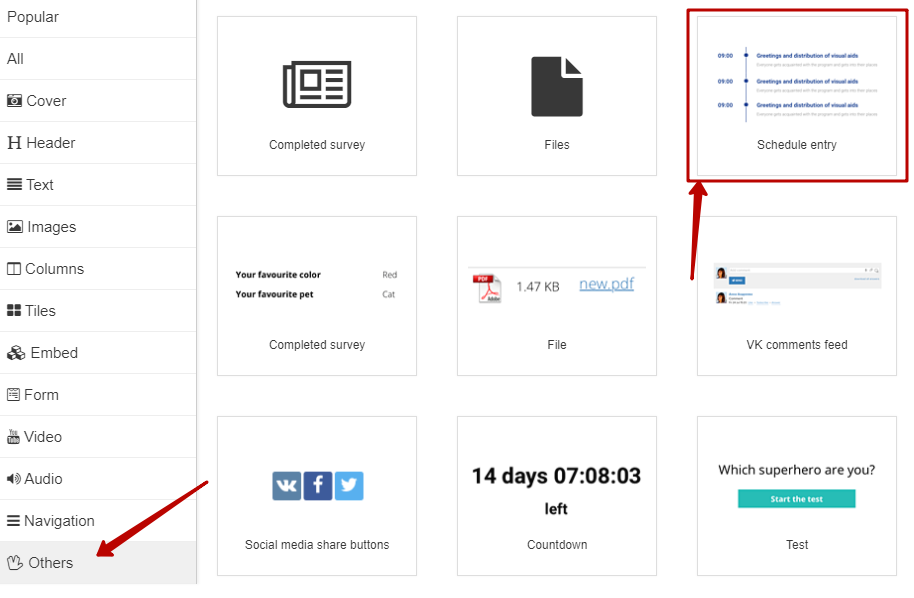 In this block you can select a training, the list of lessons of which will be displayed on the page. The list will be updated automatically when changes are made to the training.
You can also hide this block for those for whom the training is not available.