The GetCourse platform provides you with a very powerful toolkit to create and manage your website. You can create a structure for folders and pages, make a site-wide
header
and
footer
.
On website pages, you can use template elements (add your own or select existing ones).
It is possible to place on the pages both static elements (images, text blocks, etc.), and dynamic forms with very rich functionality:
collecting of contact information
user registration
subscription to mailings
integration with payment systems for accepting payments
You can set up different display and functionality for authorized and unauthorized visitors individually.
Of course, your trainings, webinars, video lessons and your other content can be placed on the website pages.
The platform allows you to create and configure the entire process for the implementation and promotion of information products, starting from content creation, attracting customers, maintaining close communication with them, issuing receipts and accepting payments for them.
For more details on various tools for working with the website, see articles in this section.
To get started, go to the "Pages" section: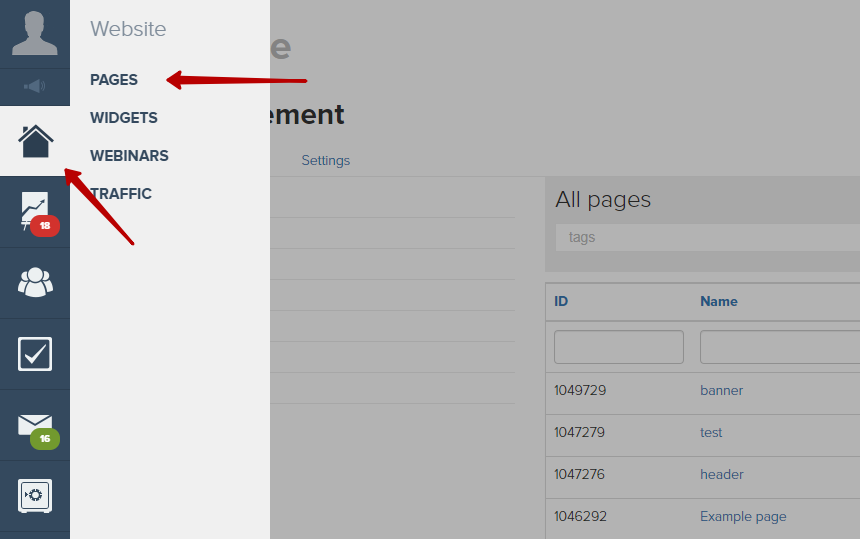 In this section, you can: