An employee appointed as a manager has the following rights by default:
1. Access to 'Orders' section:

2. Access to partner's profile ('Commissions' and 'Payoffs' sections):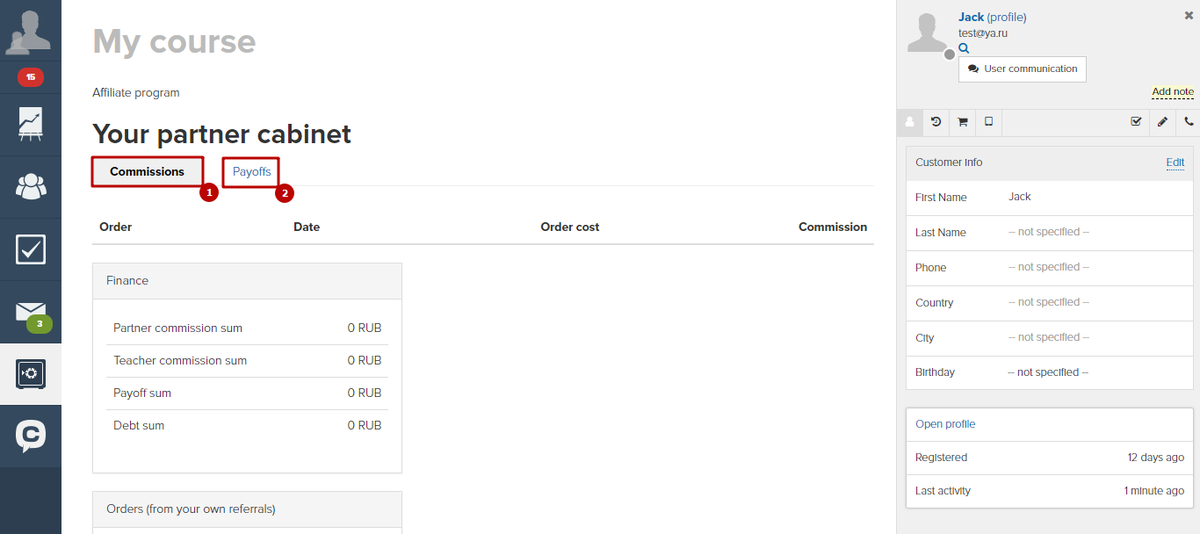 3. He can search for users by name, email, phone number or city in 'Users' section: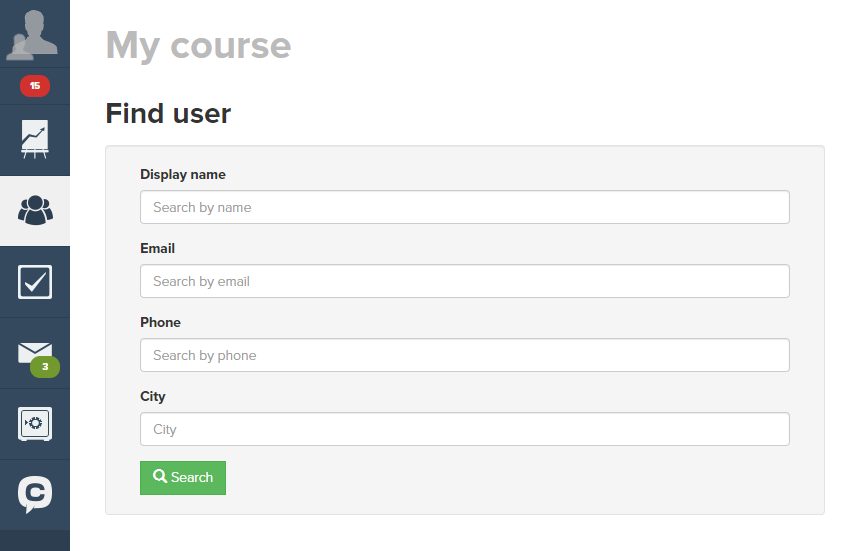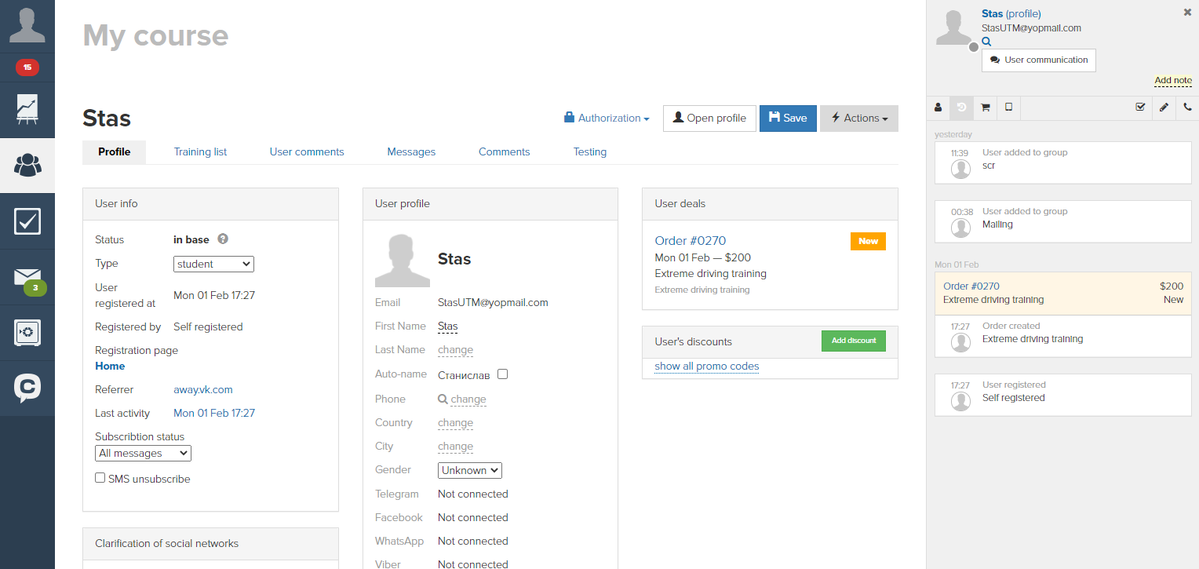 5. He can perform tasks (auto tasks - for a process, manual ones - without a process, tasks that were assigned to a certain user or a certain order).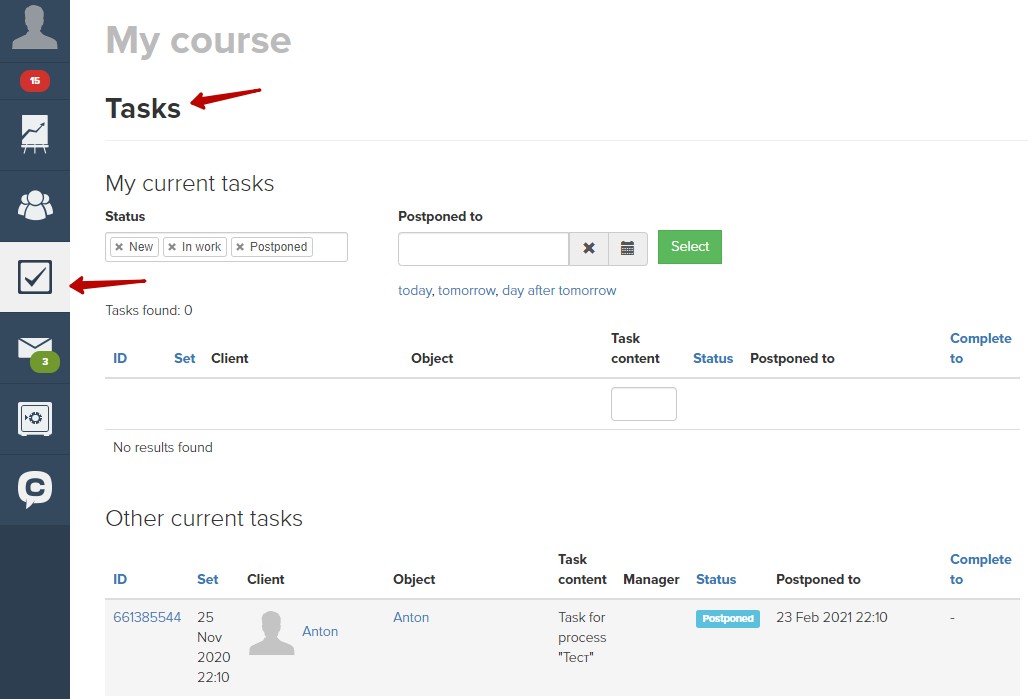 6. You can create a signature for a manager that will be automatically added to every letter to a customer. To do it go to "Sales" section, "Referral program", then choose a manager and fill in fields.