In GetCourse you can set up auto issuing of a certificate after he passed a training. You need to customize appearance of the certificate and indicated criteria of training completion.
Then indicate actions you consider as successful training completion (for instance, performing of all tasks) and choose a certificate's template.
You can choose several certain lessons by marking it one by one and holding «Ctrl» on a keyboard.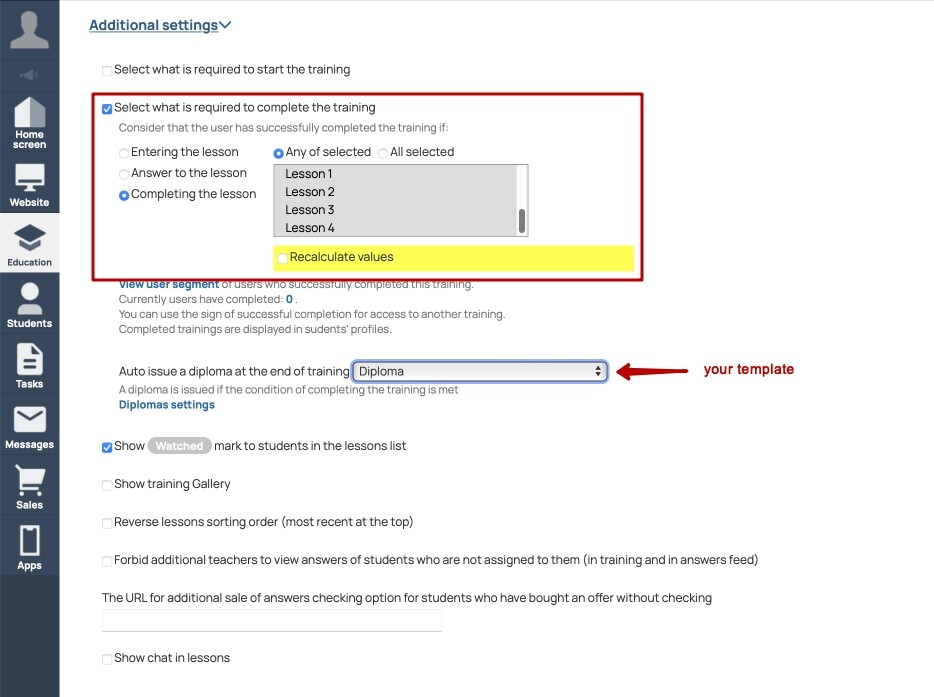 After certificate issue users will receive notifications on their email:

You can view a list of all issued certificates for a certain training in «Trainings» section — «Diplomas» by choosing a needed one and going to «Diploma's awarded» tab. Issued certificates can be sorted by clicking on a title of a needed column.