Processes is one of most important and interesting tools of GetCourse platform, it is an instrument for visual developing. There are some tasks which you won't be able to perform with the help of default set of system settings, then you can use processes. You can set up performing of certain actions as a result of particular conditions. It is flexible and powerful tool that allows you to carry out your tasks.
Processes are located in «Tasks» section: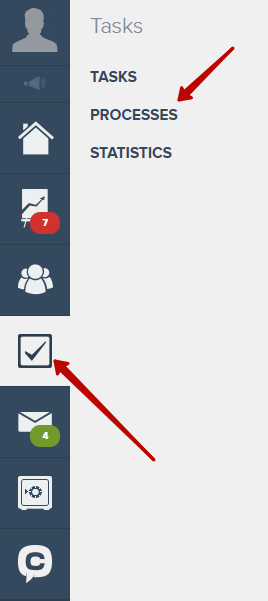 On processes page there are tabs that allow looking through a full list of all processes, only active ones, processes that have been launched or completed ones.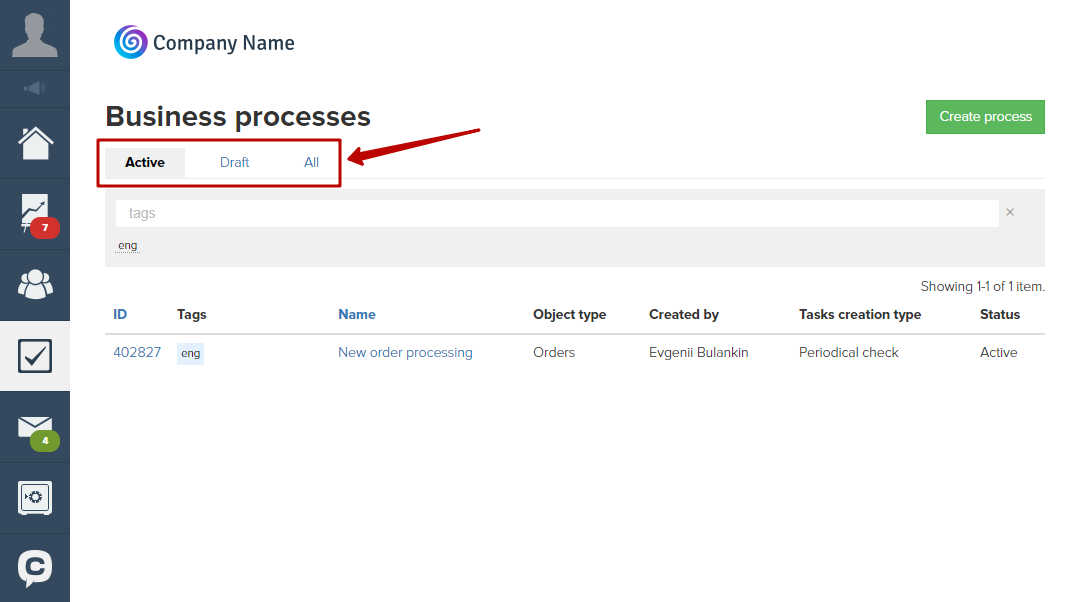 You can use tags for navigation and sorting. You can assign tags for every process and search for the by tags as well. You can see a list of all used in this section tags below the search field.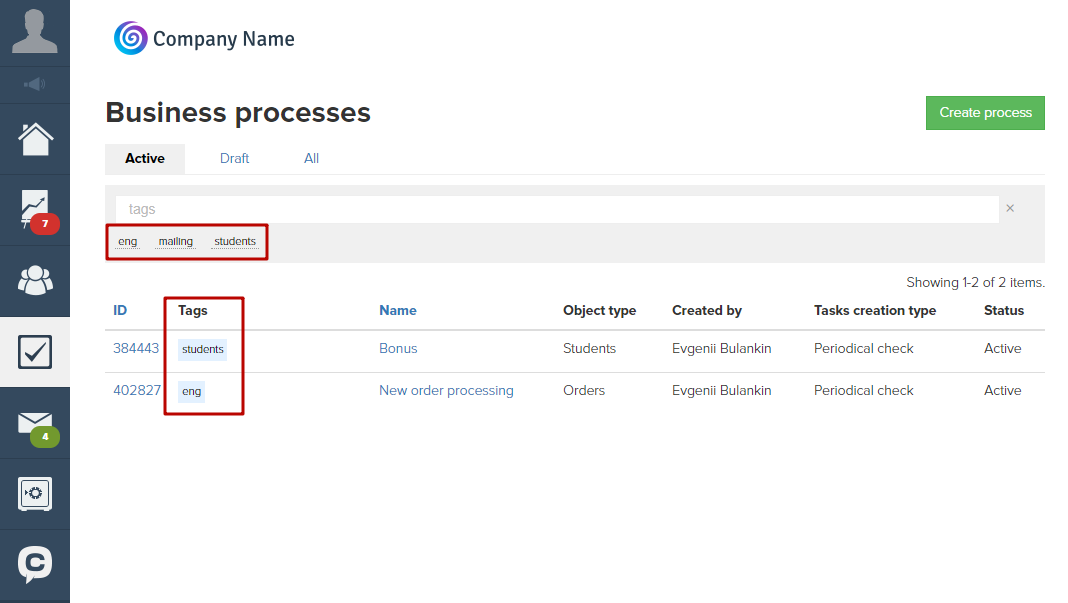 When creating a process you can name it, add a description, choose its object and specify a template.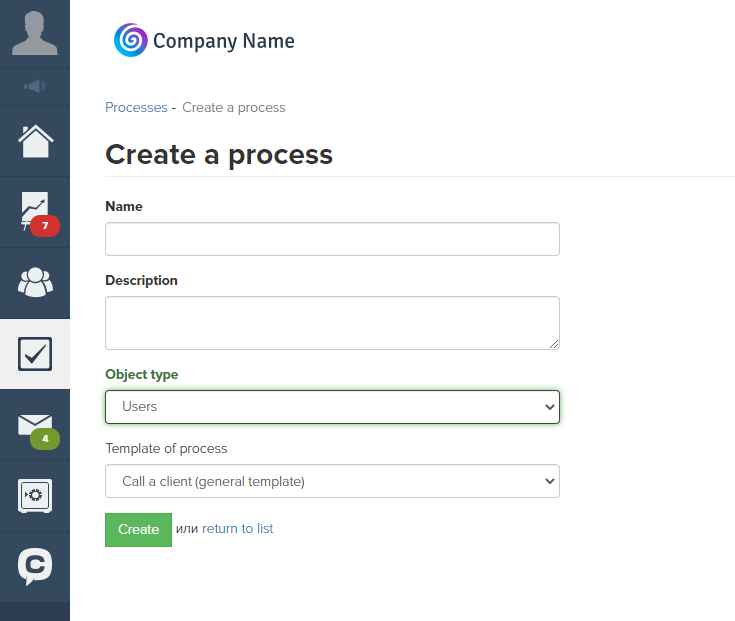 After clicking on «Create» button you get to process edit page, where you can see several tabs:
— «General» tab: you can change the name and the description of a process, add the core of tasks, assign a user who is supposed to perform tasks, assign their supervisors, add an input condition and choose a period for a revision;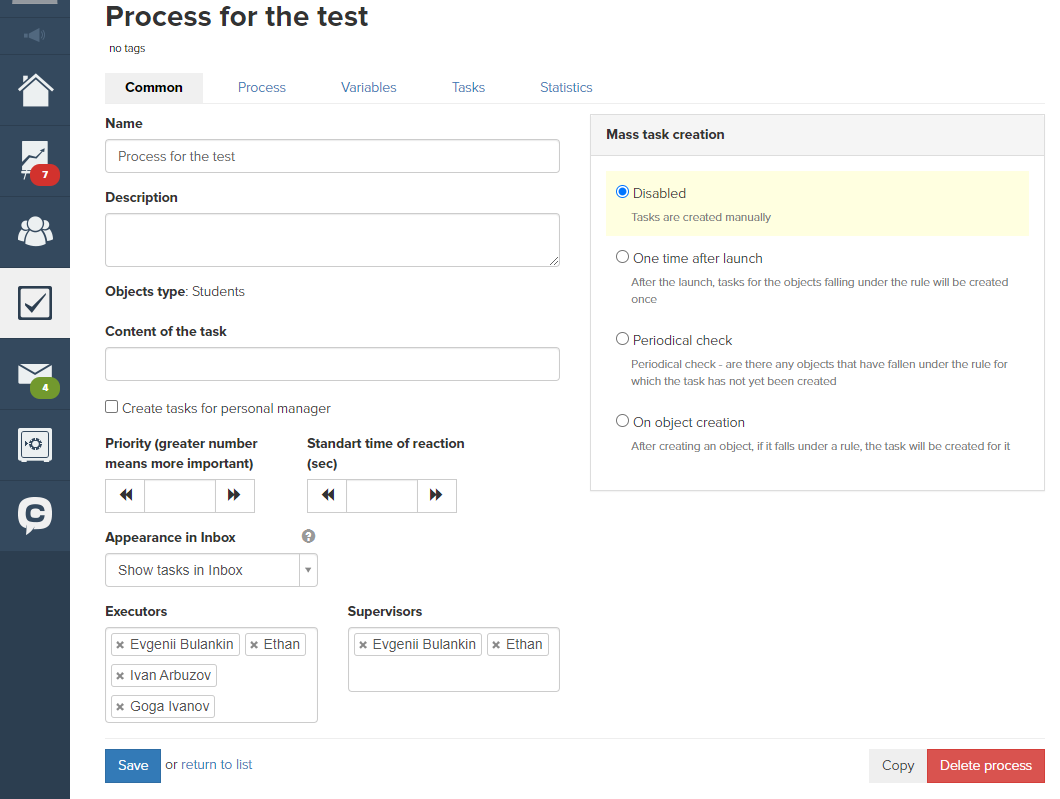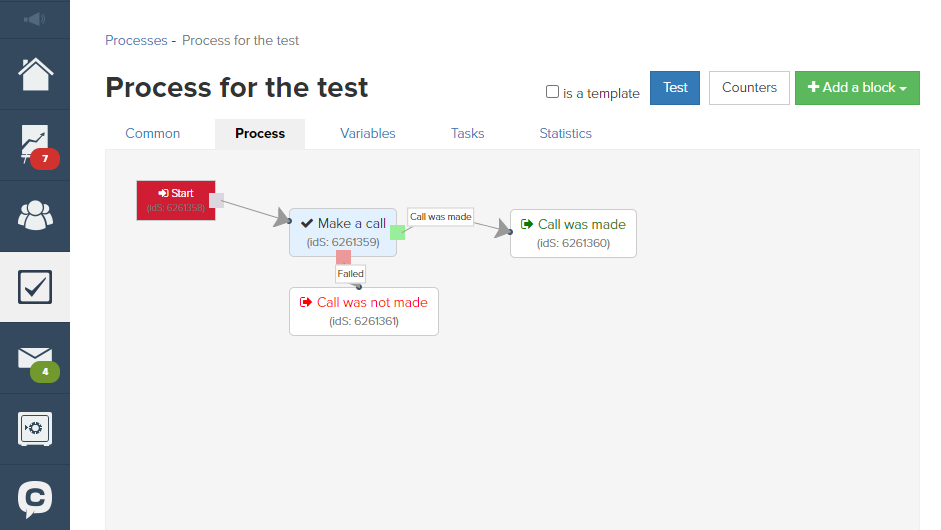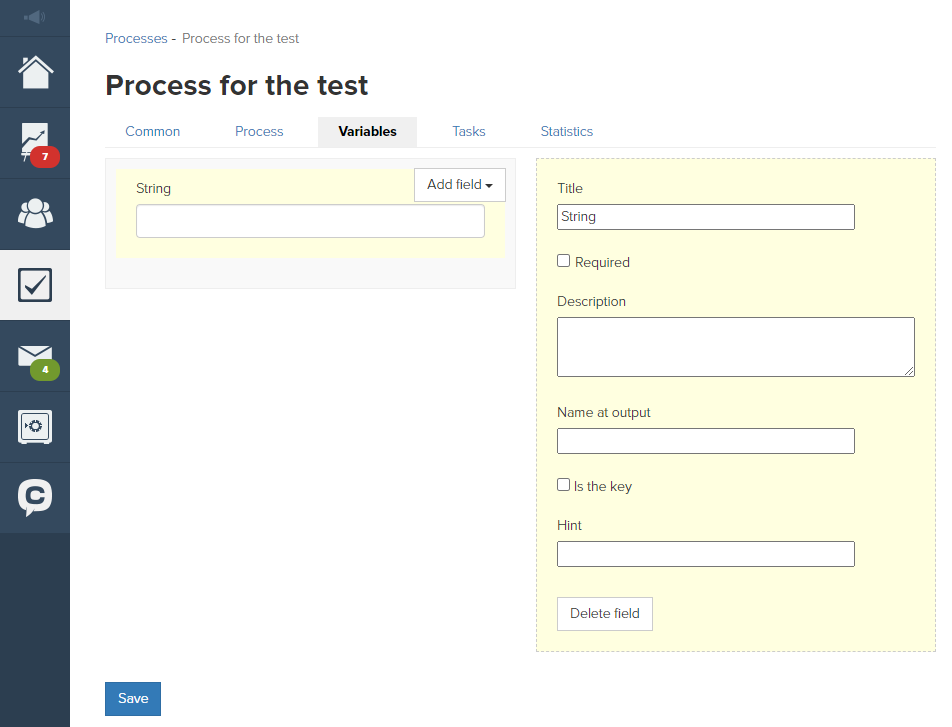 — «Statistics» tab: you can see statistics on tasks for a certain process as well as statistics on tasks, assigned to a certain manager.