The Access is Different. The Training is the Same
How to configure a training in order to let students
watch it and pass it in different ways.
And most importantly, how to sell it to them!
Special access settings to training in offers
Access to the training and the format in which the user will pass it can be customized through offers.
For example, you want the user:
All of this can be configured in offers. The user who has paid for participation in the course on this offer also receives the corresponding access to the training.
The training itself remains as it is - containing stop-lessons, answers and so on. You don't need to change it. The only thing that changes is how the user sees this training.
To use this functionality, you need to make special settings in the offer. They become available if access type to the training is specified in the product.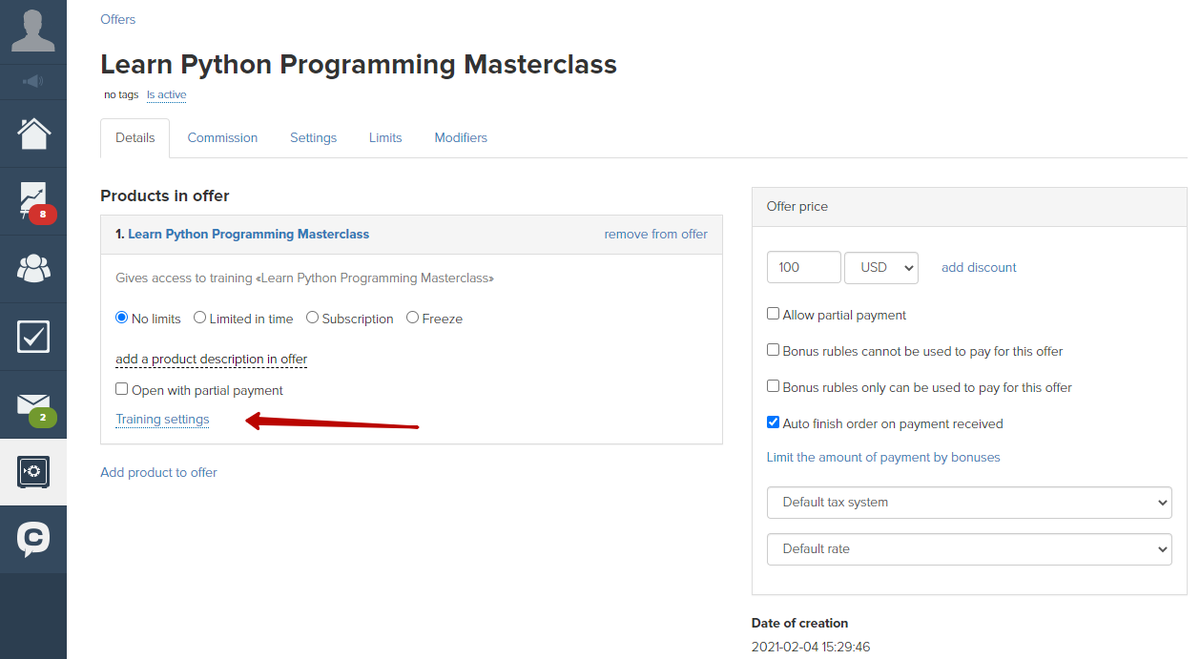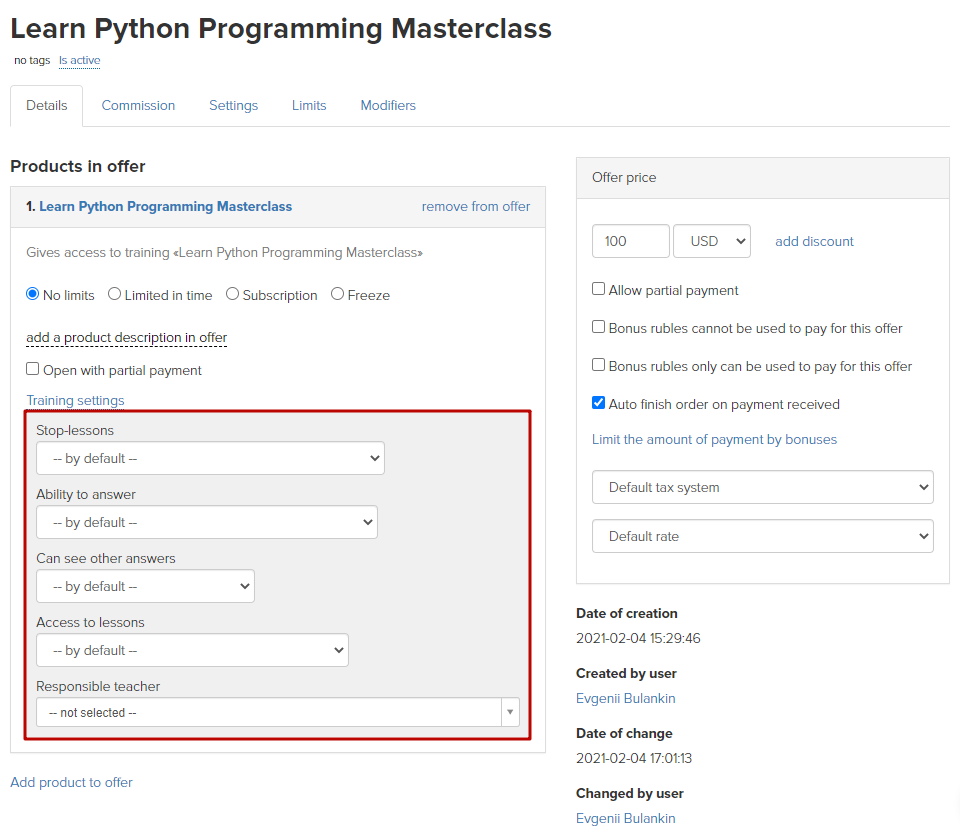 In the settings for passing the training, you can choose:
Whether stop-lessons are enabled for the student who purchased this offer.
If you select "stop-lessons are disabled", the student sees all lessons according to the general public schedule, stop-lessons are not enabled for him.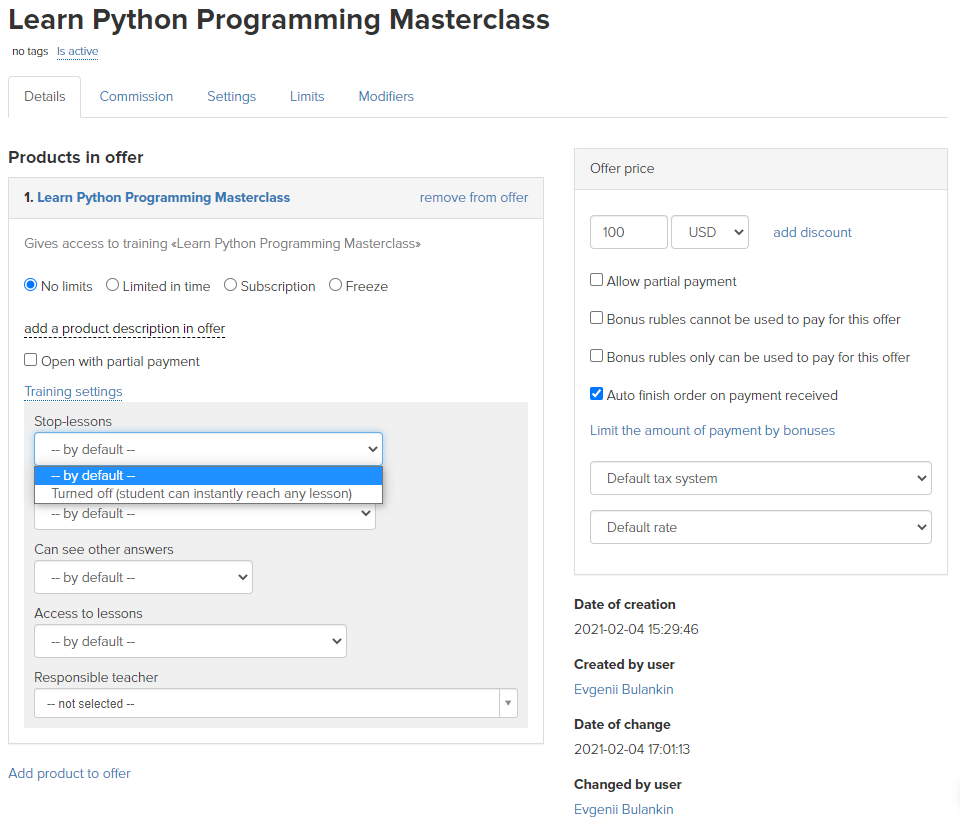 Can the student answer the tasks: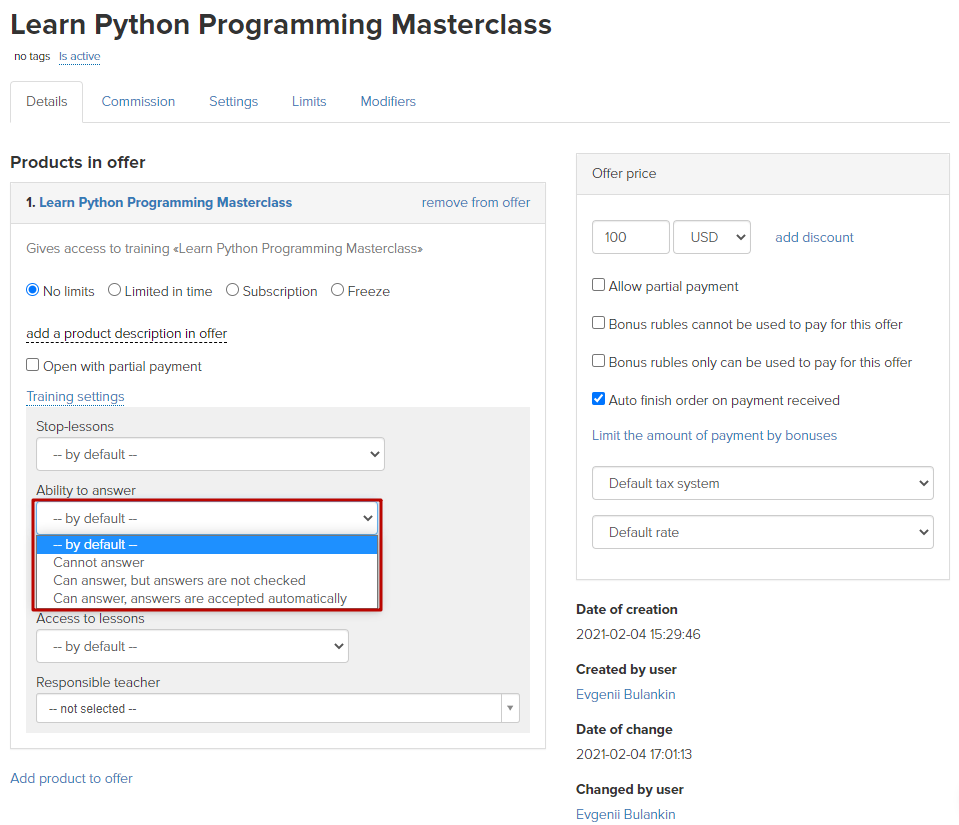 1. Cannot answer - the student does not see both the answer field and task field.
2. Can answer, but without checking - the student sees the task and can give answer to it. The answer is displayed with the status "Not checked", the teacher does not receive a notification about the answer, and it is not displayed in the answers feed.
3. Can answer, auto-acceptance of answers - the answer from the student in this training will be automatically accepted (as if in the lesson there is a marker "accept automatically").
Using these settings, within the framework of one training, you can teach students with different tariffs (without feedback and with feedback).
Important: if there are stop-lessons in the training and when using the options "cannot answer" or "can answer, but without checking", you must disable stop lessons in the offer settings.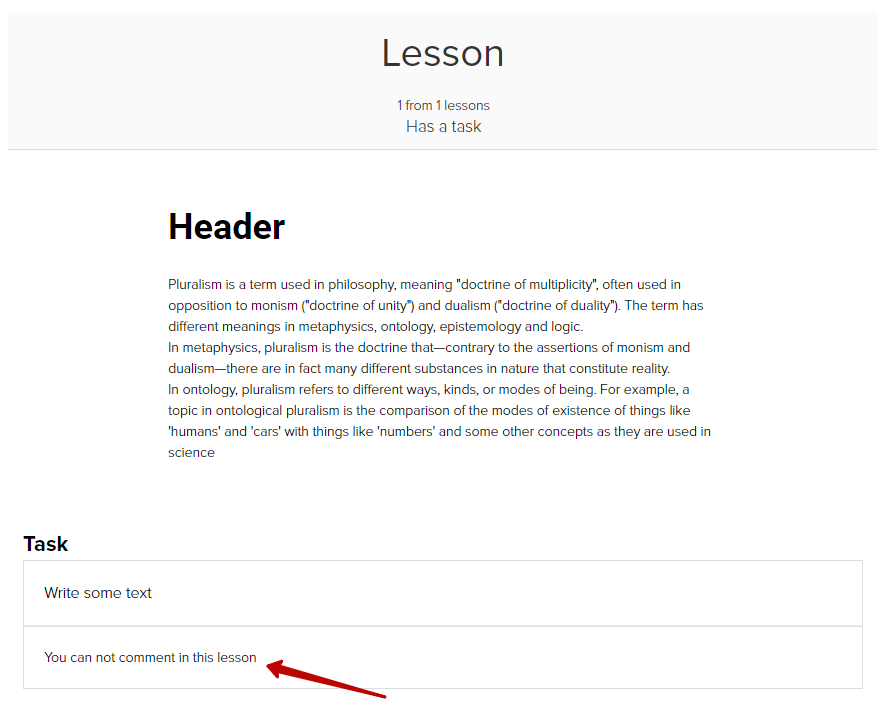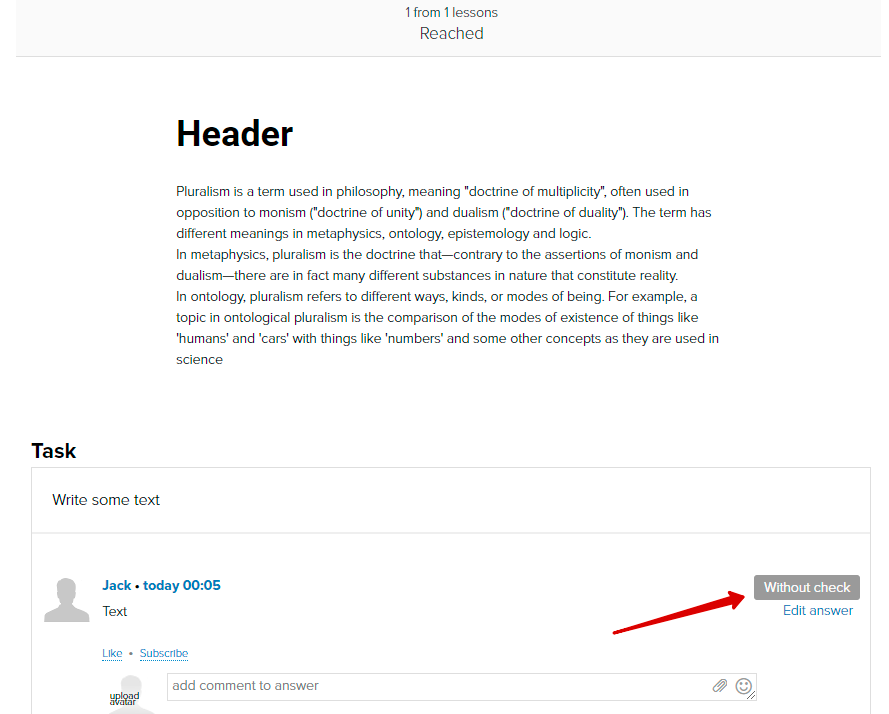 Sees other students' answers - the ability to set up privacy for all lessons of the training in bulk: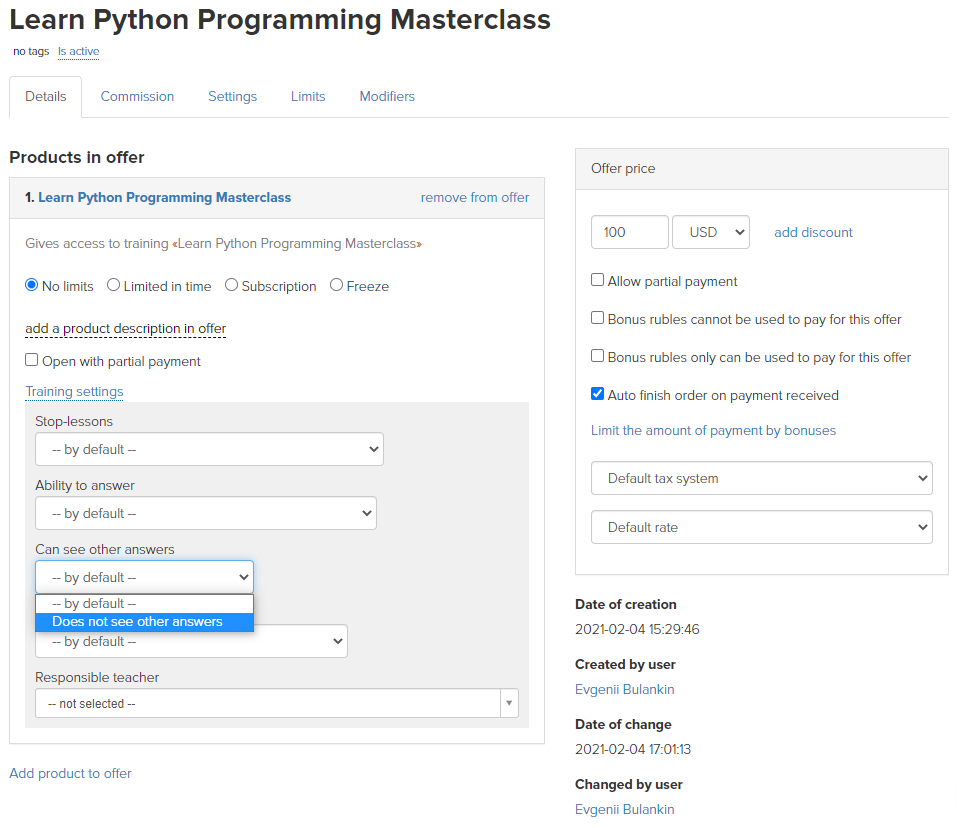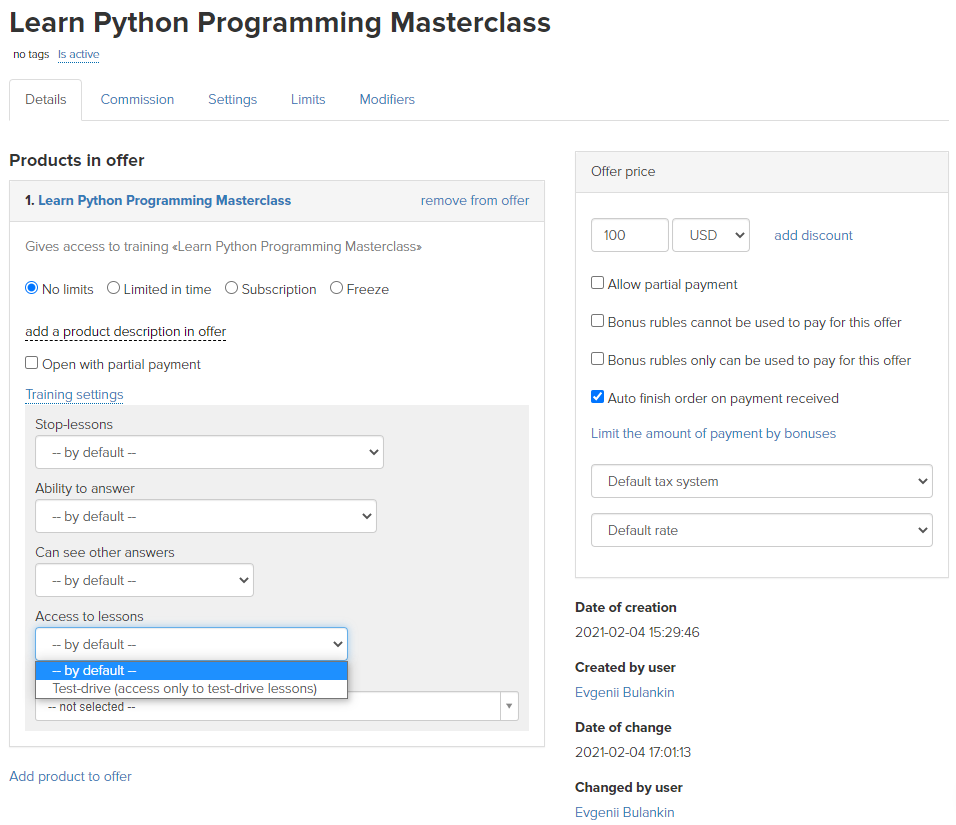 This setting allows, if necessary, to assign students to mentors at the time of purchase. Each mentor can follow the answers of only "their" assigned students in the answers feed.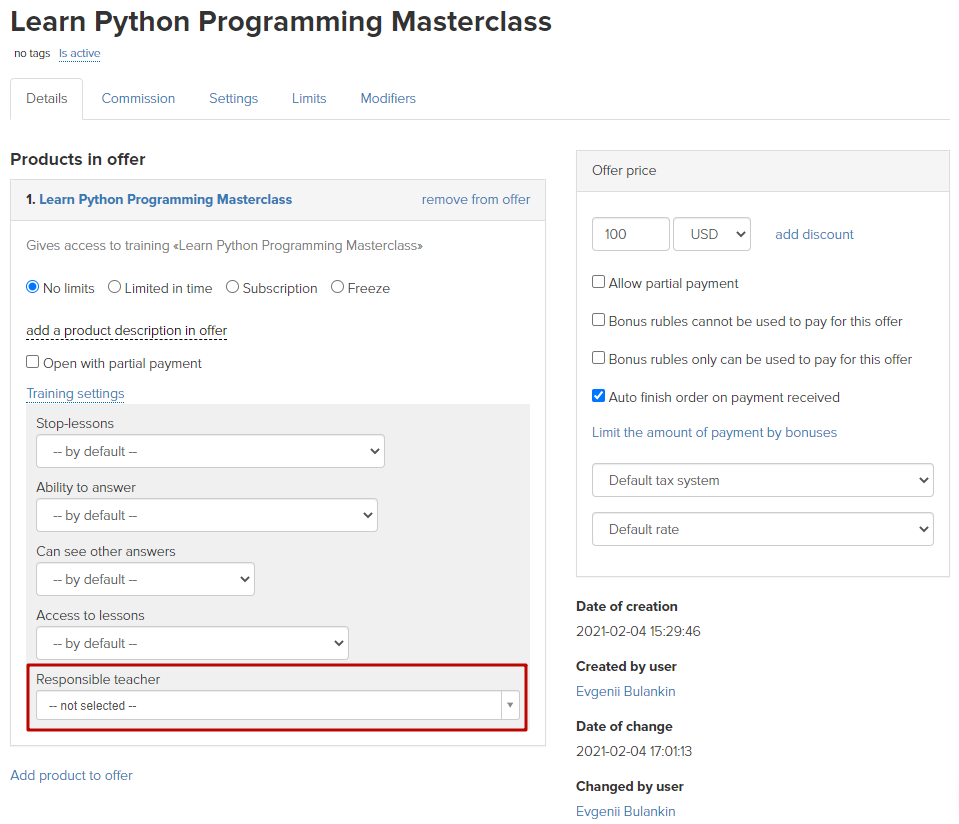 After paying for such an offer, the final access settings for this user are displayed in the purchase: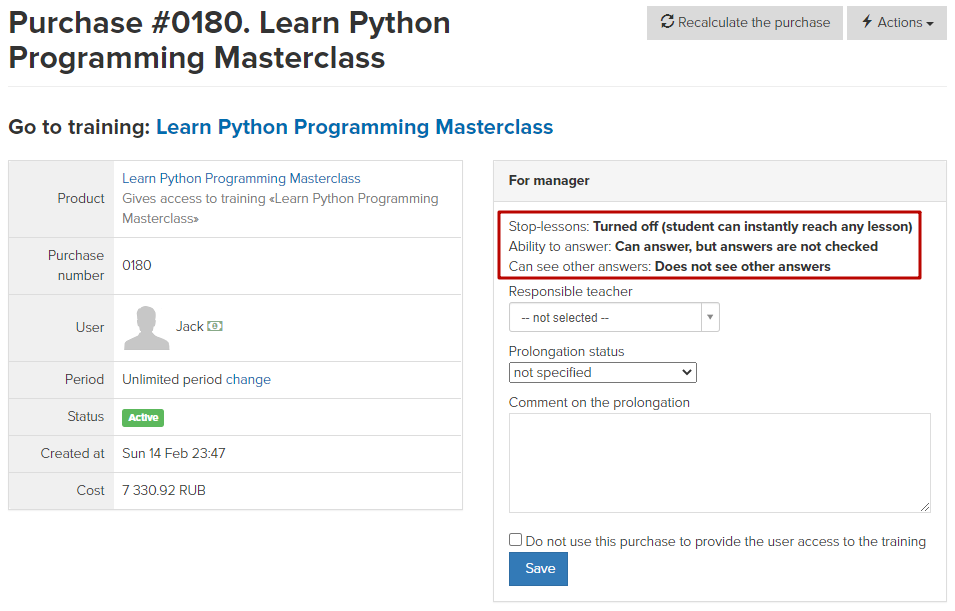 Offers can be combined. For example, you can pre-configure a renewal that the user can arrange by himself, so that the student has access to lessons, but can no longer write answers.
Important: for correct operation after the start of sales, it is not recommended to delete products and offers, as well as make changes to them. These actions can lead to the loss of access to training for customers that have active purchases and negatively affect orders and purchases.