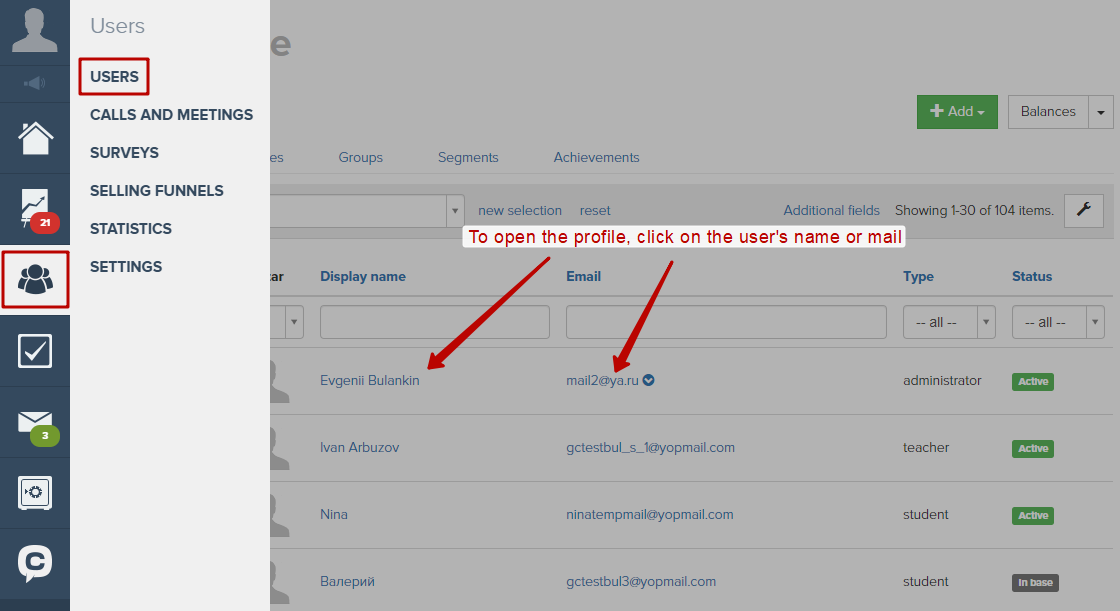 Then click on 'Authorization' - 'Change email'.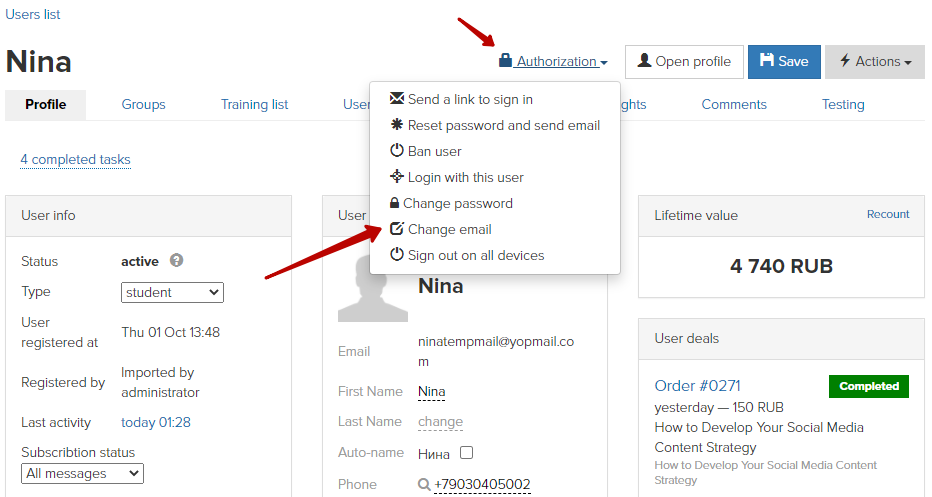 To change administrator's email you need firstly to change user's type to "Teacher", then you can change his address. The last step is to bring back "Administrator" type of user.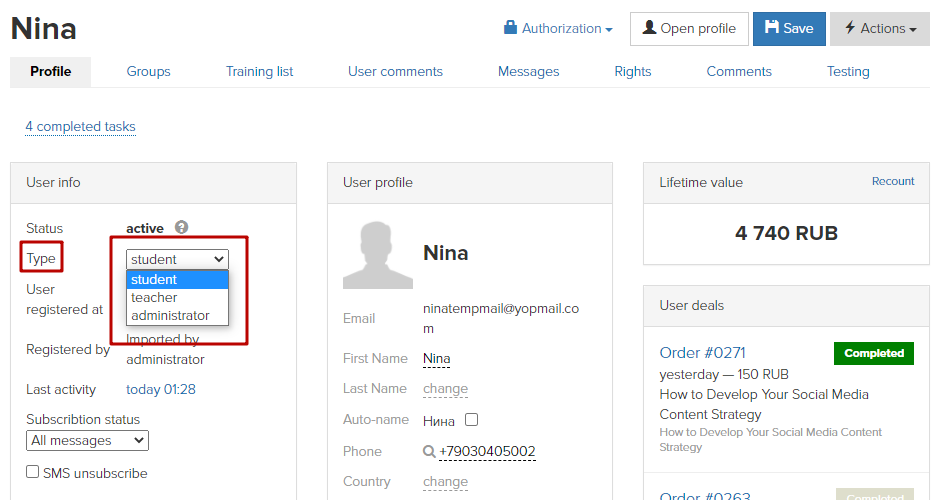 To change account owner's email you need to create a ticket and send it to

support@getcourse.io and to send it from owner's email.