Type of registration in a
user's profile
shows how exactly this user was registered in the system.
For example:
Registered on his own - if a user registered with the help of a form on a website;
Invited by administrator - if a user was added by administrator manually;
Imported from Justclick - if a user placed an order on Justclick (if

integration is set up

);
Imported by administrator - if a user got to a base by import tool;
Created via API.
Also, a user could come from Facebook.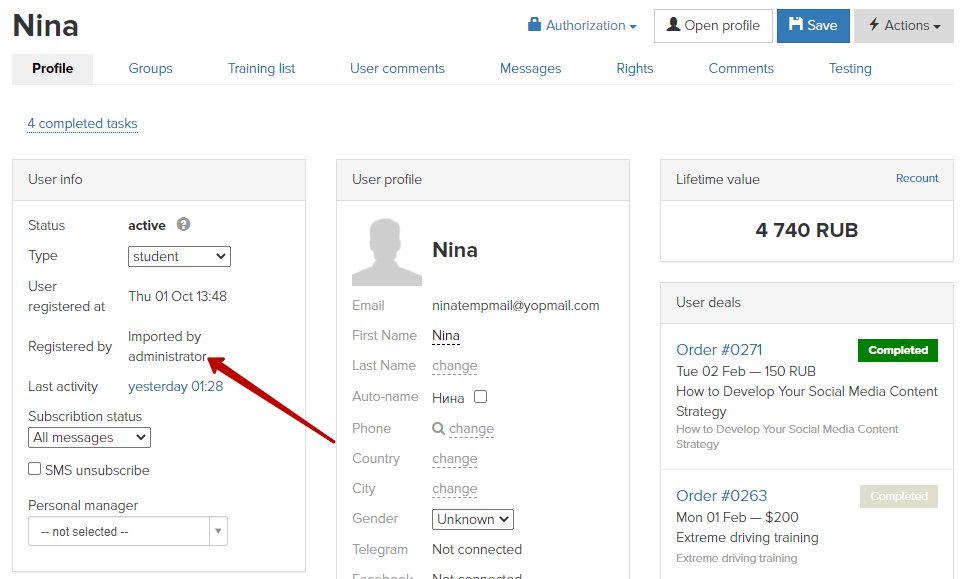 You can search and segment users by type of registration.