In the list of actions in the user's profile, there is "Grant access to a lesson" function. It allows you to give certain students access to the lessons that were originally:

Please note: when you use this "Grant access to a lesson" action, you do not provide actual access to the training if the user hasn't got it by purchasing a product or joining a group. The function also doesn't allow you to open a lesson earlier than the schedule.


If you need to sell several lessons of the training separately or give them for free, use test drive lessons.
Let's consider situations where you may need to open lessons using the "Grant access to a lesson" action.
Let's suppose you provide access to the training for all students on the same terms, but you need to show an extra lesson for some students as a free bonus of for an additional fee.

First you need to create a lesson and check "Hide lesson from students" box in its settings.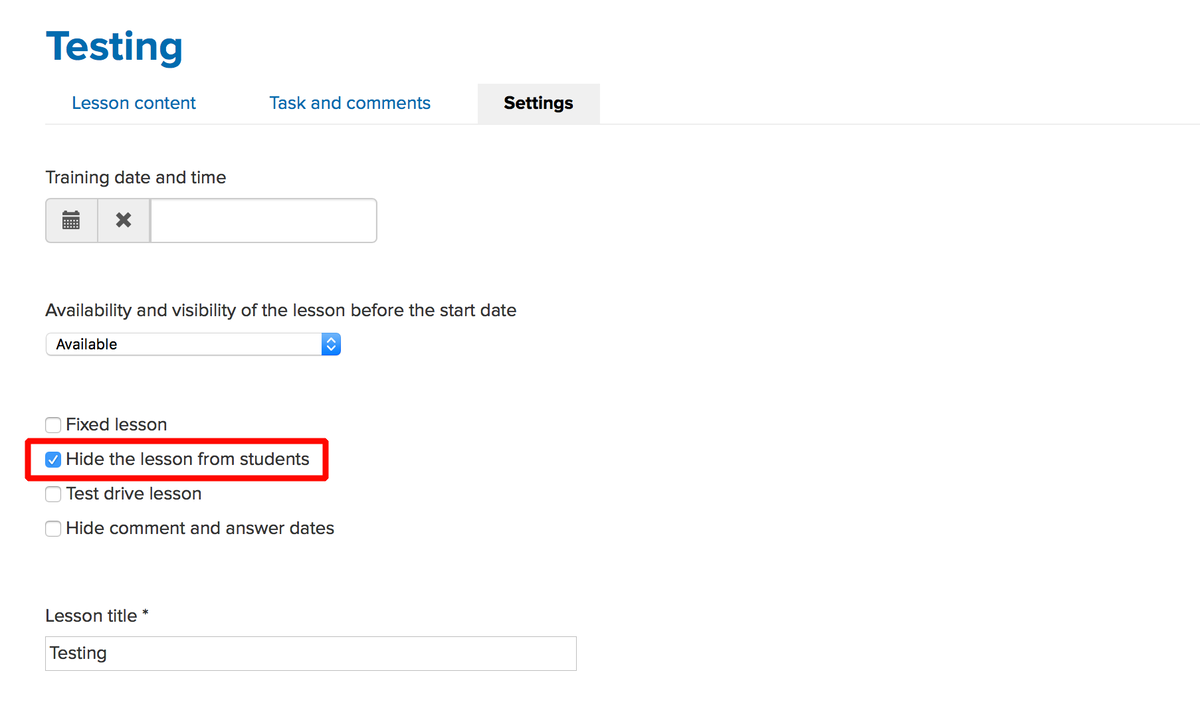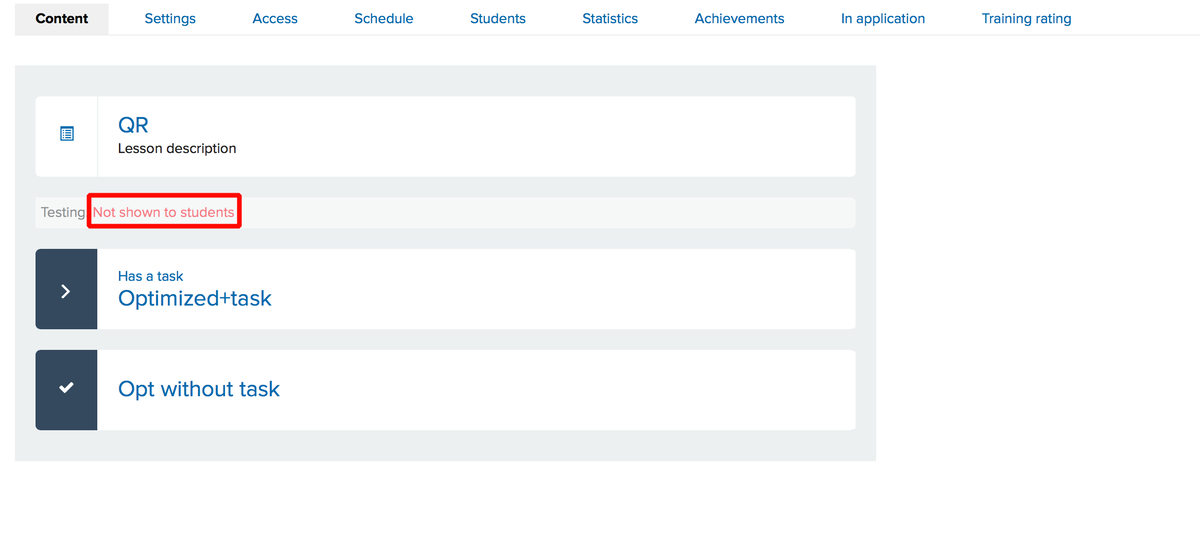 Now you can give access to the lesson for certain students – either by using the action in the user profile or by bulk action in the "Users" section of the menu.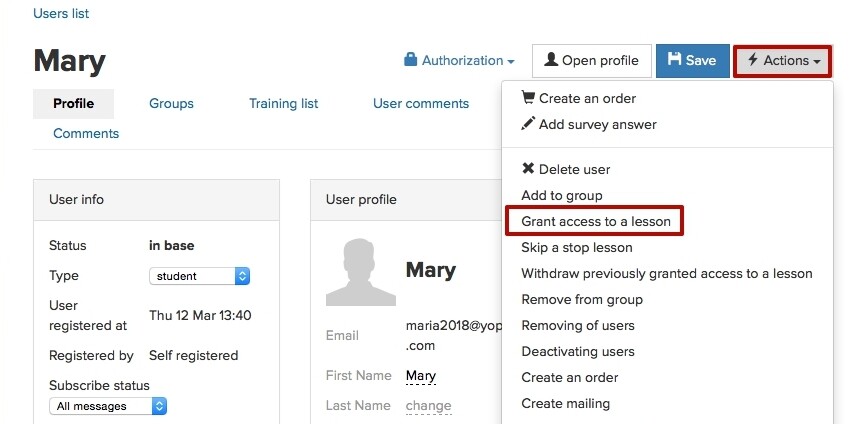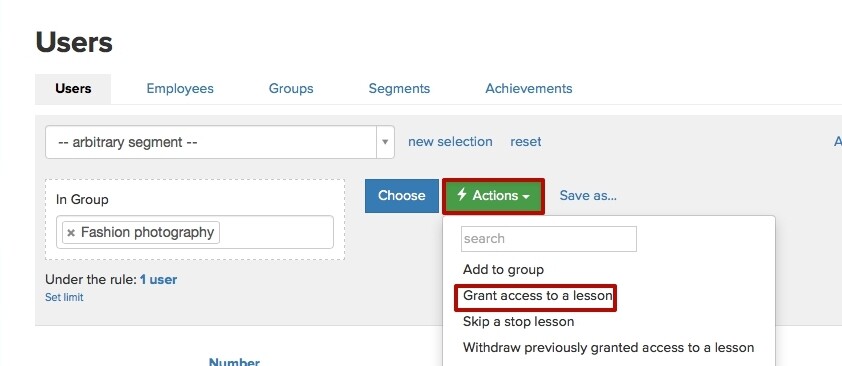 If your training has stop-lessons and you need to give a student access to the next lesson, you can also use the "Grant access to a lesson" action for this purpose. When giving access, choose the next lesson after the stop-lesson. Your student will get access to it and thus skip the stop-lesson.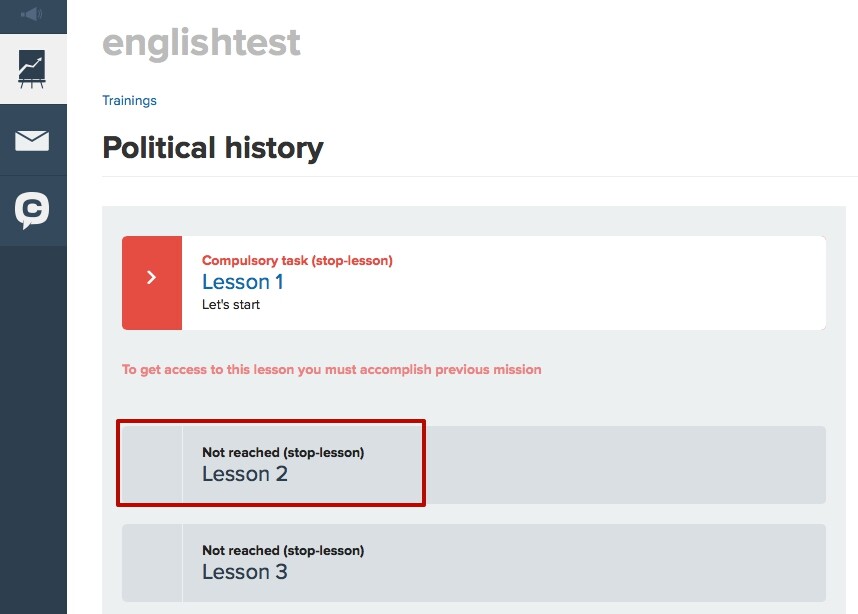 To make the lesson invisible again, you can use "Withdraw previously granted access to a lesson" action. This function is used only for hidden lessons.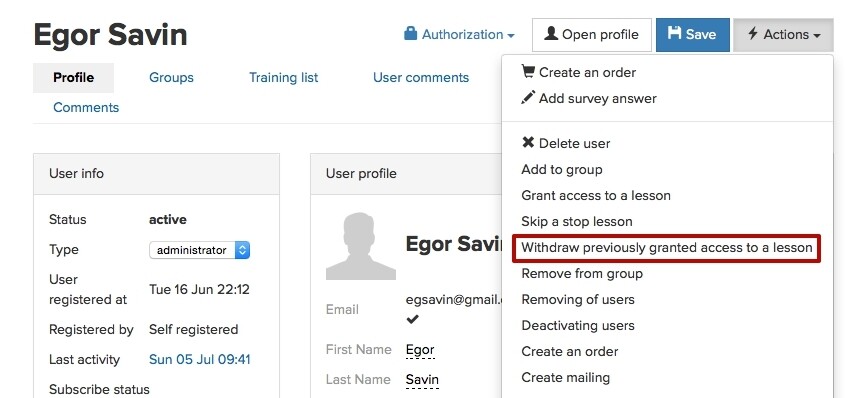 "Give access to the lesson" action can also be used in processes. You can open a lesson after the user meets a certain condition.

If you simply need to open lessons consecutively, we recommend using the schedule in the training. There you can set opening date and time for each lesson, if all your students start the training at the same day. You can also set delays between lessons that will be the same for all students, if they start individually.
However, you may need to open and hide lessons by other conditions and then a process will help you. The delay before opening the lesson can be set using the "Delay" or "Current time" blocks.