To delete users in bulk contact technical support team of GetCourse on behalf of account owner or administrator. Bulk deleting of users can't be performed by account owner or administrator on their own.
Attach a link to a saved segment to your ticket and specify a reason for deleting.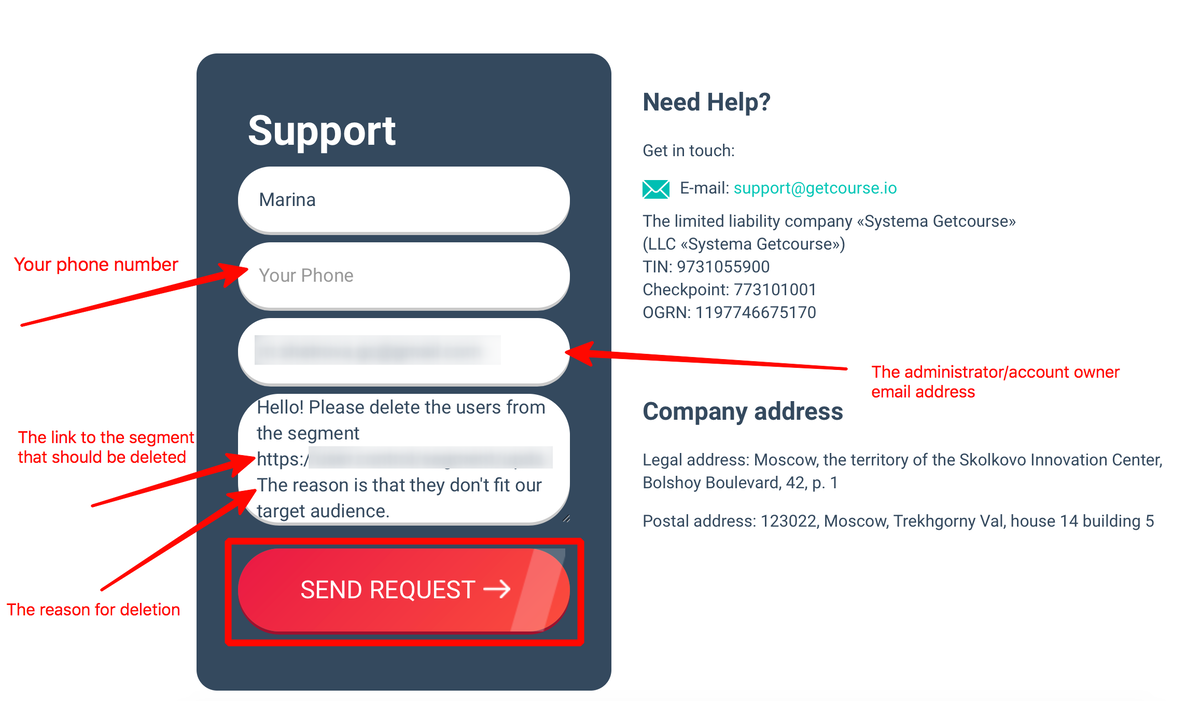 Please note! The segment by users who are subject for deleting should not contain "In a segment" condition, otherwise incorrect process could happen, because both segments contain conflicting conditions.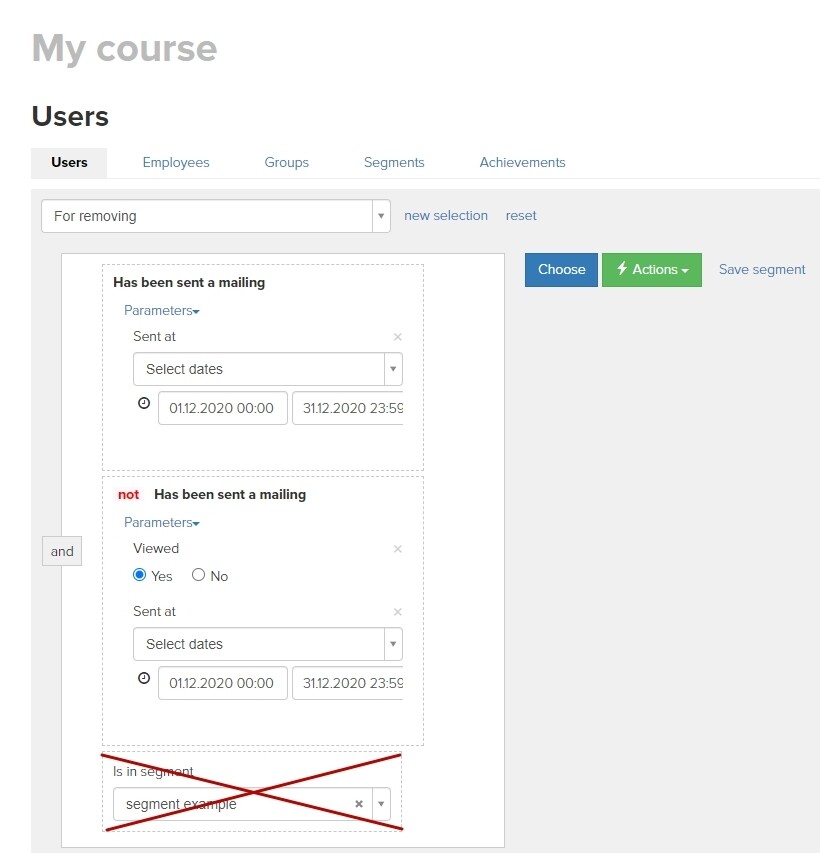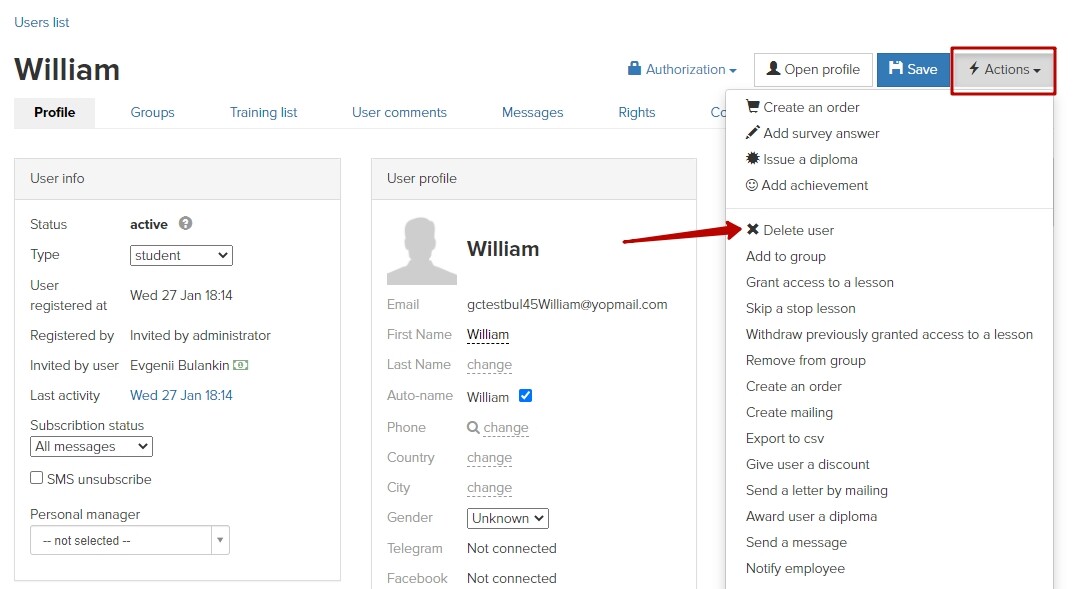 In addition to completely deleting the user, it can be blocked (banned).


To do this, click "Authorization" — "Ban user".