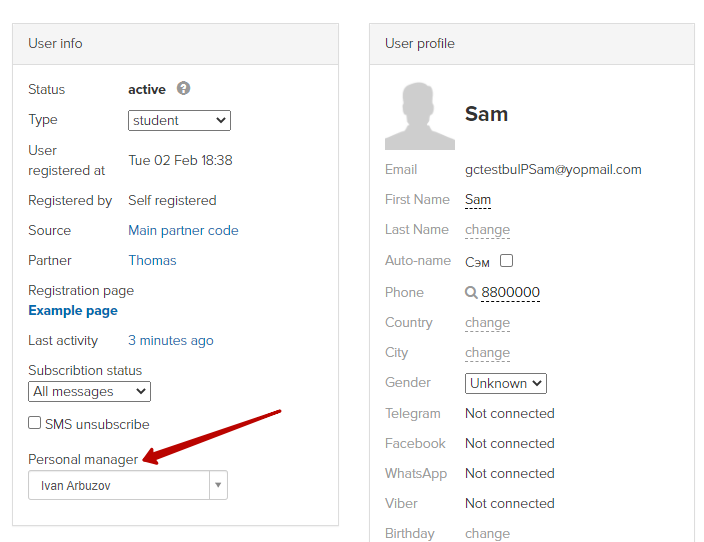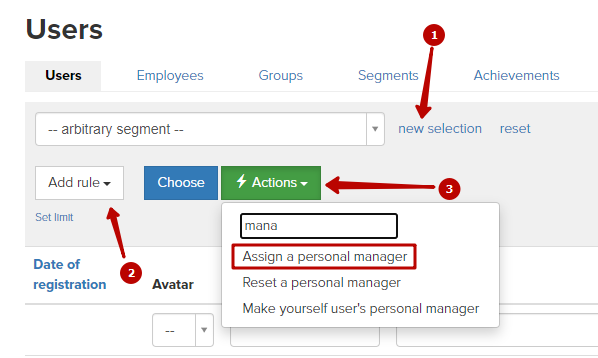 If a user creates a new ticket in "Inbox" section, his personal manager will be depicted opposite to this ticket.

In process's settings ("General" section) you can turn on "Assign a task to a personal manager" option. In this case all new tasks for this process will be automatically assigned to user's personal manager.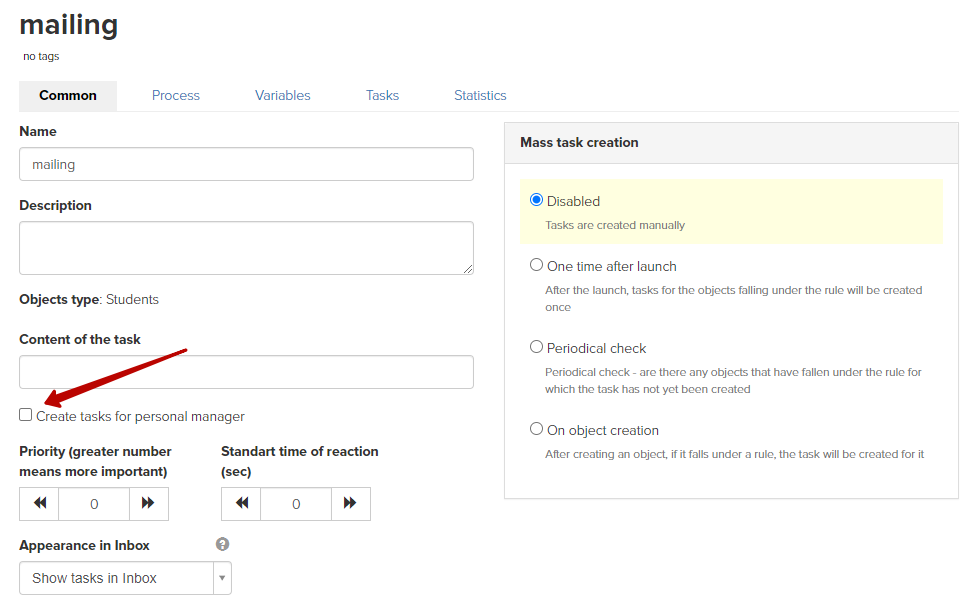 You can dismiss a personal manager in several ways:
1. In user's profile: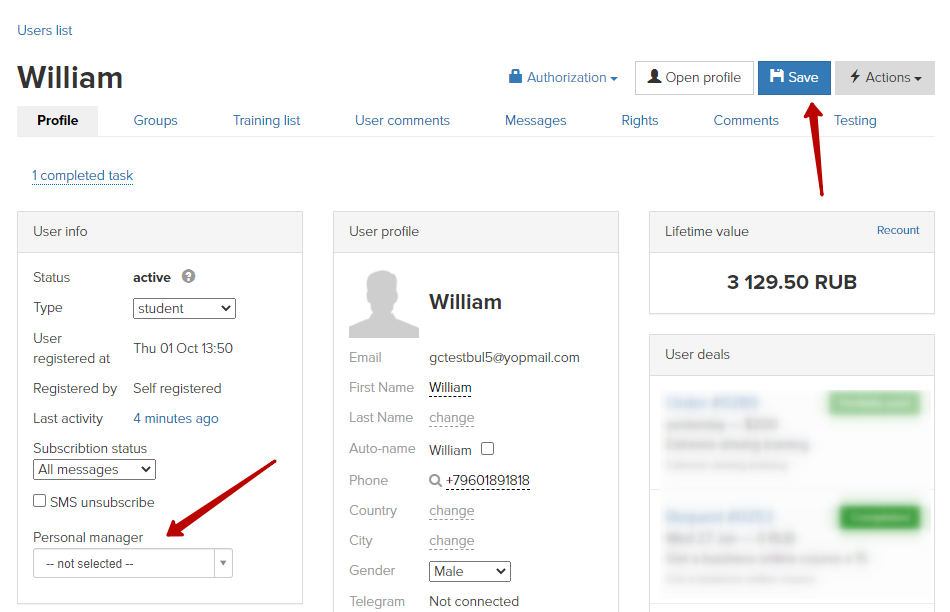 2. In bulk by users selection: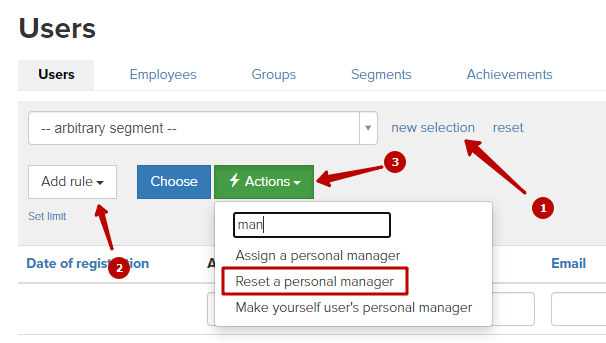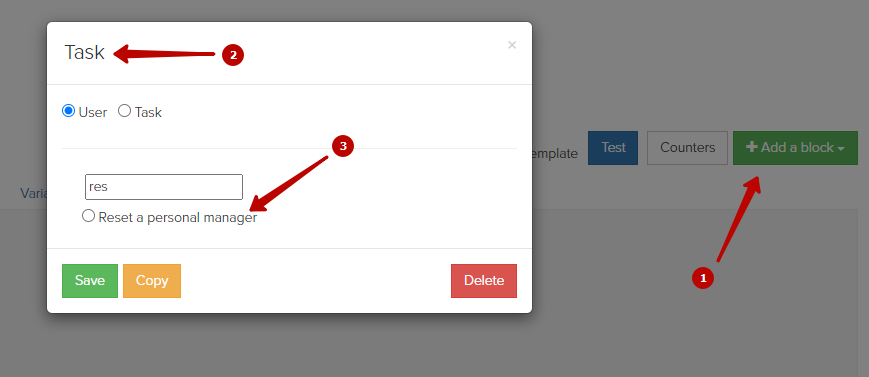 To massively change one personal manager to another it is necessary to:
form a sample of users assigned to one personal manager;

s

elect 'Assign a personal manager';

specify a new personal manager and click 'Run';

confirm the action in the pop-up window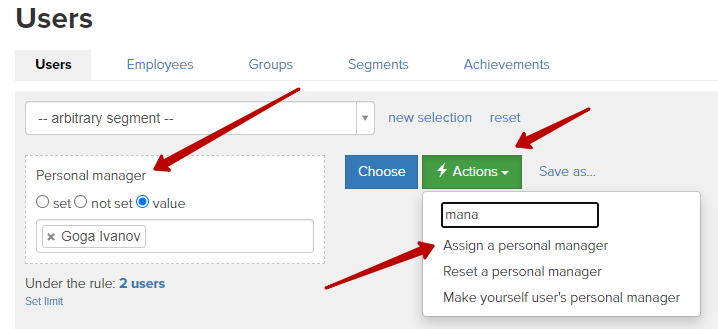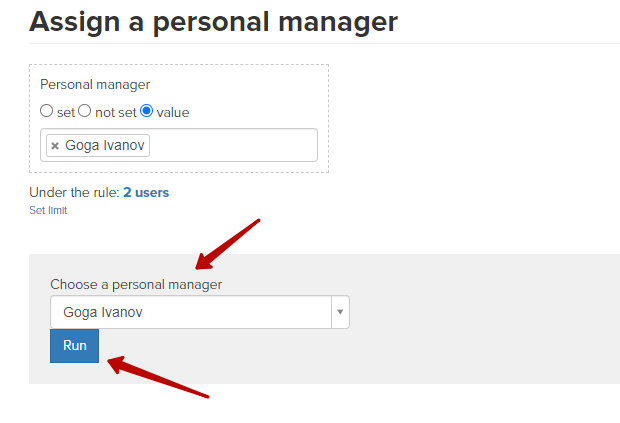 There is an opportunity to automatically assign a personal manager for a user. You can gain this option that is called "Auto assignment of a personal manager" by creating a ticket to technical support team.
When this option is on, a personal manager is automatically assigned to a user:
On the first response to user's ticked in "Inbox" section,
On the first call to a user (if the option of

making calls is connected

).
This personal manager won't be changed in the future.